By Lewis Larcombe|November 29, 2022|
Ubisoft has announced that OddBallers will release on the Switch, PS4, Xbox One, and PC via Ubisoft Connect and Epic Games Store, and on the PS5 and Xbox Series X | S via compatibility mode on 26 January 2023.
Co-developed by Game Swing and Ubisoft Mumbai, OddBallers is a bombastic party game where players can challenge friends and family in hilarious dodgeball-inspired games and use brutally unfair tactics to mess with their opponents. With its many different arenas and unique mini-games, players will have to use everything they can get their hands on to come to the top of each crazy round.
Up to 4 players can compete locally, 6 on Nintendo Switch. They can also take the party online to experience some OddBallers goofiness from anywhere in the world.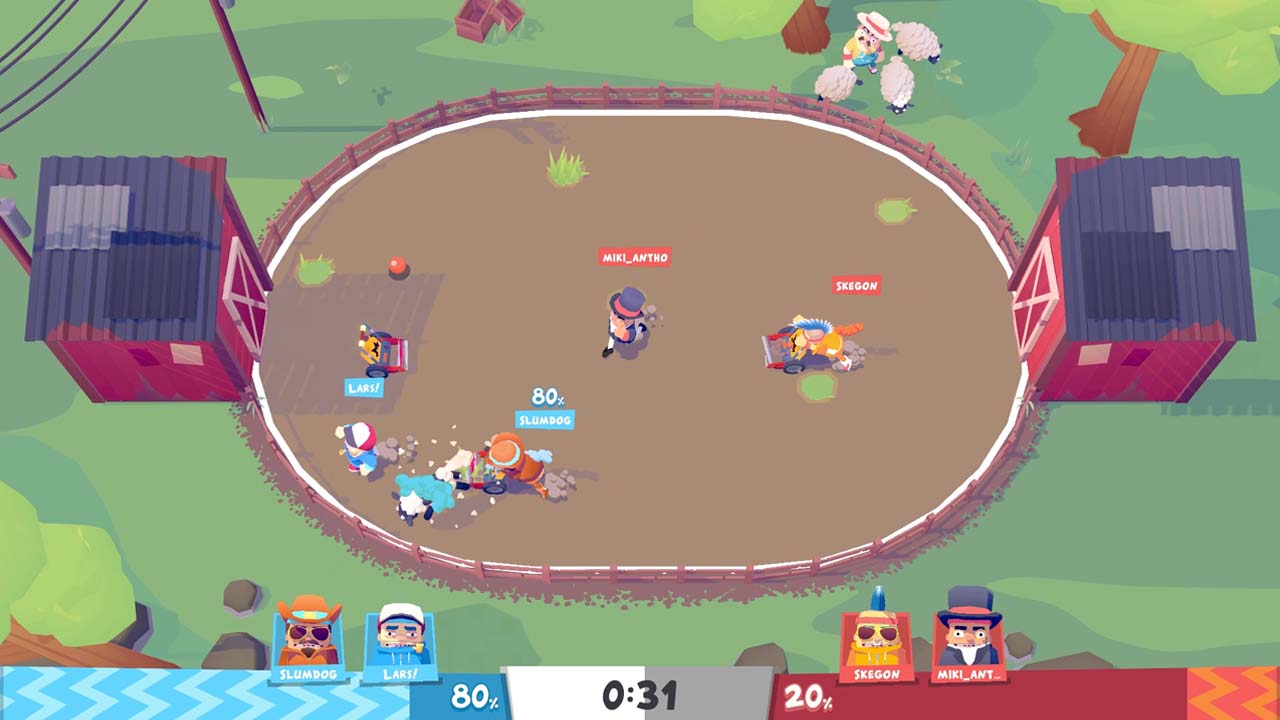 Key Features
Play a New Type of Hard-Hitting Dodgeball – Dodge, block, and grab whatever you can to throw at the faces of your frenemies. And use the environment to crush opponents with electrical fences, explosive gas tanks, or tennis ball launchers.
Embrace the Absurd – Every arena comes with its own rules and features various frantic mini-games where anything can happen! From last-one-standing games to team-based battles to running for your life wearing a rooster costume, or knocking opponents out with fresh fish.
Challenge Your Friends – Test your skills (and friendships) online or locally! Play with up to four players in your living room, or take the matches online and compete against five other contenders.
Switch Up Your Playing Field – From rustic farms to waterfront towns to paradise islands, each environment features more than 20 different arenas and unique mini-games for even more fun.
Customize Your Character – Customize your character from head to toe with hundreds of hilarious outfits, haircuts, and more to be the best-looking in the arena. You can even pick your favourite dance move to taunt your fallen foes, and tailor each mini-game to your taste!
Related