Tis' the season of giving, everyone! It's the lovely weekend of 24th and 25th of December, which means Merry Christmas to all regardless of your beliefs. Because presents, dinners, giving thanks, and all-around celebrations transcend all those barriers.
Even in video games; there are a few of them that specifically take place within the span of the birth of Christ/the week of Hannukah/the one time some fat guy with magic flies across the world on a sleigh powered by reindeer giving gifts to everyone who is nice. Whatever the context, these are our top pick of games that take place during the festive period.
The Division
The intro of the game literally takes place on the month of Christmas, or at least a week prior. See, a viral epidemic ravaged the whole of New York City on Black Friday 2015. So it's basically a long few weeks of people being mercenaries, sleeper agents, and other sorts of government factions with guns killing each other in a demilitarized zone that spans a giant city. From thugs like the Rioters group to flamethrowing powerhouses representing the Cleaners, no area is safe in this particular Christmas season, as if the war-torn snow-filled near-empty cityscape isn't a dead giveaway.
Marvel's Spider-Man: Miles Morales
The yuletide tale of substitute Spider-Man Miles Morales as he finds out what he means to be a hero -as main Spider-Man Peter Parker is on vacation with his girlfriend Mary-Jane- takes place during Christmas Eve and onward.
The Escapists: Santa's Sweatshop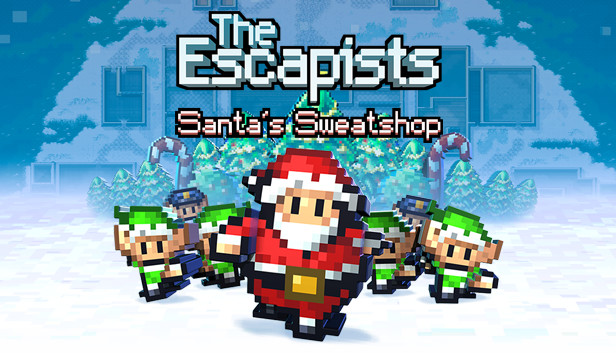 While the notion of Santa Claus and his workshop are meant to evoke joy and comfort, that isn't the case in this DLC for The Escapists. Here, the game's main prison escape simulator takes place in Santa's Workshop where you play Buddy the elf who needs to escape from Santa's iron fist.
Alone In The Dark 2
What better way to celebrate Christmas than to rescue a little girl from the clutches of undead pirates in a mansion and abandoned pirate ship during Christmas time? And getting surprised by a homicidal Santa Claus cosplayer to boot? That's part 2 of Alone in the Dark, the early survival horror PC classic series, as you control Edward Carnby solving mysterious during the date when Jesus Christ was born.
Bayonetta 2
The entire storyline of PlatinumGames' action game starring the titular heroine Bayonetta -before she was done dirty in part 3- has her doing Christmas shopping with her BFF Jeanne before she got waylaid by rogue Angels. Cue awesome Moon River cover followed by a battle on a fighter jet!
Dead Rising 4
The black sheep of the Dead Rising series -a game where you play an everyman kinda hero fighting zombies and combining weapons with duct tape for awesome maximum killing tools- takes place during Christmas. After all, main character Frank West fights off monsters and procures toys and other gift-worthy items in malls filled with Christmas decorations, combining them into weapons of mass destruction. Fun!
Batman: Arkham Origins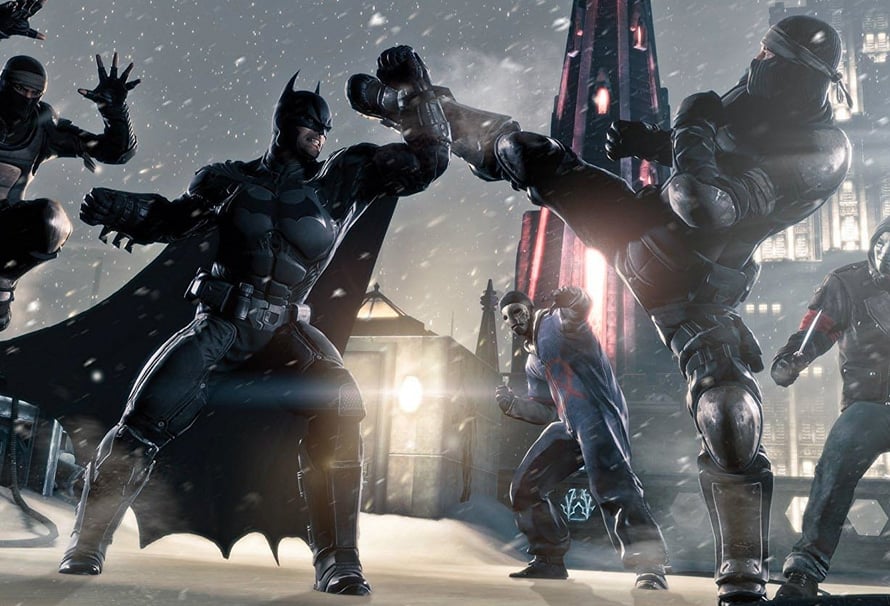 For you comic book-loving fans out there: the early days of Batman fighting crime in the Arkham series takes place during Christmas. This particular entry by WB Games Montreal showcases Batman/Bruce Wayne's earlier career and fight off eight criminals going after his head for a sizeable Christmas bounty.
Yakuza/Like A Dragon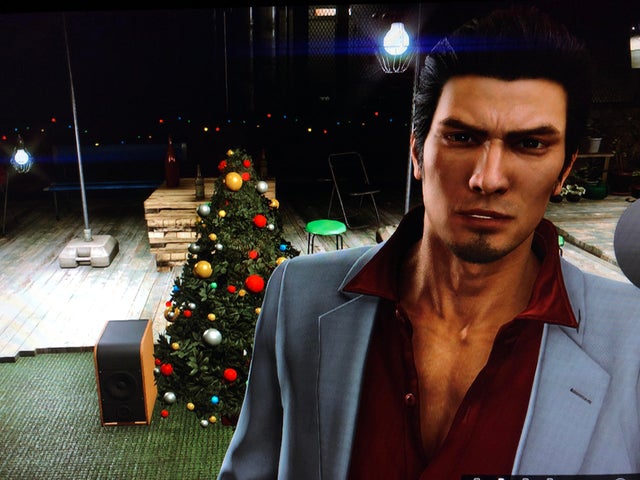 Believe it or not, a number of Yakuza/Like A Dragon games from Sega take place during Christmas in Japan. Yakuza 0 has a ton of holiday decorations throughout the city, while Yakuza/the Yakuza Kiwami remake contains holiday decorations and Christmas music playing in sections of the city.
Duke Nukem: Nuclear Winter
An oldie but a goldie: this 1997 expansion for Duke Nukem 3D adds new Christmas-themed levels and evil snowmen for our chauvinistic hero Duke Nukem to kill. He's tasked to rescue Santa from aliens, killer elves, and Duke Nukem clones with Santa outfits.
Parasite Eve
Yes, we have another survival horror game that takes place in Christmas Eve/Christmas: this 1998 Square Enix title has you, police officer Aya Brea, taking down the Eve and solving the "humans bursting into flames due to messed-up mitochondrias" crisis on Christmas Eve of 1997. Heck, one of the major boss battles in the game has you riding atop a carriage driven by horses on fire, shooting the hell out of Eve on Christmas Day! Season's greetings indeed.
And with that, we bid you happy holidays, Merry Christmas, and a joyous New Year. Onward to 2023! If you want to find out what our favourite games of 2022 are, head here. We'll be taking some time off from 24th December 2022 until 1st January 2023; we'll resume back to work then.
Related