Indonesian director Timo Tjahjanto is best known for his horror content, including directing segments in horror anthologies like 2012's The ABCs Of Death, 2013's V/H/S/2 and 2021's V/H/S/94. However, he also made 2018's The Night Comes For Us (which is also on Netflix), so he's no stranger to great action movies as well. Now, he's dabbling into new territory with action-comedy The Big 4, which has actually turned out to be quite a fun romp.
It's All About Family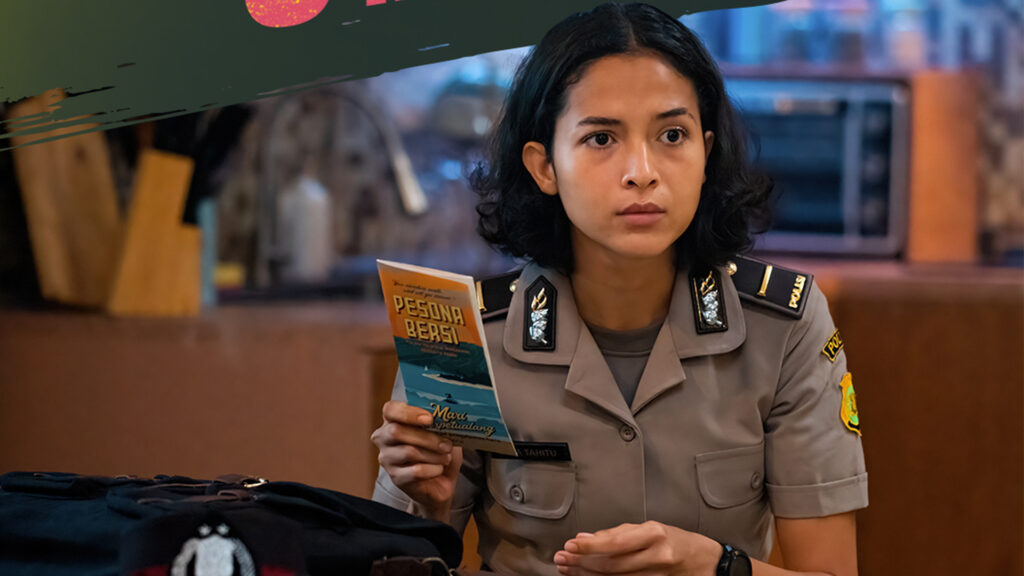 A by-the-book detective named Dina (Putri Marino) investigates the death of her father and follows a clue to a remote tropical island, only to find out his true identity as a leader of a group of assassins. Now hunted by his enemies, she has to team up with the crooks her father had trained – four retired, down-on-their-luck assassins itching to get back in the game. Each of the assassins conforms to a specific role, such as the youngest, Pelor (Kristo Immanuel), the only woman in the group, Alpha (Lutesha), the wild card, Jengga (Arie Kriting) and eldest, Topan (Abimana Aryasatya).
The highlights of the movie are comedy and action. The movie doesn't take itself too seriously and that makes for a fun experience. In one particular scene, a character gets high on a frog-infused drink and proceeds to behave as if she's possessed by a demon, with the other characters trying but failing to contain the situation. That's just one of the things director Timo brought from his experience of directing horror content. Another is how gory and bloody The Big 4 is, almost like a Tarantino film. Arms get chopped off and heads explode into chunks.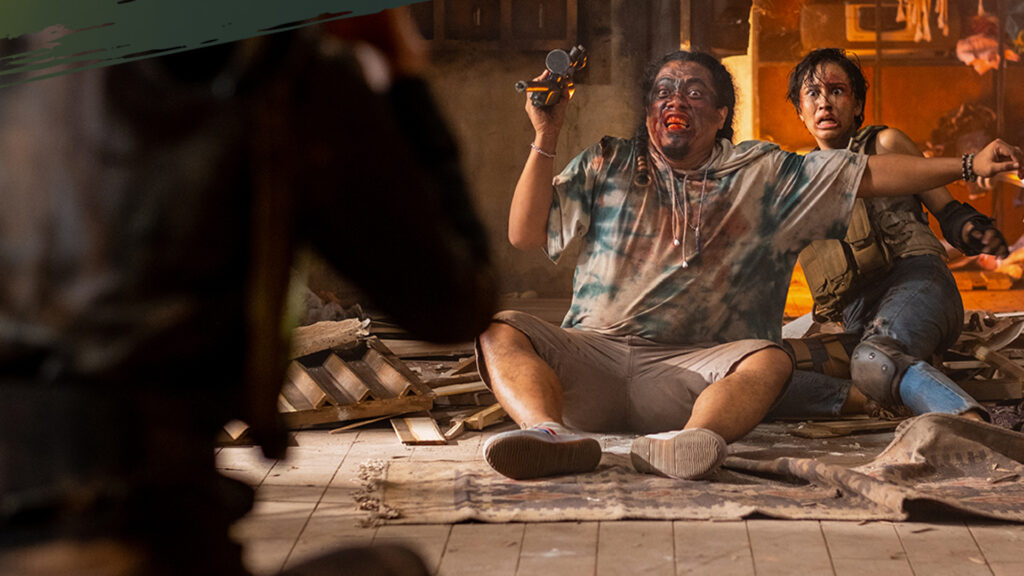 In addition, there's a lot of action. A lot of it involves violent shootouts, though there are still several scenes featuring physical hand-to-hand combat that will satisfy fans of Indonesian martial arts films like The Raid movies and of course, Timo's own The Night Comes For Us. Despite that, the emphasis this time is definitely more focused on the comedic aspects, so expect a lot of jokes and hilarious hijinks instead of simply balls-to-the-walls.  The comedy works because of the interactions between the protagonist Dina (Putri Marino) and the four assassins, Pelor (Kristo Immanuel), Alpha (Lutesha) Jengga (Arie Kriting) and Topan (Abimana Aryasatya). They're the glue that makes this movie fun to watch. Despite being almost 2 and a half hours long, the movie doesn't feel draggy or drawn out mostly due to the aforementioned comedic aspects, which means that there's nary a boring moment in this film.
Overall, The Big 4 has high production value (it's only the second Indonesian movie to be produced and released by Netflix in 2022) and is well-made. However, one qualm I have about the movie is that it doesn't do anything new or innovative in regard to the plot and narrative. The movie is fairly straightforward for this type of film, but at least the ending does seem to tease a sequel, so perhaps a second movie could go even crazier with the story.
Welcome To Villa Paranais, Where Everything Is Nice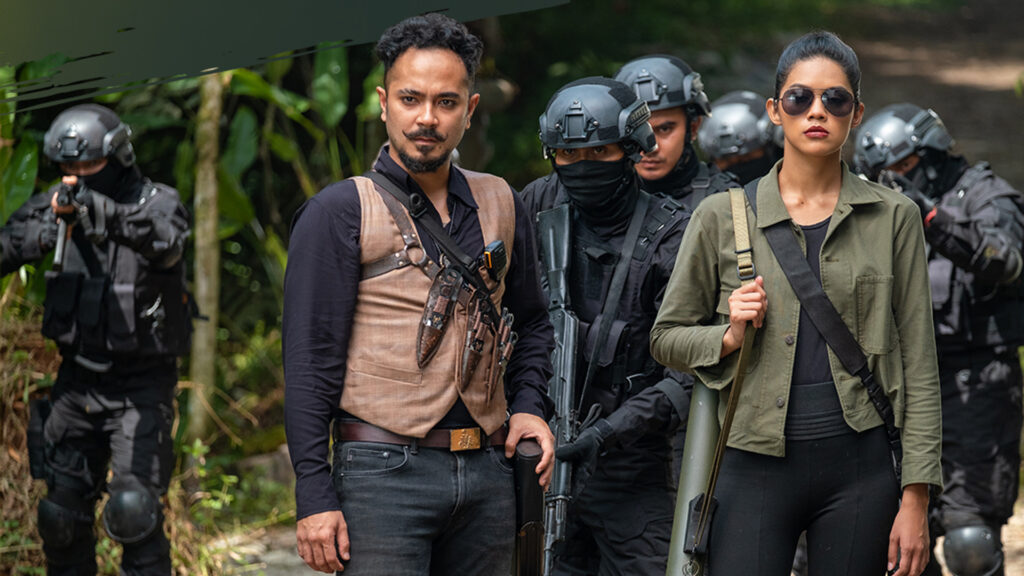 Ultimately, it feels like Timo Tjahjanto is inspired by directors like Guy Ritchie and Quentin Tarantino. The Big 4 is an action comedy film that's worth watching and further cementing Indonesian director Timo Tjahjanto as one of the biggest up-and-coming directors in the region. This movie proves that the upcoming The Last Train To New York, the American remake of the Korean hit movie Train To Busan, is in good hands.
FINAL SCORE: 80/100
We received an early screener of The Big 4 courtesy of Netflix Malaysia. The Big 4 is slated to premiere on 15 December 2022 on Netflix Malaysia.
Related