By Alisha Alix|December 22, 2022|
Developer Two Point Studios and Publisher SEGA have released their first major DLC "Space Academy" where you can send students out of space! The DLC is now available alongside an announcement trailer where players get to explore extra-terrestrial adventures.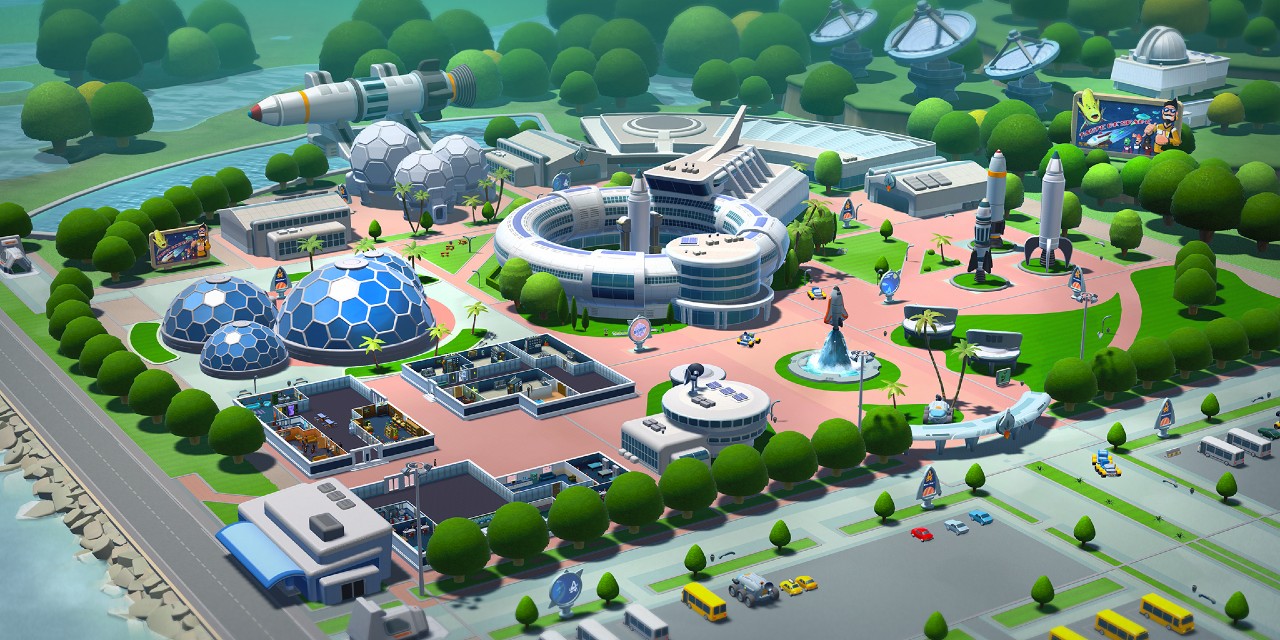 Players get to start their journey in University City, assist in rebuilding Two Point County's extinct space program back to its glory, and provide help in inter-dimensional diplomacy, galactic defense, and preparing the County for aliens. In addition, the DLC includes an Outerspace campus, where players get to mine delicious resources based on a cheesy asteroid.
The latest classrooms such as the Command Room let your students have the confidence for intergalactic defense using the energy batons. You will also be treated to a new variety of students, like space knights, quirky astronauts, and aliens with an interest in the galaxy's forbidden knowledge.
New college party events are introduced for students to host sci-fi conventions, attend the cosmic king of rock 'n' roll, and participate in a brand-new club that has time travel. Nothing is impossible at Space Academy.
What will you be teaching your students in Space Academy? Let's run through some of the new courses.
Astrology
A field free from gravity and common sense. Astronauts trample on traditional beliefs and float within the ether.
Cheese-Moongery
The aliens just love to gobble on cheese as they've started to gather the galaxy's cosmic cheese. Get your space boots and venture into space for the hunt of its delicious resources.
Rocketry/Cosmic Expansion
Former practitioners testified the immense difficulty, still – haven't we all once built a paper airplane? Prepare yourself to create a pointy space car.
Humanities
Alien civilizations have studied humanity, although most of them have stayed at a far safe distance. Now, alien students get the knowledge straight from the experts, humans! And first thing first, where do we start?
Two Point Campus is available now for PlayStation 4, PlayStation 5, Xbox One, Xbox Series S/X, Nintendo Switch, and PC via Steam. It will also be available via Xbox Game Pass. Check out the new announcement trailer down below.
Related