By Alisha Alix|January 19, 2023|
Netflix has announced that Aggretsuko will return for Season 5, which will also be its final season. It will be ten episodes long, the same number of episodes as the previous seasons.
Now fans of the anime know exactly when to expect it with the confirmed release date for the new episodes in a new trailer and poster! The new release trailer showcases the characters' challenges are on the fifth season. While Retsuko is the MC of the series, Haida seems to get an equal amount of attention as well. Haida soon encounters a new mysterious character named Shikabane.
Watch the full season 5 trailer below:
The new official poster features Retsuko, Haida, and Shikabane via Twitter.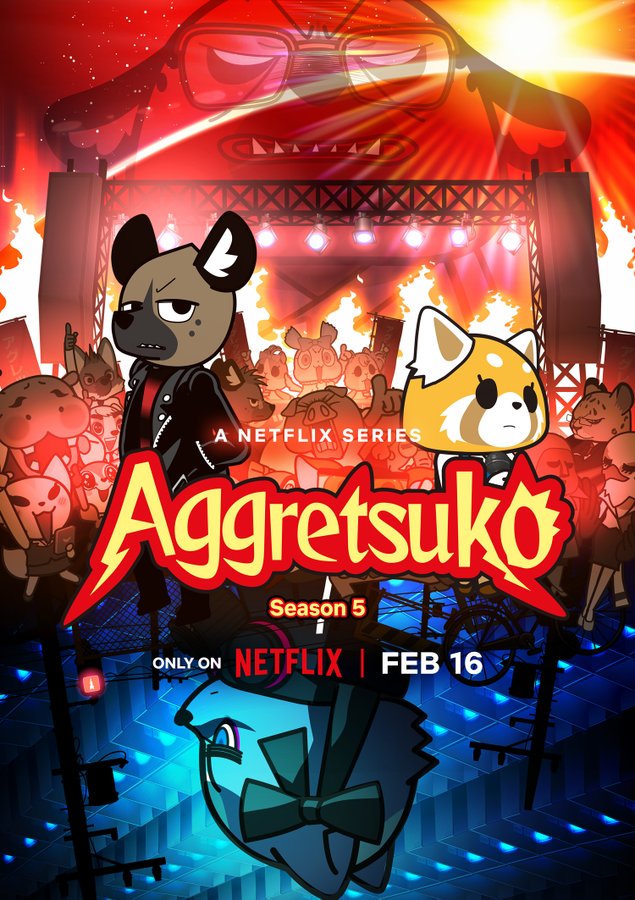 Ahead of the new trailer, poster, and release date announcement, Netflix made a recap video of Aggretsuko season 1 to season 4 for fans to catch up on the whole journey before season 5 hits. The recap video features major events in Retsuko and Haida's lives.
Aggretsuko season 5 and final season release date is 16 February 2023. You can stream the first till season 4 now on Netflix.
Are you excited about the release of the last season of Aggretsuko? Let us know in the comments below.
Related