PRISM+, the consumer tech brand best known for its gaming monitors and 4K Android TVs, has announced the launch of its latest store at IOI City Mall. Measuring 1,193 square feet, the brand's latest physical store is its biggest yet in Malaysia and will look to serve the large suburban community of Klang Valley. The grand opening of the PRISM+ IOI City Mall Outlet will be held on 3 February 2023, with the first 50 customers set to enjoy exclusive deals with free gifts worth up to RM629.
Situated in the East Wing of IOI City Mall, the brand's latest outlet measures out at 1,193 square feet and is the brand's biggest-ever physical retail store. At launch, customers will be able to physically experience all of PRISM+'s popular products, with more to come as the brand plans to expand into the smart home appliance industry.
The IOI City Mall Store Launch will be the first milestone in 2023 for the brand in Malaysia, as it looks to build on its success in the previous year following year-on-year (YOY) revenue growth by 45 percent from 2021 to 2022 and after opening its first-ever physical store in Malaysia at Sunway Pyramid.
Eric Kam, Country Director of PRISM+ Malaysia, said:
"Malaysia has been an exceptional market for us, and our brand has been met with an amazing reception. The launch of the PRISM+ IOI City Mall retail store underlines our commitment to investing in the market and gives us another opportunity to value-add to our audience here."
In addition to its own products, the outlet will also offer an extensive range of Logitech G's latest gaming gear, including mice, keyboards and headsets. Beyond its gaming, productivity and home entertainment range of consumer electronics, PRISM+ is also looking to introduce its range of smart home appliances to consumers in Malaysia later this year.
They are also looking to use the launch of their latest store as a springboard for their expansion plans – and are currently exploring a nationwide physical presence by the end of 2023.
Eric adds:
"We are currently exploring launching up to ten stores in various states across the country to future-proof ourselves as we look to move into the IoT space. With a lot of these smart home appliances, we see the need for our audience to physically experience the products before making big-ticket purchases.

Despite challenging economic conditions, we are confident in our products and the value that they offer our consumers, with plans to offer more premium lifestyle essentials at affordable prices."
In addition to increasing its physical presence, PRISM+ is also looking to enhance its digital channels. Late last year, the brand entered into a regional partnership with TikTok for both Singapore and Malaysia to onboard onto the platform's Seller Programme. Despite having only been active since November 2022, PRISM+ Malaysia's TikTok Seller streams have garnered over 27,100 views in just a total of five TikTok Live sessions since its launch, averaging more than 5,000 live viewers per stream.
Grand Opening And Exclusive Discounts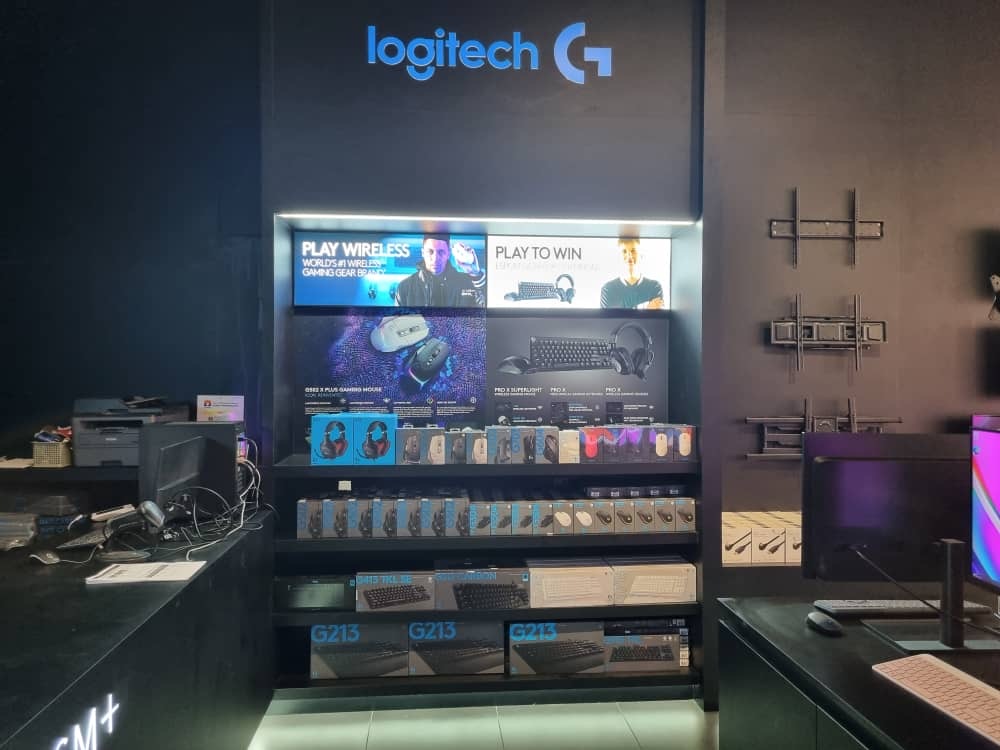 The PRISM+ IOI City Mall store will hold its grand opening on 3 February 2023 at 10 am. The brand will be giving out newly launched PRISM+ products as well as exclusive discounts on selected offerings for the first 50 customers. The exciting deals are as follows but customers will be limited to only one free gift of each type per purchase:
1x FREE F240n 24" 165Hz Gaming Monitor (Worth RM629) for any purchase of a PRISM+ Q55-QE 55" 4K Android TV at only RM1799
1x FREE Elevate Stand (Worth RM299) for any purchase of an X340 PRO 165Hz 34" Ultrawide Monitor at only RM1599
1x FREE Arc Lite Monitor Arm (Worth RM229) for any purchase of an X240 144Hz Gaming Monitor at only RM599
W220v 22" Productivity Monitor at only RM299
Logitech G enthusiasts will also benefit from an additional 15 percent off all promotional prices, with a maximum of one keyboard, one mouse, and one headset per customer.
For more information on price, details, and specifications on current PRISM+ products, you can visit the official website here.
Related