Nintendo will be releasing old and classic Game Boy and Game Boy Advance titles in their monochrome/coloured glory onto the Nintendo Switch. It'll be out later today after the current Nintendo Direct presentation today.
For the Game Boy titles, you can use either the original Game Boy, Game Boy Pocket, or Game Boy Color filter to view the games at any time. And you can play together locally or online.
The list of games from the Game Boy includes:
Tetris
Super Mario Land 2
The Legend of Zelda: Link's Awakening DX
Gargoyle's Quest
Game & Watch Gallery 3
Alone in the Dark: A New Nightmare
Metroid II: Return of Samus
Wario Land 3
Kirby's Dream Land
Game Boy Advance will be added to the Nintendo Switch Online + Expansion Pack. Local and online play is also supported.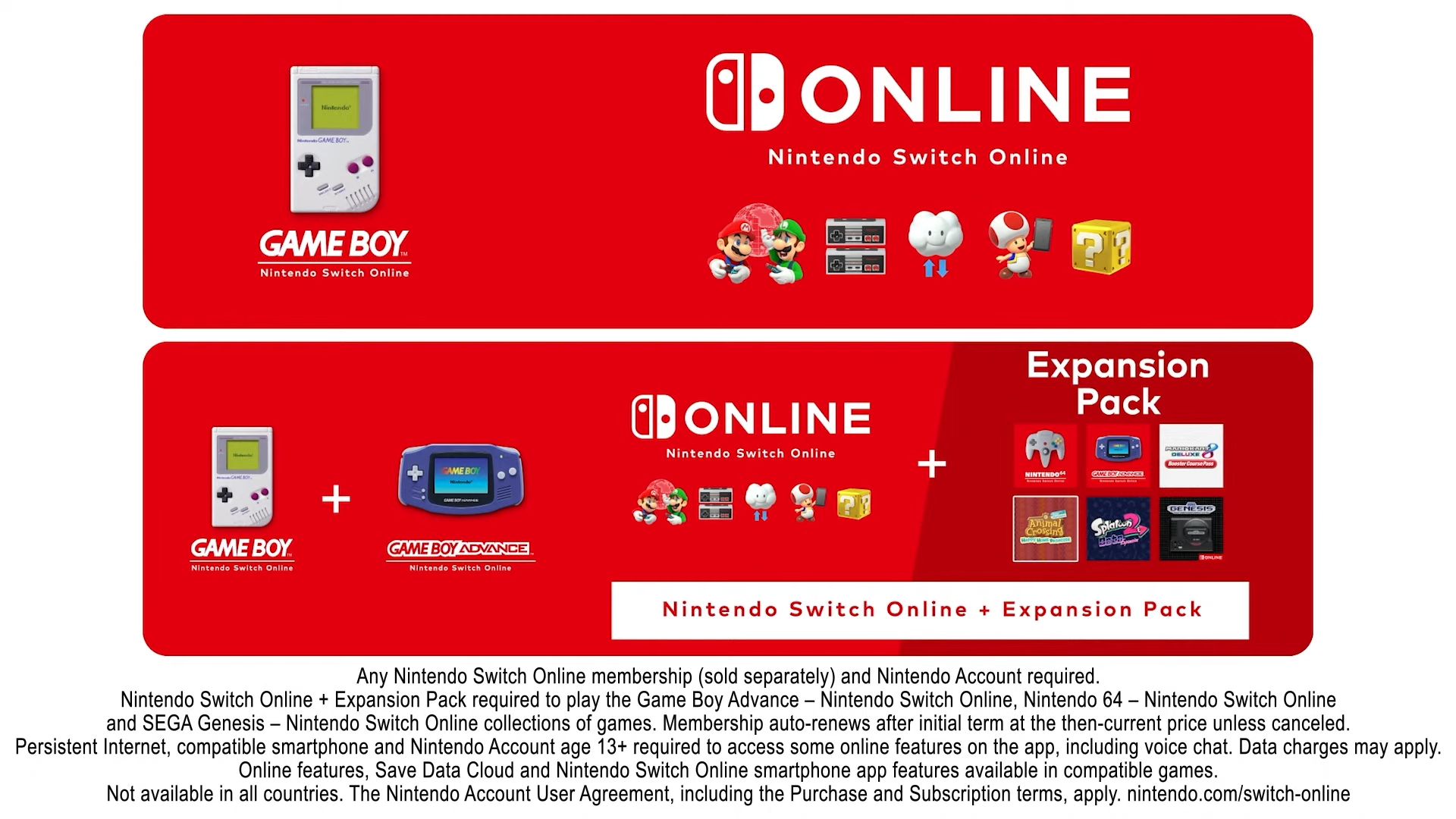 Game Boy Advance titles include:
Super Mario Advance 4
Warioware Inc.
Kuru Kuru Kururin
Mario Kart: Super Circuit
Mario & Luigi: Superstar Saga
The Legend of Zelda: The Minish Cap
More games will be added in the future from both the Game Boy and Game Boy Advance.
Related