I'm sure you won't want to waste time sifting through HBO GO's extensive catalogue of shows and movies just to decide on what to watch. The streaming site updates its site every day, week, and month with new content, so I'm here to save your precious time.
Here are my personal recommendations and highlights for HBO GO February 2023 lineup and how to fill up your free time with worthwhile content at home:
Fifty Shades Trilogy (1 February 2023)
Follow Anastasia and Christian as they embark on a passionate affair in all three movies of the global bestseller – Fifty Shades of Grey, Fifty Shades Darker and Fifty Shades Freed. Stars Dakota Johnson, Jamie Dornan, Jennifer Ehle, Marcia Gay Harden, Eloise Mumford, Victor Rasuk and Luke Grimes.
Available to stream from February 1 on HBO GO.
Super Pumped The Battle For Uber (2 February 2023)
Based on the true story behind one of Silicon Valley's most successful unicorns and the meteoric rise and fall of Uber founder, Travis Kalanick. Driven by a vision of a transportation revolution, Kalanick takes a win-at-all-costs approach to forge the fledgling start-up into a multi-billion-dollar colossus with the help of venture capitalist Bill Gurley and board member Arianna Huffington. But every surge comes with a price. Stars Joseph Gordon-Levitt, Kyle Chandler, Uma Thurman, Elisabeth Shue, Kerry Bishé, Jon Bass, Bridget Gao Hollitt and Babak Tafti.
Premieres Thursday, February 2 on HBO GO.
Secret Headquarters (4 February 2023)
Charlie and his friends discover the headquarters of the world's most powerful superhero hidden beneath his home. When villains attack, they must team up to defend the headquarters and save the world. Stars Owen Wilson, Walker Scobell, Jesse Williams, Keith L. Williams, Momona Tamada, Michael Peña, Abby James Witherspoon, Kezii Curtis and Jessie Mueller.
Premieres Saturday, February 4 at 9pm on HBO (Astro Ch 411) and HBO GO.
The Flash Season 9 (9 February 2023)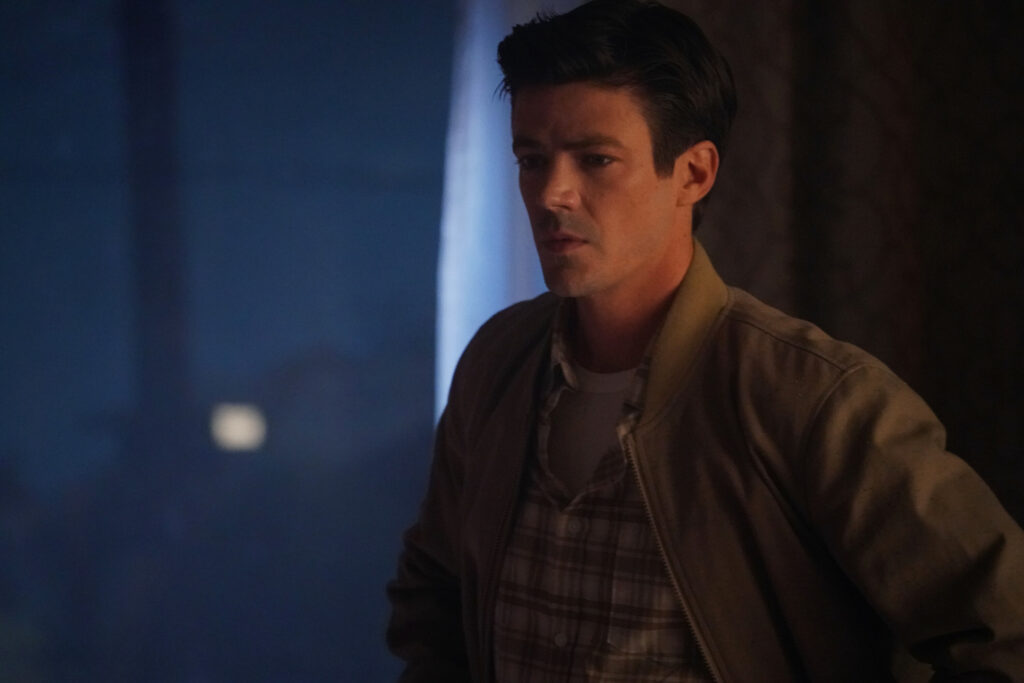 After defeating the Reverse Flash once and for all, the final season picks up one week later following their epic battle. But when a deadly group of Rogues descend on Central City led by a powerful new threat, The Flash and his team must once again defy impossible odds to save the day. Stars Grant Gustin, Candice Patton, Danielle Panabaker, Danielle Nicolet, Kayla Compton, Brandon McKnight and Jon Cor.
Premieres Thursday, February 9 at 9.50pm on Warner TV (Astro Ch 712).
The Bad Guys (25 February 2023)
Nobody has ever failed so hard at trying to be good as The Bad Guys. Based on the New York Times best-selling book series, a crackerjack criminal crew of animal outlaws are about to attempt their most challenging con yet—becoming model citizens. Stars Sam Rockwell, Marc Maron, Craig Robinson, Anthony Ramos, Awkwafina, Zazie Beetz, Lilly Singh and Alex Borstein.
Premieres Saturday, February 25 at 9pm on HBO (Astro Ch 411) and HBO GO.
Related