Courtesy of Private Division, we were given the opportunity to get hands-on with Kerbal Space Program 2 before its release on Steam Early Access.
Developer Intercept Games and publisher Private Division's Kerbal Space Program 2 is the sequel to the critically acclaimed Kerbal Space Program, released in 2015. This sequel is completely redesigned to meet the demands of modern and next-gen space exploration while retaining the monumental foundation of the original game. From an expansive parts catalogue to a variety of new tools, space exploration has never been more exciting than ever.
WELCOME ABOARD
Players start with creating a campaign and selecting their desired default colours and flag before being thrust into a short introduction scene, which is the orientation to the Kerbal Space Program. You will be assigned to run the Kerbal Space Program – advancing their technology, building rockets, assisting in flying, and many more. P.A.I.G.E, a female Kerbal that will guide you throughout your interstellar space rocketry journey, is available at the Training Center.
Whether you're new or a returning player, the Training Center is the most crucial location you will have to visit in order to grasp the whole gameplay mechanism. Four modules are available for players to learn, starting from basic rocketry concepts to mastering interplanetary manoeuvring. In addition, you'll encounter new parts, including new procedural wings, new wheels, new command pods, various cargo parts, and upgraded engines to unleash your creativity. The modules are shown as short interactive tutorials and the interesting part is the lesson recap at the end of each tutorial, making it easy to grasp for players of all ages.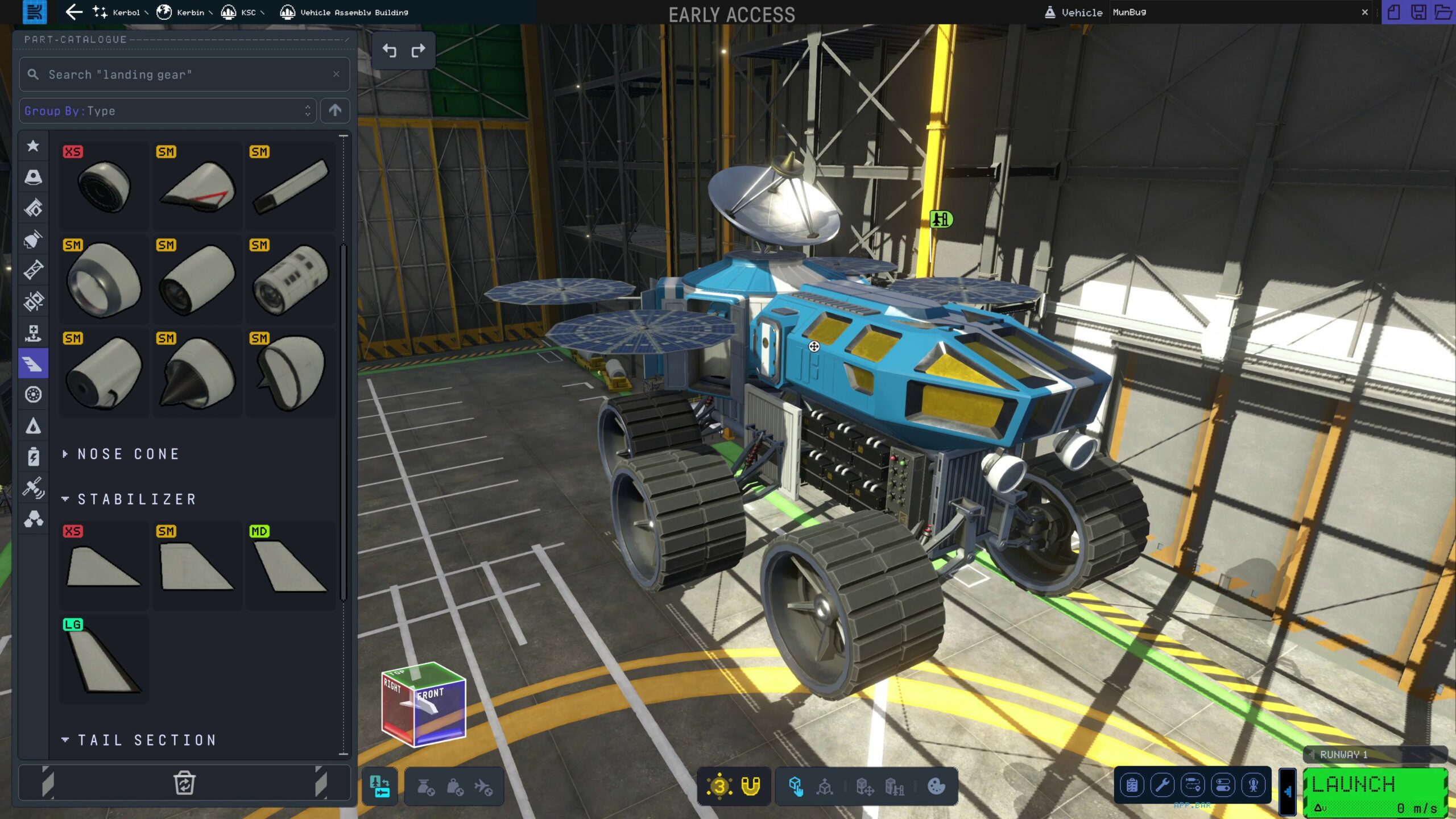 As highlights, you will encounter all the new systems to be launched online such as interstellar travel technologies, colonies, and a new star system, providing endless gameplay with each encounter. I'm talking about a whole new level of space-flight technologies like a new generation of engines, parts, fuel, improved variants, procedural parts systems, and new part colouring which allows customizing rockets like never before. Exploring new environments from the ground to celestial space will definitely take your breath away with the game's stunning graphics and visuals. Advanced exploration tools like the time warp and manoeuvre planner to ease orbiting from one planet to another, beyond the Kerbolar System.
With all the newly upgraded tools, the possibilities are endless; from building a rocket to completing your first mission; landing on the Mun. Once you reach out of the orbit system, hints and guides will be given to keep you on track with your mission in hand. The Kerbal Space Program's first mission is very similar to NASA's decision to send Apollo 8 to the moon on the first manned flight of the massive Saturn V rocket, in this case, you're experiencing it all on your gaming screen.
HOUSTON, WE HAVE A PROBLEM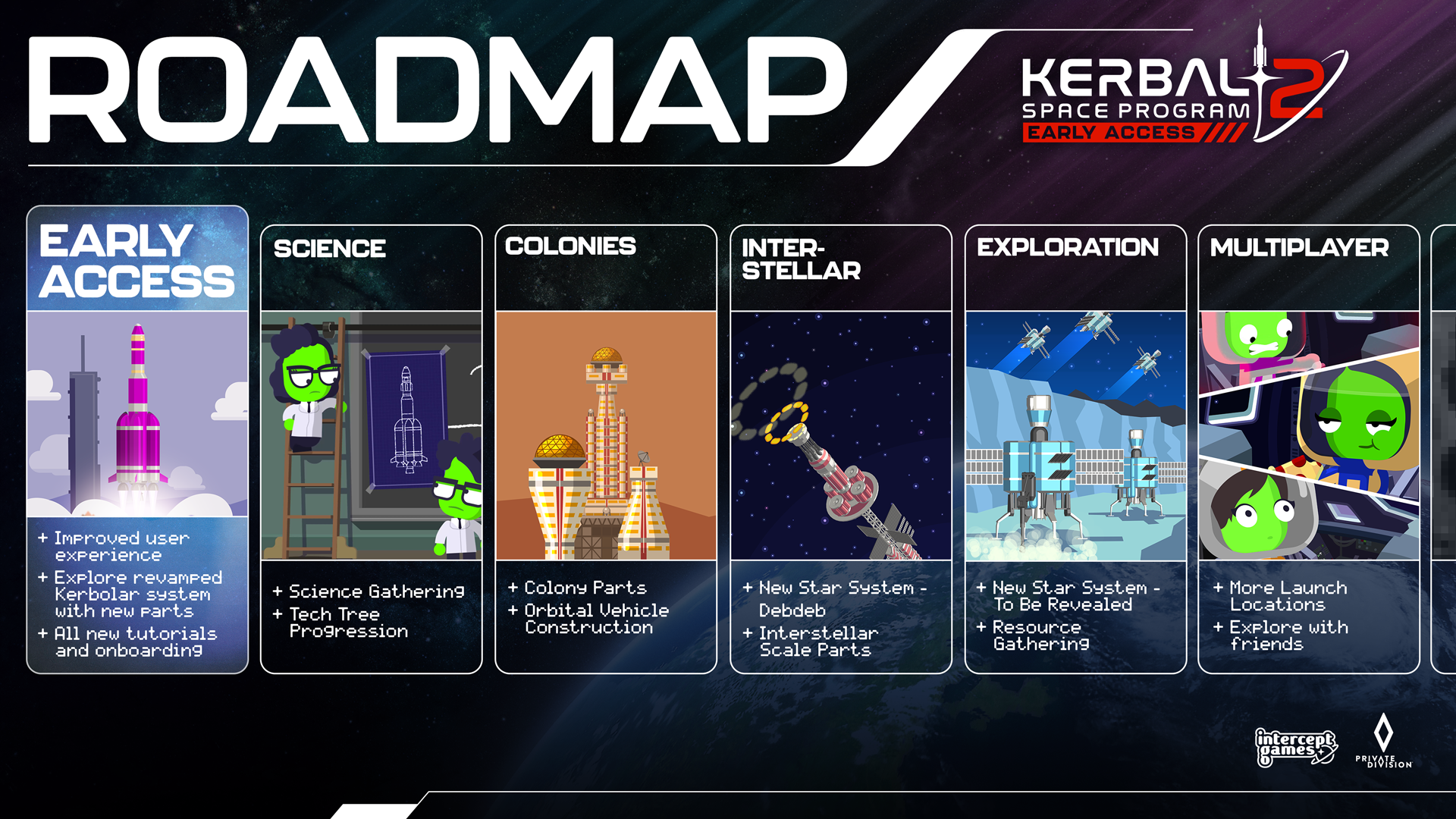 As with any other Early Access title, there will be bugs and problems during the launch of the Early Access version, which I did encounter occasional crashes when playing several tutorials in a row. Nevertheless, the developer has done an amazing job with the overall gameplay performance. Intercept Games has been very open about the difficulties that players of KSP2 will be facing. The development team are actively working to fix the following issues:
Infrequent bugs that can cause highly-complex vehicles to collapse in VAB.
Trip planner occasionally displays incorrect delta-v numbers for some destinations.
Re-entry heating and thermal systems are currently disabled. These are work in-progress and are planned to be enabled in an upcoming update soon after launch.
No collision on trees or rocks due to necessary optimization that is taking place. Buildings do have collision, but destruction is not enabled at this time.
Experience various performance issues depending on location and craft complexity.
Some UI elements can have bugs causing them to be temporarily non-interactable.
This may also occur with some parts while using the part manager. Several changes are being made to the current UI, and this should improve over time.
We are investigating an occasional crash when playing several tutorials in a row.
BEFORE LIFTOFF
Before you start downloading Kerbal Space Program 2, Intercept Games recently announced the latest PC spec recommendation. The game is undergoing continuous optimization, therefore, performance will improve over the course of Early Access.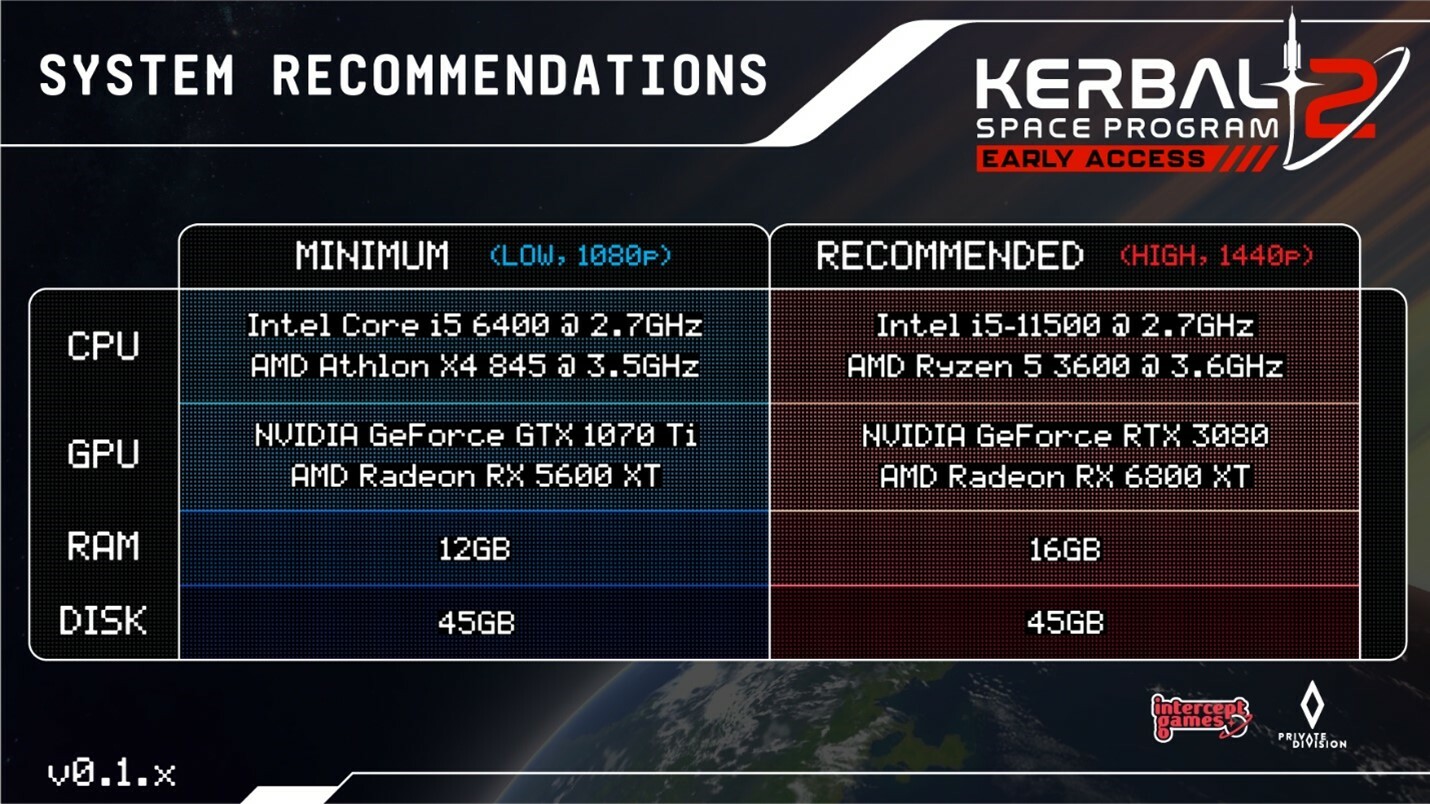 It may be a little early to make a firm call on whether or not the game deserves a place in the current crop of space exploration sandbox games. But overall, the game made its justification by offering players endless possibilities in gameplay in a way that mirrors the infinite possibilities found in outer space. I sure did learn a lot about space travel and the failures that entail if you don't build your rocket right.
Kerbal Space Program 2 is out now on PC via Steam Early Access.
Related