By Alleef Ashaari|February 23, 2023|
Sony Pictures Malaysia has unveiled the first spooky trailer for The Pope's Exorcist, a new horror movie starring Russell Crowe as Father Gabriele Amorth, the titular chief exorcist of the Vatican.
The movie is allegedly adapted from the actual writings of Father Gabriele Amorth, who founded the International Association Of Exorcists and claimed to perform tens of thousands of exorcisms over the course of his life.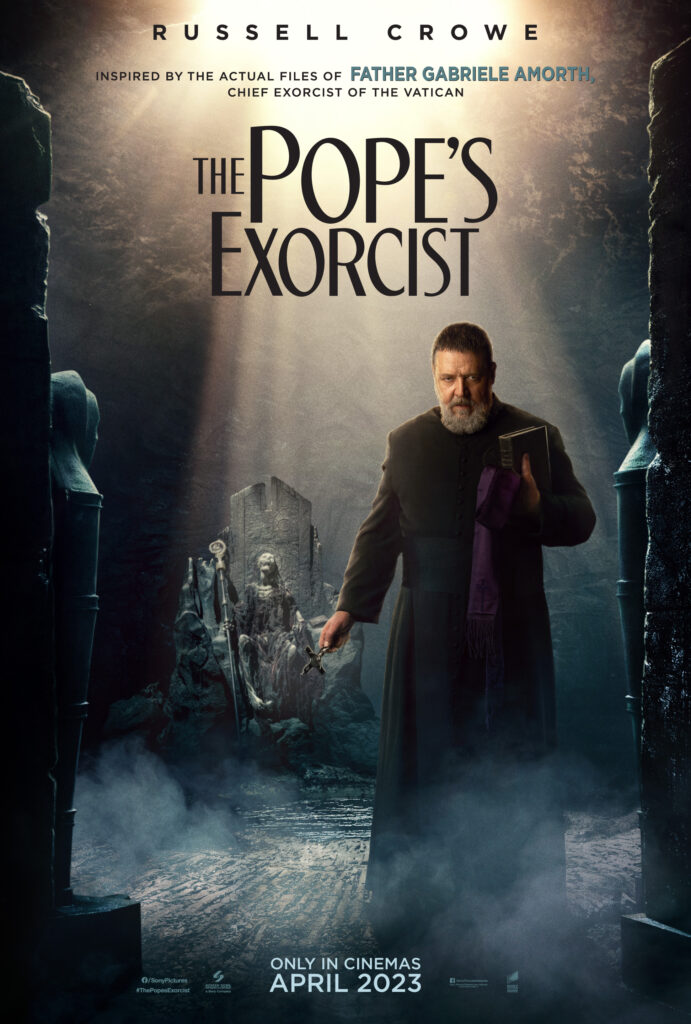 The synopsis reads:
Inspired by the actual files of Father Gabriele Amorth, Chief Exorcist of the Vatican (Academy Award®-winner Russell Crowe), The Pope's Exorcist follows Amorth as he investigates a young boy's terrifying possession and ends up uncovering a centuries-old conspiracy the Vatican has desperately tried to keep hidden.
The Pope's Exorcist premieres in cinemas in April 2023.
Check out the trailer below:
Related