In a survival game like Sons of the Forest, the sequel to the 2018 survival game The Forest, tools are very important in prolonging your lifespan and crafting/building. The Shovel is one of those important tools in the game if you want to progress further in the survival sandbox campaign filled with cannibals.
How To Get The Shovel In Sons Of The Forest
First things first: you need the following items before you start your search:
-Flashlight: Light up dark areas; better than UV Lighter.
-Rope Gun: Let you use ziplines.
-Rebreather: Lets you dive underwater and see your surroundings.
-Weapons, grenades, and medicine: Crafted Spear, grenades, and medicine would be ideal as you'll be fighting packs of mutants in the cave the Shovel is in.
We'll go through the methods step-by-step.
-When you're ready, head to the cave where the Slingshot was earlier. It's the cave that is closest to the helicopter crash site.
-When you see wooden barricades at the cave, just destroy them with the Crafted Spear. Enter the place.
-When you see the zipline, use the Rope Gun to cross the gap. Then dive into the water and follow the underwater tunnel. The Rebreather should sort you out.
-Once you're through, you'll see a bunch of mutants. Use your weapons to deal with them, then make your way up the sloping path.
-You'll come across a little nook that contains an Oxygen Tank and Wetsuit. You can use them.
-Keep going forward; you'll eventually slip and fall into a pit. You have to follow glowing lamps through the dark path in this section. You may want to be cautious as there are mutants patrolling the area.
-When you reach the end of the area, you'll see a corpse that's holding a Shovel. Kill off all remaining enemies in the area. Pick it up after dealing with them.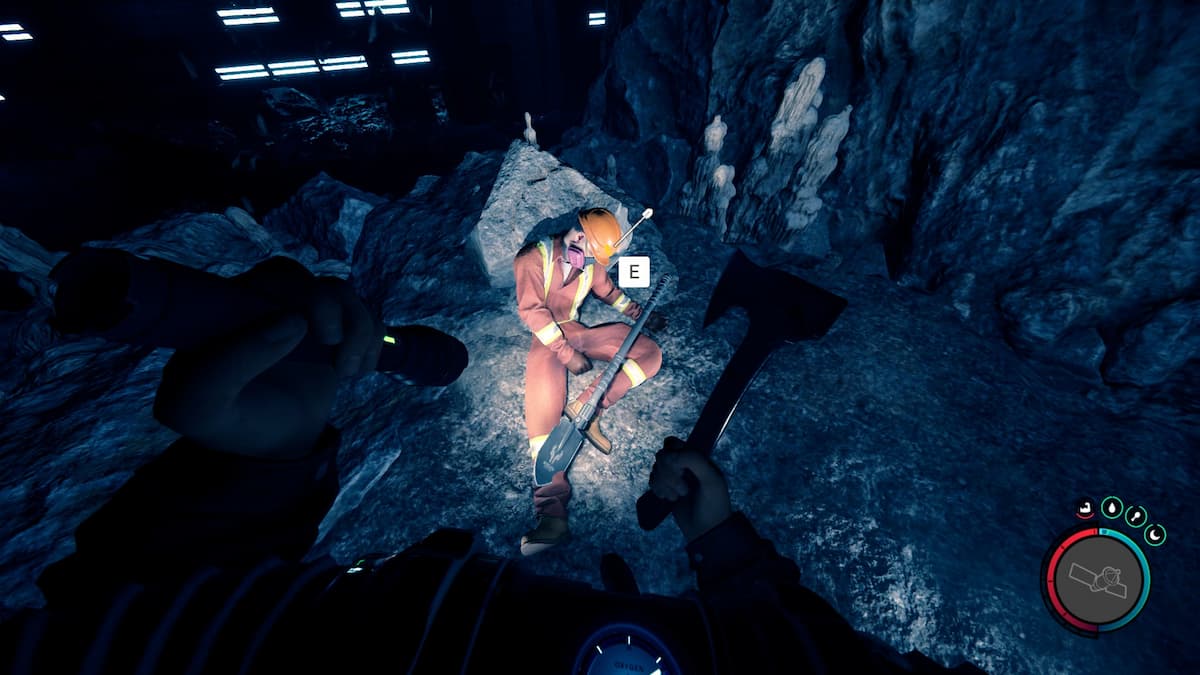 -To leave the area, go back the way you came. You'll see a Sluggy emerge from a wall; blow it up to pass through.
-Head forward until you reach the exit. Past that, you can enter the maintenance tunnels using the Shovel; you can score the Maintenance Keycard which should help you in the main story further.
Hope that helps! We'll be putting up more Sons Of The Forest guides as time goes by. The game just came out and is in Early Access form; bear with us.
Related