Dead By Daylight Mobile Releases New Update Along With Sadako Rising Collaboration
NetEase Games just dropped a massive update for Dead by Daylight Mobile on 15 March. The game's got all sorts of cool new stuff like better graphics and extra content.
And that's not all, because the update comes with a sweet Sadako Rising Collaboration event that runs from 15–18 March. That means players get to encounter the terrifying spirit from the Ringu movies in the game.
Introducing The Relic System
Dead by Daylight Mobile's new update also brings a totally fresh feature: the Relic system! This feature is exclusive to the mobile version of the game and adds in some spooky artifacts that'll keep you on your toes. There's stuff like the "Knot of Binding" and the "Handy Axe" that can seriously change the game up and force players to adapt on the fly. But don't worry, there are some sweet rewards for those willing to engage with these new tools. Collecting Relic Shards and upgrading your Relics will unlock some seriously stunning cosmetics you can show off in the game lobby and your player profile. So why not give it a try?
Dead By Daylight Mobile X Sadako Rising Collaboration
Dead by Daylight Mobile is also holding a crossover event featuring none other than Sadako, the terrifying ghost from the Ringu movies and books, from March 15th to March 28th. You know, the one who'll get you if you watch a cursed VHS tape? Yeah, that's the one.
In Dead by Daylight Mobile, Sadako is a killer who uses sneaky tactics to hunt down survivors. And get this, she can even teleport through TVs that show up on the map, giving her the edge she needs to take out any unsuspecting victims.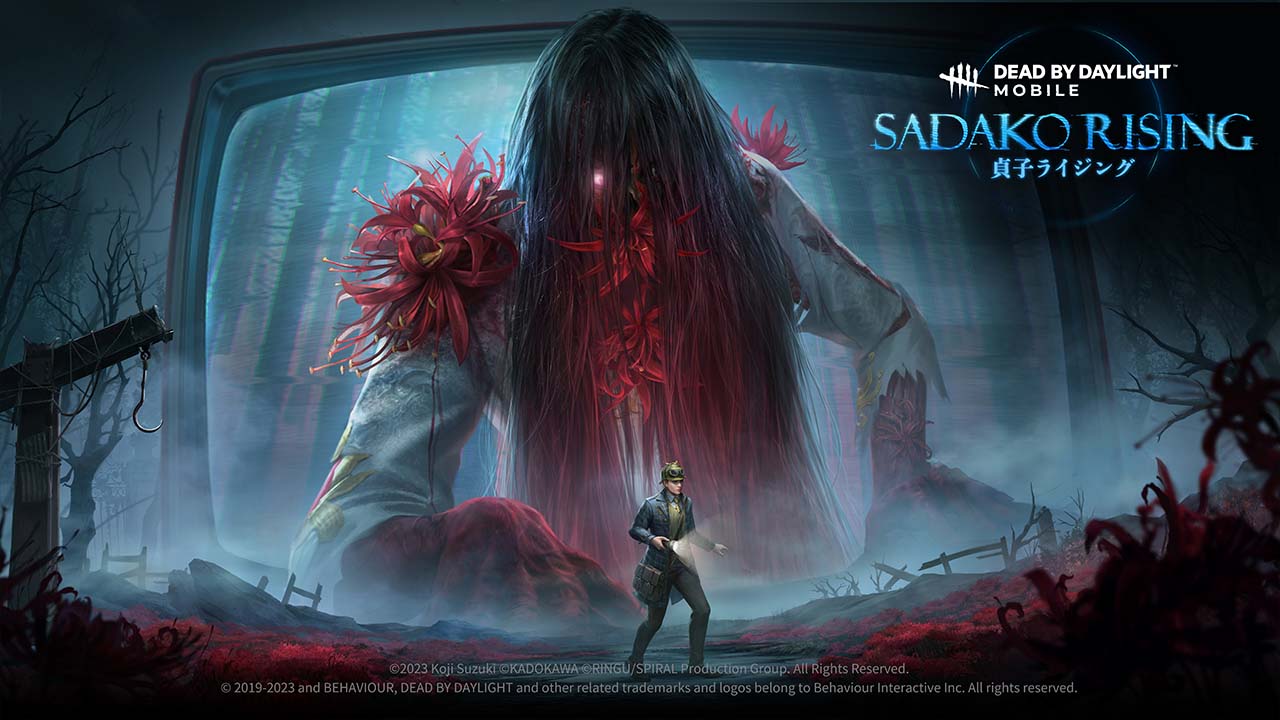 But that's not all, because the game is also introducing a new survivor: Yoichi Asakawa, who you might remember as a child from the Ringu franchise. In Dead by Daylight Mobile, he's all grown up and ready to take on the killers. He can stun them, support injured allies, and even increase their speed so they can escape.
Now, here's the real kicker: during the Sadako Rising event, players can snag some seriously limited-time crossover outfits. You can get the Sleeping Blossom outfit for Sadako and the Paranormal Investigator outfit for Yoichi. And if you're lucky enough to get the Platinum version of Sleeping Blossom, Sadako gets a totally exclusive Memento Mori animation that'll really make your skin crawl. So, are you brave enough to try it out?
New Limited-Time Events
If you thought the Sadako Rising event was the only exciting thing coming to Dead by Daylight Mobile, you'd be dead wrong! There are tons of limited-time events in the works that are sure to keep players coming back for more. And the best part? You can earn some seriously exclusive rewards just by completing tasks and overcoming the game's challenges.
Take, for instance, the Onry Portrait and Portrait Frame, which you can only earn by putting in the work. But that's not all, because you can start raking in some sweet loot right now just by inviting your friends to join in on the fun. If you head over to the Cursed Tape event (https://www.dbdmobile.com/sns/sadakotape/), you can snag a Sadako Crossover Torso that'll come in handy as you make your way through The Fog.
So what are you waiting for? Dead by Daylight Mobile is giving you all the reasons you need to jump back into the game and start grinding for those rewards. Who knows, you might even find yourself hooked!
Related