The Legend Of Zelda: Tears Of The Kingdom Gameplay Showcase Addresses The Prequel's #1 Problem
Series producer Eiji Aonuma presented a 13+ minute video showcasing new gameplay for the upcoming Zelda title, The Legend of Zelda: Tears of the Kingdom. And it addresses one of the major complaints of the original Breath of the Wild game: weak-ass weapons that break easily and impede progress.
Like it or not, the weapon system is still back. But this time you can use the Fuse ability to fuse nearby objects with the weapon you have on hand. Not only does it increase the previous weapon's durability, but its damage increases too. You can even Fuse two weapons, so problem solved when it comes to fixing weapon durability and creating makeshift weapons out of objects around you. So you can get creative!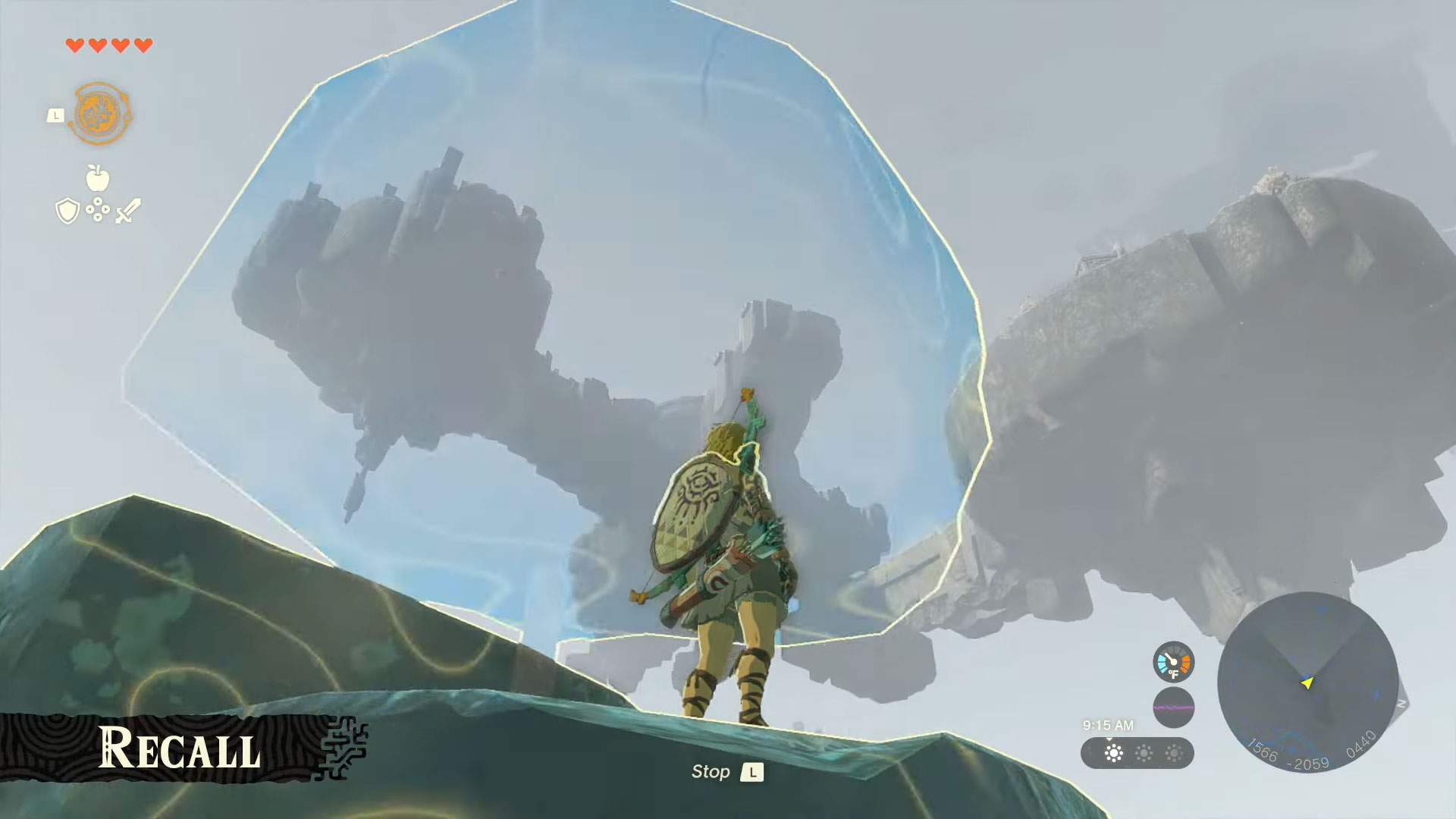 Other new skills and powers in this upcoming adventure game include Recall. Link can use this ability to have previously broken floating rocks back to their original spot up in the sky. It's a great way to traverse up in the sky.
Ultrahand is a new powerup that lets you combine environmental objects -either by detaching or attaching them- to create vehicles. The demo below showcased Link creating a hovercraft using Ultrahand. This reminds me of that Banjo-Kazooie game on Xbox back in the 360 days of HD gaming for some reason.
Check out the full gameplay below. The Legend of Zelda: Tears of the Kingdom will be out this 12 May for Nintendo Switch.