By Alisha Alix|March 28, 2023|
The Great War: Western Front is available now, launching a new campaign of tactical trench warfare and historical gameplay.
Publisher Frontier Foundry and developer Petroglyph, have launched a new warfare for players who pre-ordered. The Great War: Western Front technically launches on 30 march, but anybody who purchased or pre-ordered the game can start playing the Early Access right now.
This new definitive World War 1 strategy game allows players to take command of either the Central Powers or Allied Forces in one of history's most pivotal conflicts. A turn-based grand strategy and RTS gameplay experience, players can take command of both the Western Front as Theatre Commander and Field Commander. In order to preserve their faction's National Will across an immersive campaign spanning the duration of the war and potentially extending beyond 1918, depending on their actions. Furthermore, the game offers players the choice to begin the conflict in 1914, or in 1916, when public support is eroding and new technologies, such as aviation and tanks, are being tried to break the stalemate.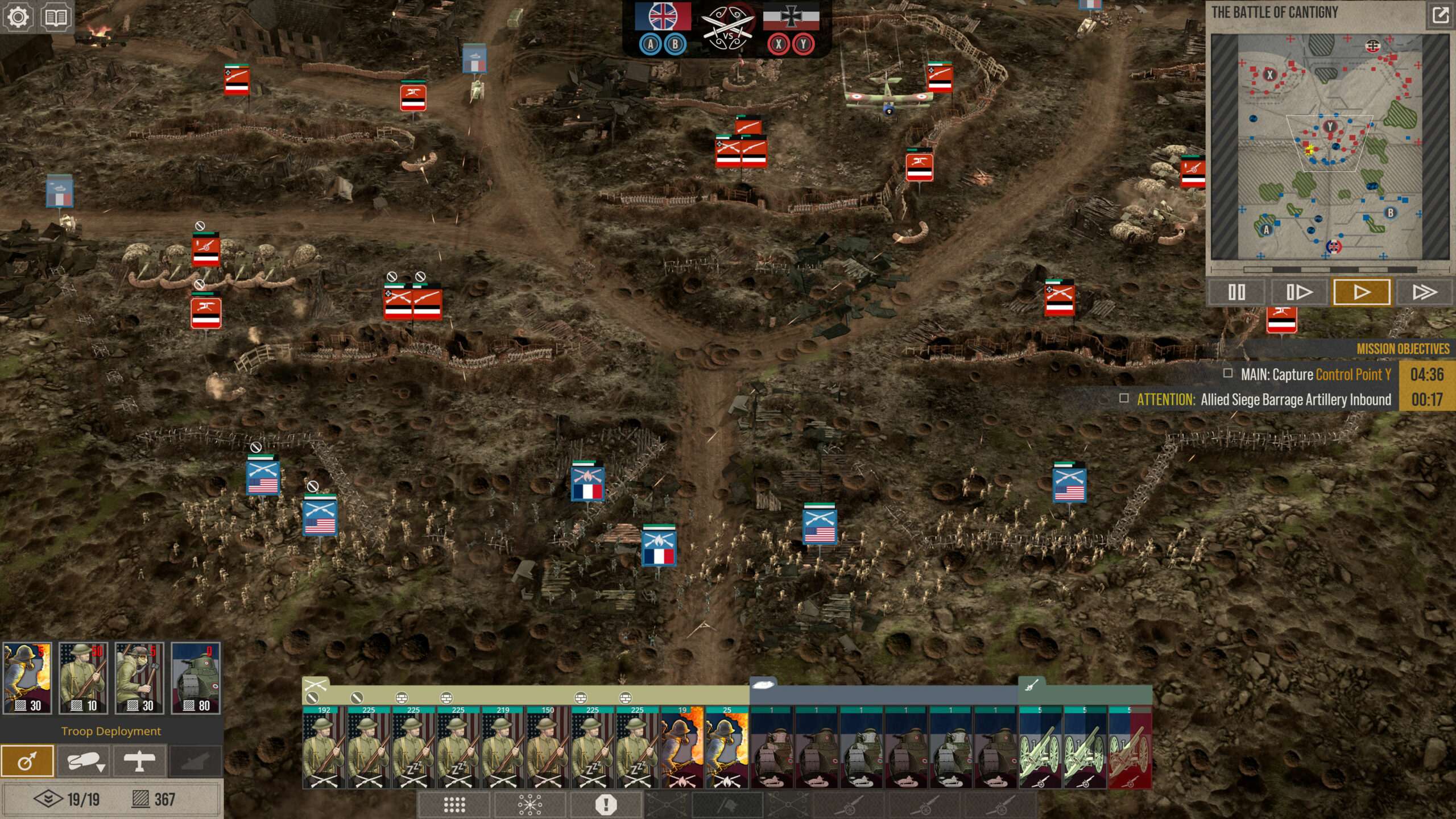 In addition, players can improve their battle readiness in a dedicated tutorial, develop their skills in Skirmish mode, and engage their fellow commanders in 1v1 Multiplayer battles. Developer Petroglyph released a trailer to accompany the launch, showing off the definitive WW1 strategy game.
Those who purchased the game before 30 March will be able to move into the command trench immediately at a suggested retail price of £29.99/€34.99/$34.99/RM84.00. The Great War: Western Front Victory Edition includes a comprehensive digital field guide, five digital wallpapers, and Frank Klepacki's evocative soundtrack for £34.99/€39.99/$39.99/RM97.50.
The Great War: Western Front will be available on 30 March on PC via Steam and Epic Games Store. For more details, check out their official website.