By Lewis Larcombe|March 17, 2023|
PUBG Mobile just partnered with Bugatti, the luxury car brand, to bring some serious heat to the game. And when we say serious, we mean some of the most exclusive and powerful cars in the world.
Starting 17 March until 30 April, players can get their hands on the Bugatti Veyron 16.4 Grand Sport Vitesse and the Bugatti La Voiture Noire with additional secret colour themes to unlock, as well as a themed Bugatti ornament and parachute.
The Veyron is no ordinary car. It's one of the fastest and most powerful production roadsters in the world with a name that literally means "speed". Originally retailing at US$2.2 million and currently sold out worldwide, players now have the chance to get behind the wheel of this world-record-setting 408.84km/h vehicle.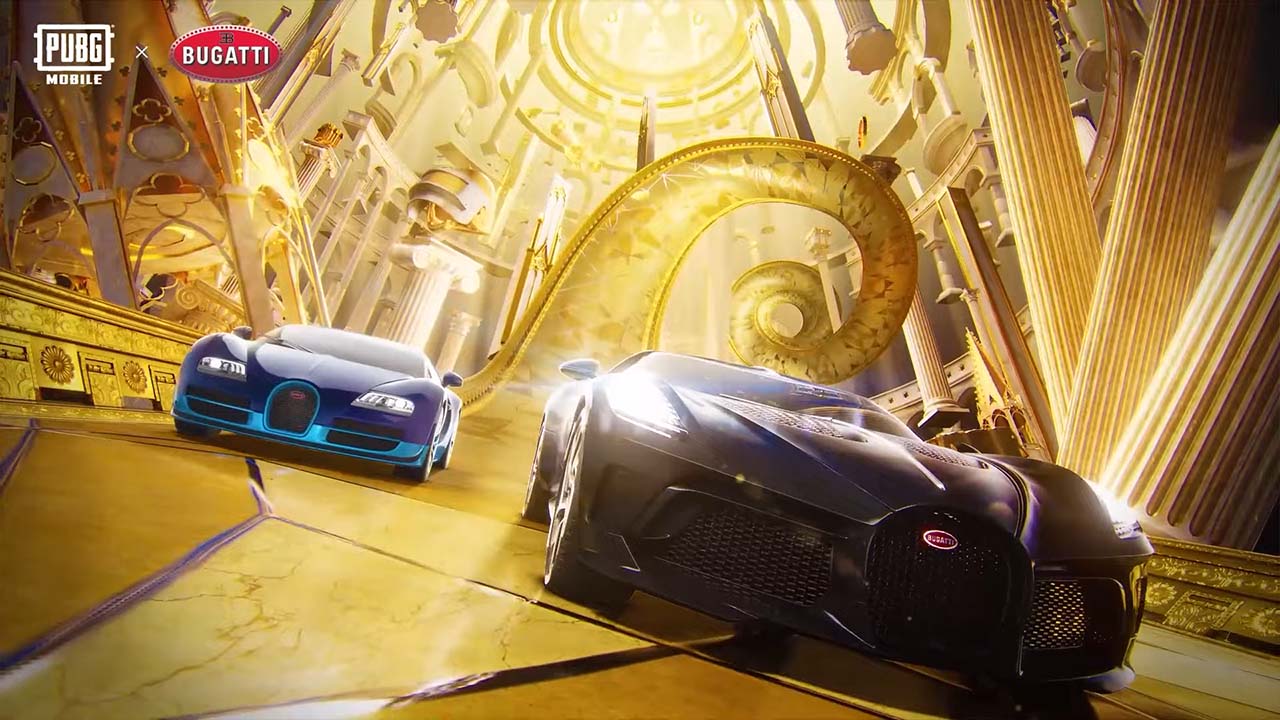 Players can also experience driving the one-of-a-kind Bugatti La Voiture Noire. This car was unveiled to celebrate Bugatti's 110th anniversary and is a tribute to Bugatti's own history, a manifesto of the Bugatti aesthetic, and a piece of automotive haute couture. With only one model in existence, this partnership is bringing PUBG Mobile players a truly unique and exclusive experience.
Bugatti is known for its pioneering spirit and passion for perfection and has established itself as the world's most exclusive supercar brand. Vincent Wang, Head of PUBG Mobile Publishing at Tencent Games, said, "PUBG Mobile always looks for cutting-edge partners to give players the most incredible experiences. We're very excited to bring Bugatti's top-end and highly exclusive supercars into PUBG Mobile for players to enjoy as they tear up the battlegrounds."
Related