By Lewis Larcombe|April 19, 2023|
Get ready for an exciting new strategy RPG game called Blade Prince Academy, which is going to launch on Steam soon. Developed by Angel Corp and published by Firesquid, this game has a cool anime-inspired art style and will be available for PC. To fund this amazing game, a Kickstarter campaign is scheduled to launch on 11 May.
So, what is Blade Prince Academy all about? Well, it's a tactical RPG game that's set in the mysterious city of Abjectalia. As a student at the Blade Prince Academy, you'll be part of a group of highly trained magical assassins known as the Blade Princes. Your mission is to protect the city from all kinds of threats like gangs, cults, and vampires that are causing chaos.
In the game, you'll be able to explore Abjectalia and unravel its mysteries while fighting various enemies. As you progress, you'll also be able to assemble a roster of heroes, each with their own unique backstory, strengths, and weaknesses. With true real-time with pause gameplay, you'll have full control over your units and be able to plan the perfect combos and manipulate the timing of each attack.
The Blade Prince Academy also acts as a social hub where you can interact with other Blade Princes, grow social relationships, and learn new skills. You'll need to carefully select the right heroes and equipment to complete various missions successfully. Your decisions will have consequences, and your choices will determine the fate of Abjectalia. So, be careful when you make double-edged pacts with darkness!
With its anime-inspired art style and unique gameplay, this game will undoubtedly be a hit among strategy game fans. So, stay tuned for more updates and make sure to support the Kickstarter campaign on 11 May. For more information then feel free to check out the game's Steam Store page.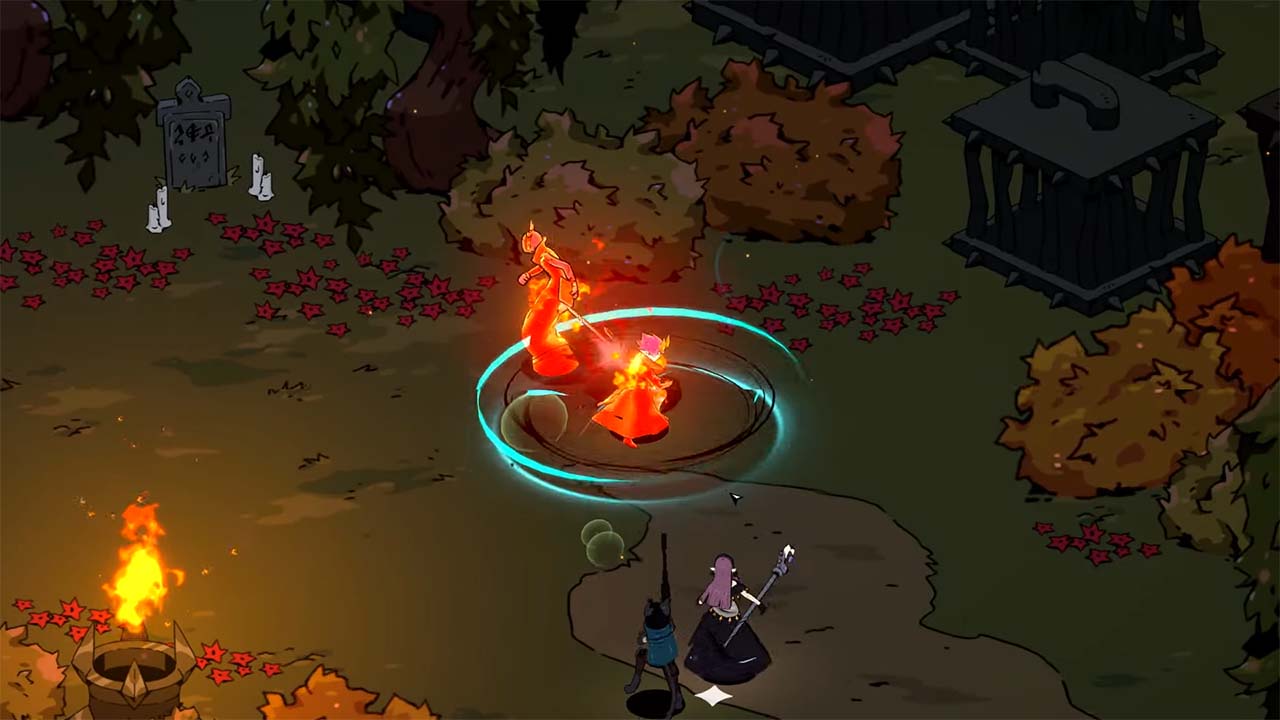 Key Features
True Real-Time with Pause – Perfect your control of movement and attacks to gain the upper hand in any situation.
Combo System – Combine attacks and abilities with the right effects to generate powerful combos.
Relationships – Your choices will impact the Blade princes and how they feel about each other, which in turn affects their lives as well as the best strategy to adopt.
Pacts – Powerful rituals that change the abilities and skills of a character.
Talent Trees – Manage upgrades and unlock skills. Gradually gain access to more and more powerful spells!
Spell Loadout – Define your strategy from a large number of available spells before each mission.
Challenging Boss Fights – Fight unique bosses with terrifying powers. These fights will require complete mastery of the combat system and combos.