Let me introduce you to Fairyship Games, a cool game developer hailing from the US. These guys are all about crafting games with gripping narratives that will keep you hooked. And boy, do they have something exciting to share! Get ready for the epic action-adventure RPG called Testament: The Order of High Human, set in a mind-blowing post-apocalyptic fantasy realm.
Now, Testament: The Order of High Human is being developed for PC, Xbox, and PlayStation, so you'll have plenty of platforms to choose from. It's an original first-person adventure that packs a punch with its RPG and Metroidvania elements. Picture this: you step into the shoes of Aran, the king of High humans in a place called Tessara. He's the guardian of his land, but guess what? His brother, Arva, betrays him and snatches away his powers. As if that's not bad enough, darkness creeps in, and monstrous creatures run amok.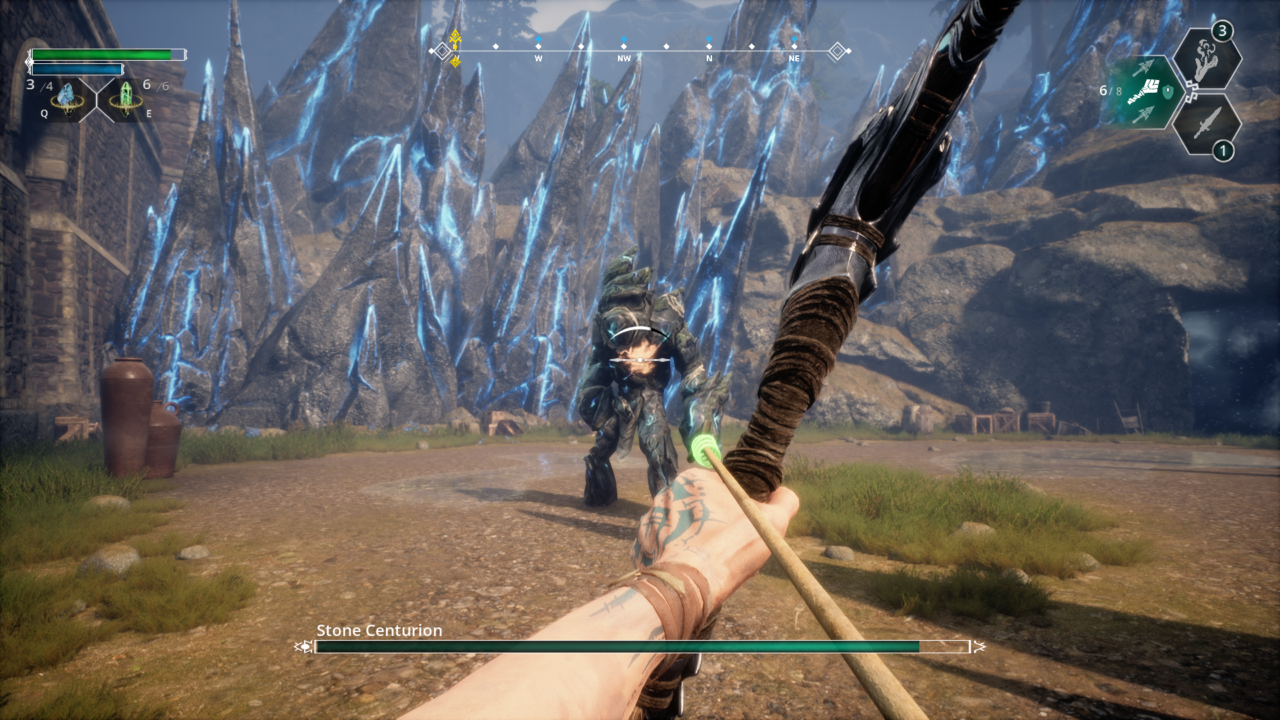 But fear not, because you're about to embark on an extraordinary quest to restore Tessara's former glory. Your mission? Regain your powers and face off against Arva in an epic showdown. Along the way, you'll level up your sword, bow, and magic skills, customizing your fighting style to make it truly your own.
In a nutshell, Testament: The Order of High Human is the tale of a fallen king's journey to rescue his realm from utter darkness and destruction. Co-creator and studio co-founder Moe Naderi spills the beans, saying that the game pays tribute to an array of awesome adventure games and genres. He puts it like this: imagine taking the 2018 hit God of War, throwing in a sprinkle of Elder Scrolls, and a dash of Dark Souls. Mix it all up in a first-person perspective, and voila! That's the world of Testament.
You might be wondering how long it took to bring this masterpiece to life. Well, Testament: The Order of High Human has been in development for a whopping four and a half years. And get this—it's all thanks to a small team of 30 passionate storytellers who poured their hearts into this project.
Now, here's the kicker: the official launch dates for PC and consoles are still under wraps. So, we'll have to stay tuned for that exciting announcement. But trust me, folks, it'll be worth the wait. In the meantime, let your imagination run wild and get ready to step into the shoes of Aran, the king on a mission to save his realm. Get ready to unleash your inner hero!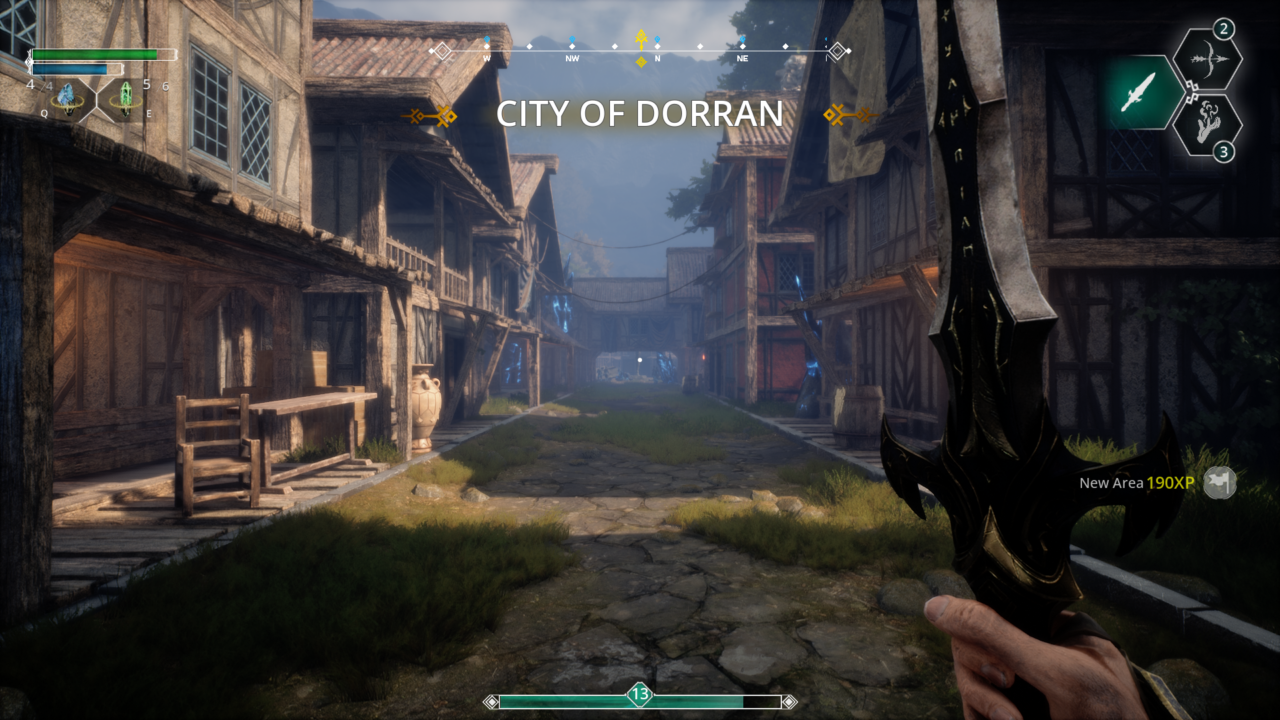 Key Features
Experience an immersive combat style based around three different approaches, each one designed to offer their own unique traits that allows the player to rely on it to get through the majority of play.
Master sword game-play with a variation of destructive and elemental combos.
Take charge of 15 magic abilities including single-target spells, traps, Area of Effect (AoE attacks), Damage per Second (DPS), and defensive spells.
Utilize a magical bow with four different types of arrows such as normal arrow, ricochet arrow, explosive arrow, and passthrough arrow.
Take advantage of a grand XP and upgrade system that motivates players to fully explore every land and dungeon.
Experience unique gameplay areas with exciting platforming that reminds of the nostalgic excitement from retro 2D platformers.
Take charge of a brand new 'Eclipse System' based on gameplay entities called eyes of darkness and it consists of 3 different gameplay mechanics that can work separately or together to deliver exciting encounters and challenges.
Use more than 18 consumables at the player's disposal. These craftable items can effect the player's health and mana or create enhancements on the players belongings and surroundings. Using them together can deliver advantages to help players shape their own playing style.
Take on more than 40 main and side-quests, carefully crafted and relevant to the games consistent storytelling.
Experience strong and engaging storytelling with a nonlinear narrative style.