Lunatic-Hai a.k.a Team Seoul yesterday showed off their newly expanded their squad in preparation for Overwatch League via the addition of three new faces – former Flash Lux DPS Byung-sun "Fleta" Kim, former Laser Kittenz DPS Sang-beom "Munchkin" Byeon and former Cloud9 flex Jae-mo "xepheR" Koo – against Miraculous Youngsters at the inter-nation invitational Seoul Cup OGN SuperMatch.
Subbing out Esca and Zumba in favor of granting Fleta and Xepher their debuts, Lunatic-Hai started poorly as they went down 0-2 vs their Chinese opponents which filled the chat window with suggestions that LH are washed up following their early exit at APEX S4. And just like that, Lunatic-Hai woke up with a full capture on Horizon to claw back into contention. They instantly picked up on the momentum and fan support which was clearly on their side and tied the score with phenomenal plays led by Whoru on Pharah who probably played his match of the season on Dorado.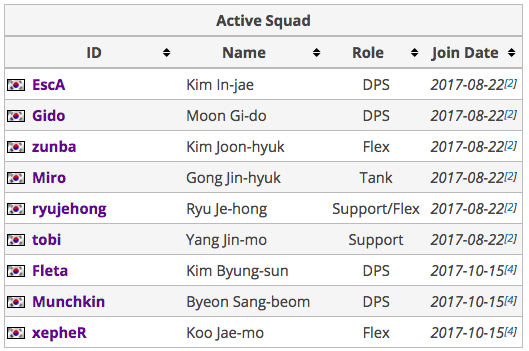 The deciding match on King's Row was literally game of inches as Lunatic-Hai completed their reverse sweep by denying Miraculous Youngsters a chance for overtime with a superb hold on the last point. The 3-2 win booked them a place in the final against their arch-nemesis and APEX Season 3 losing finalists, Cloud9 KongDoo. Sharing the fate of being knocked out of APEX Season 4 by GC Busan, LH and C9KD will be competing in the Overwatch League come January and this was indeed a grudge match you don't want to miss.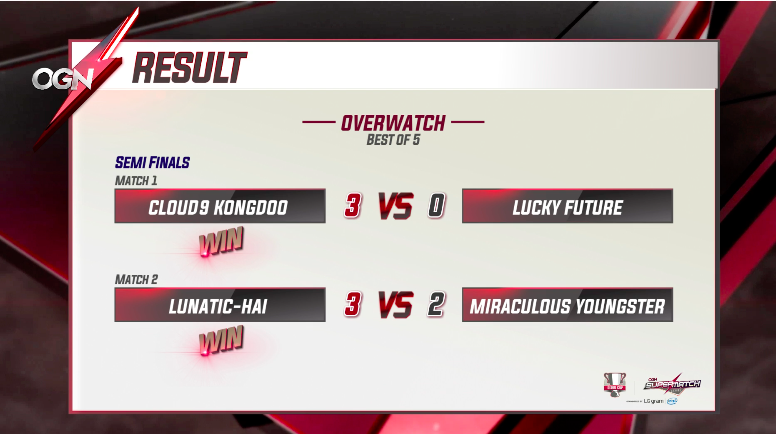 A quick takeaway from the Lunatic-Hai vs Miraculous Youngster match would be that the LH team is back on its grove regardless of the result against Cloud9KongDoo. The depth of the roster is now even scarier and we fear for EsCa's spot in the starting team considering very impressive displays by Whoru and Fleta. Curious case we'd like to point out also is that Lee "Whoru" Seung Joon isn't officially yet in Team Seoul's roster and it would be very curious to not see him make the final squad. Munchkin's addition adds the much needed firepower to the Lunatic-Hai team who while always appear dominant, leaves a lot to be desired on the DPS side of things.
You can catch the epic showdown between Lunatic-Hai and Cloud9KongDoo here via Twitch
---