What is it All About? 
Overwatch League is a premier Overwatch tournament organized by Blizzard Entertainment. It incorporates the franchise, city-based system with twelve teams participating in its inaugural season. The main idea behind the conceptualization of the league was to create the world's premier esports league, where teams and players thrive for years to come.
Which Teams Are In It? 
The twelve teams involved in the first season are divided into two 'divisions' – Pacific and Atlantic.
Pacific Division: Dallas Fuel, Los Angeles Gladiators, Los Angeles Valiant, San Francisco Shock, Seoul Dynasty, Shanghai Dragons
Atlantic Division: Boston Uprising, Florida Mayhem, Houston Outlaws, London Spitfire, New York Excelsior, Philadelphia Fusion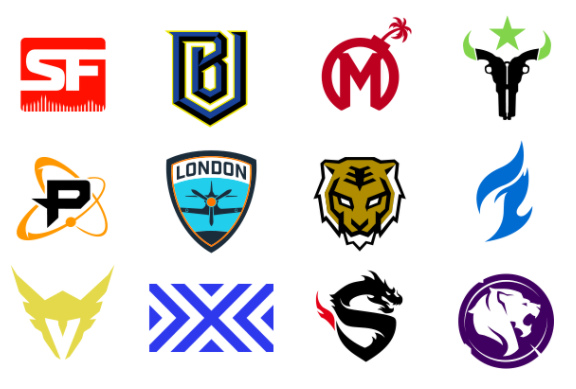 When Will It All Start? 
Pre-season starts December 6 – 9 2017 to be exact. All 12 teams will play exhibition matches live at the Blizzard Arena Los Angeles and the Regular Season starts January 10, 2018. The Regular Season is divided into four stages of five weeks each, with about a 10-day break before a new stage begins. The breakdown:
Stage 1: January 10—February 10
Stage 2: February 21—March 24
Stage 3: April 4—May 5
Stage 4: May 16—June 16
The final Saturday of each stage will feature two title matches, where the top three teams by standings during that particular stage (excluding full season ranks) will have a seeded playoff for $125,000 in total performance bonuses. Confused? Don't be. In short, this structure allows late-bloomer teams; e.g slow start leading to them losing out a place in the playoffs – can still win the Stage and earn bragging rights as well as significant prize-money.
How Will These Teams Play and What's the Regular and Post-Season Scheduling Look Like?
It's akin to the NFL and the NBA where teams from different divisions play one-another in a 'regular season'. The teams with the best records at the end of the 'regular season' moves to the playoffs and will play each other in knock-out format tourney in search for the ultimate champion.
During the regular season, each team will play 40 games: 20 within its division and 20 cross-division. These divisions come into play for postseason seeding, as the top team in each division at the end of the regular season qualifies for the postseason and gets an automatic bye in the championship playoffs.
So How Often Will The Games Take Place?
Three matches will be played each day from Wednesday-Saturday weekly
All matches will consist of four-map sets
The map pool for the entire season will be announced before the season begins
For the first season, all matches will take place at the Blizzard Arena Los Angeles. Just like real life sports league matches, there will still be a "home" and "away" team for every match. Once the teams have set up venues in their home cities, viewers can expect to witness actual home and away games.
What About Play-Offs?
By the end of the regular season circa June 2018, six teams will progress to the postseason for a run at the season championship and the Overwatch League trophy. Two of these teams will be the top finishers in each division (Pacific & Atlantic). The others will be the top four teams by full-season record (combined ). This is where the seeding comes into play as pairings in the knockout stages will be influenced by this. So in theory, we can still see two teams from the same division e.g Seoul Dynasty and Dallas Fuel meet each other in the playoff finals.
Playoffs will begin on July 11 and continue until July 22. The grand final will take place on July 26–28, awarding the trophy and a USD $1 million bonus to the champion team.
What's At Stake?
Apart from pride and bragging rights? Tons of money of course. The total prize pool for the season (including playoffs) is $3.5Mil. The breakdown are as follows:
Stage Title Match bonuses:
First place: USD $100,000
Second place: USD $25,000
Total: USD $500,000 over four stages
Regular Season placement bonuses:
First place: USD $300,000
Second place: USD $200,000
Third and fourth place: USD $150,000
Fifth and sixth place: USD $100,000
Seventh and eighth place: USD $75,000
Ninth and tenth place: USD $50,000
Eleventh and twelfth place: USD $25,000
Total: USD $1.3 million
Championship playoffs placement bonuses:
World Champion: USD $1 million
Runner-up: USD $400,000
Third and fourth place: USD $100,000
Fifth and sixth place: USD $50,000
Total: USD $1.7 million
Stay tuned to Kakuchopurei.com as we detail and analyze each of the teams competing in the inaugural Overwatch League.
---