By Kenn Leandre|November 5, 2017|
Tournament favorites South Korea successfully defended their title at the 2017 Overwatch World Cup earlier today after comfortably defeating Canada 4-1. Appearing a little shaky after losing two maps en route to the finals – one each to USA and France – despite their aim of not dropping a map throughout this World Cup campaign, the Koreans showed the world that they are still heads and shoulders above everyone else even when not on their best day.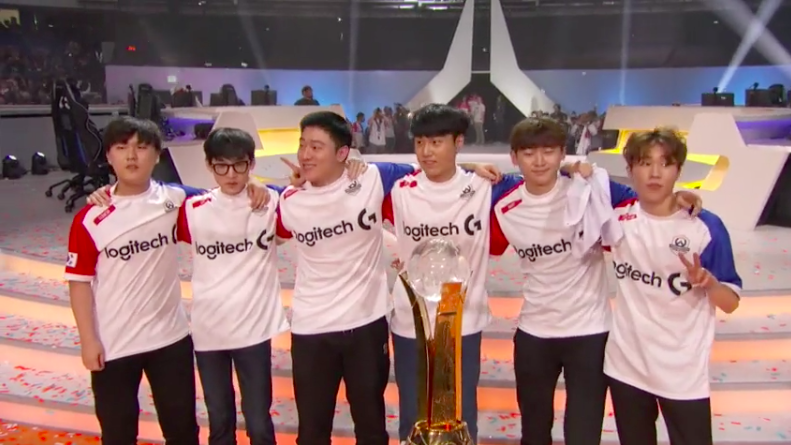 Surefour & Agilities huffed and puffed to push the Koreans as far as they could but Ryujehong & Co were clearly on another level. Canada started strong before losing on Oasis and King's Row to trail the Koreans 0-2 early on. Then both teams head to what appears to be the Koreans' Archilles Heel in the tournament so far, Hanamura. While Flow3r shone on Hanamura with his superb Widowmaker plays, the map hasn't been kind to the Koreans this World Cup, having been dragged to a stalemate against the United States in the Quarter-Finals and losing it to France in the Semis. Canada's gamble with the map pick almost paid through as they pushed the Koreans to the brink before losing the map on extra-time to trail 0-3 overall. The resilient Canadians made a brief comeback on Junkertown with a morale boosting win to put the South Korean team on alert of a possible Canucks comeback.
On their turn to pick the next map, the Koreans went with Numbani and they stomped their authority on the Canadians as they stopped the payload from even reaching the second turn on defense. On the reverse, the highly coordinated Koreans dispelled any doubt of a Canadian comeback with an emphatic push of the payload to beat the marker and win the series 4-1 and with that title of the 2017 Overwatch World Cup Champions.
While the win says a lot about Korea's domination in the Overwatch circuit, the fact that they dropped three maps and was dragged into tight situations en route to winning the tourney shows that the gulf between east and west is definitely closing in. On the spectators' standpoint, it is good news heading into the Overwatch League which kicks off in January.
Earlier in the day, Sweden recovered from going 0-1 down to defeat France 4-2 in the third-placement match. Both losing semi-finalists had little to play but it didn't deter them from giving out a good show for the fans at BlizzCon.
All eight teams who made it to the 2017 Overwatch World Cup stages receive $9,000 appearance reward and each player featured in the tournament receive $1,500 each.
---
Related