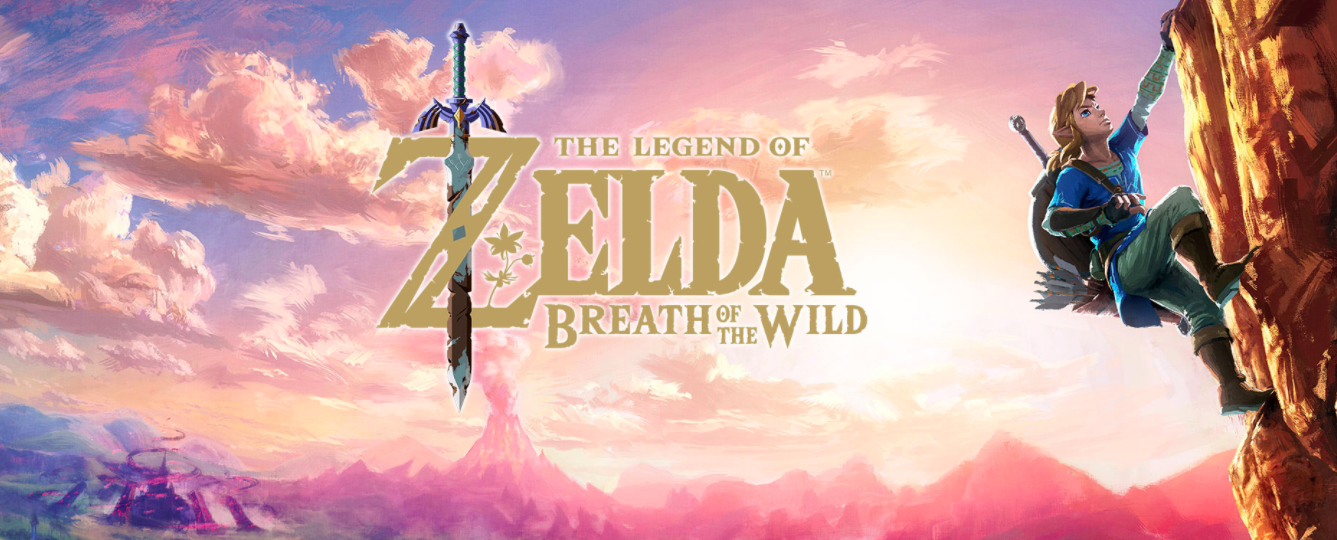 by in
We somehow managed to corral several prominent names in the Southeast Asian video games media scene to talk about their favorite video game titles of 2017. Persona 5? Nier? Breath of the Wild? Here's what each and one of them had to say when asked – what's their 2017 Game of the Year? Also we included our own pick at the end of it all.
---
My GOTY is Horizon Zero Dawn. It is the best open world game on the PS4 and no one saw it coming. Excellent combination of combat mechanics, storytelling, world building and visuals makes it my GOTY. Even this Ubisoft shill recognize excellence and wont GOTY Origins pal! - Effi Saharudin – @1obefiend; Head of Content at @Amanz  @MyAksiz  
Persona 5 is my 2017 GOTY. Its not afraid to explore controversial social issues like sexual harassment and its fallout as well as political corruption and victims of plagiarism. The art style perfectly evokes its theme of youthful rebellion with its radically unique and intricate designs. Add the addicting fusion turn-based JRPG and dating/life sim gameplay, you won't even realise you're a 100 hours in rolling with the Phantom Thieves. – Alleef Ashaari – @comicslord; video games & comics enthusiast, games writer & reviewer for Kakuchopurei.com 
Horizon Zero Dawn – Guerrilla Games created a compelling, interesting open world that's fun to explore with sound game mechanics. Couple in an interesting story, topnotch audio-video work, and you've got a winner. – Alex Co – @excaliburps; EIC of @MPFirst, GM of @PixelEnemy! Former EIC of @PSLifeStyle 
Nier Automata – Few games, if any, not only touch on the concept of humanity, but also put in a kickass combat system mixed in with some hacking and shmup action to boot. The fact that NieR Automata succeeds in mixing all of this is a testament to Platinum Games' uncompromising vision and action game knowhow, led by the zany director Yoko "Moonface" Taro. And yeah, you will get the feels for 9S, A2, Pascal, and 2B once their stories are wrapped up. – Jon Leo Toyad – @MrToffee; Former Head of Content for @spout360 & Ex-Gamespot Asia Editor, Co-host of @lastkingpodcast 
Horizon Zero Dawn – First exploration RPG that makes sense on the PS4. Great art, good story, good main character. Cool game mechanic and also good twists in the story. – Sharil Abdul Rahman – @memeranglaut ; Former Editor of Chip & Stuff Magazines (Malaysia) and written for various tech outlets in Malaysia 
Persona 5 is the epitome of a well made game from an experienced team of developers. Sure, it isn't pushing new boundaries or take big risks, but it does everything I expect a proper JRPG would do and it does so with style. At a time where publishers want to make us pay more than we should with loot boxes and games-as-a-service initiatives, Persona 5 reminds me what a good old single-player video game should be: everything is great right out of the box.- Amirul Ashraf – @meckronos ; Writer, @GamerMalayaMy & Gamermatters.com  
Persona 5. Visually is so unique with great UI design and impressive soundtrack.  Storywise, epic JRPG aspect as well as great character progression. I love how they take on current world issues like corruption, families issue, affair, etc and weave it into the game. Dungeon exploring is so much fun with several good puzzle solving. There are many contents with great replaybility. A great start to anyone who want to try JRPG. – Najmi Abd Rahman – @najmi; Games writer at @myaksiz  & YouTuber and Founder of The Kampung Nerd  
The Legend of Zelda: Breath of the Wild is our 2017 Game of the Year. While not a huge fanboy of the Zelda franchise, BotW blew us away. The sheer size of it, the gameplay mechanics, the amount of things you get to do in the game and various ways the devs allow players to muck about puts the title ahead of other notable entries in our books. Dare we say that the Switch is worth buying just for the experience of playing BotW itself! – Kenn Leandre – @kennleandre ; Founder, Editor-in-Chief of Kakuchopurei.com ; former IGN SEA Editor-in-Chief 
---
The folks above are prominent names and personal friends of ours here at Kakuchopurei.com. Each and every one of them are experienced in the video games and tech media industry. In short, they know their stuff. Do you agree with the games mentioned above or do you have your own 2017 Game of the Year pick? Tell us in the comments section below!