By Kenn Leandre|January 26, 2018|
London Spitfire's DPS, Junyoung "Profit" Park  has been fined $1,000 by the Overwatch League after getting caught flipping the bird at the camera during his team's match against San Francisco Shock. As he prepared after being subbed in, he playfully flipped the middle finger to the camera – albeit intentionally to his team's audio guy while totally unaware it's being streamed to the viewers.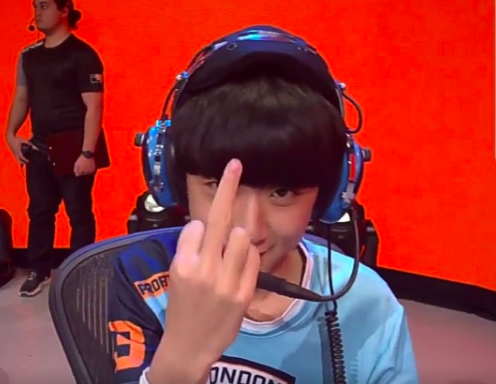 Malicious or not, he was caught on camera and has been rightfully fined. Founder and CEO of Cloud9 and London Spitfire, Jack Etienne has taken to Twitter to comment on the fine and his organization's stand.
Profit also took it to Twitter to comment on it, and apologize for his conduct: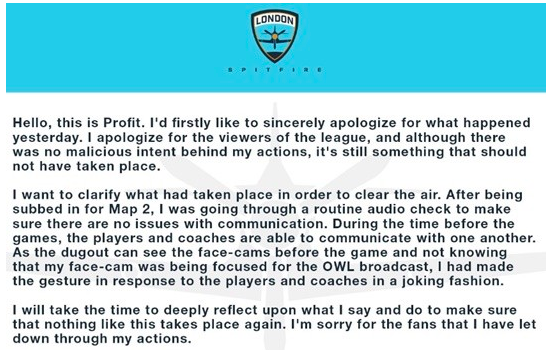 Meanwhile, resident bad-boy – Dallas Fuel's Felix 'xQc' Lengyel was on it again, commenting on Profit's apology with the following tweet:
No stranger to bans and fines, Lengyel is pretty much the expert on breaking codes of conduct but it's quite off seeing him openly throwing fellow players under the bus, while totally realizing that such situation could have befallen on anyone including himself. Having been banned for the rest of the season following his homophobic slur aimed at Houston Outlaws' Muma, he's better off training and keeping his attitude in check rather than lording over others.
---