(Update: Now comes with the Utada Hikaru KH III theme "Don't Think Twice")
Square Enix and Disney just launched a new Kingdom Hearts III trailer during their D23 Expo Japan 2018 showcase to still remind us that it's coming out in 2018. If you're a Pixar fan, you're going to love it.
Here you go.
All done watching it? Good.  OH WAIT WHAT'S THIS? A NEW UTADA HIKARU THEME SONG?!!?
Okay, now we're done. Just some key notes:
-I'm loving all these cool new fusion powers Sora is wielding in these trailers. Using the Monsters Inc. doors as weapons and yo-yo claws? Hot damn!
-I never thought you could make Goofy any scarier. Welp, the devs sure did a good job with his Monsters Inc. form.
We're not the only ones either (via Kotaku):
https://twitter.com/GriffLeer/status/962400189066735617
-Finn & Rapunzel from Tangled look like kickass NPCs.
-It's really weird to hear Sully, Mike, Woody, Buzz Lightyear, and company speaking in Japanese. Unique, but weird.
-That masked guy at the end of the trailer could be Terra, because that Keyblade he's holding looks like the Chaos Ripper from Birth By Sleep. Terra's the only one who uses that Keyblade.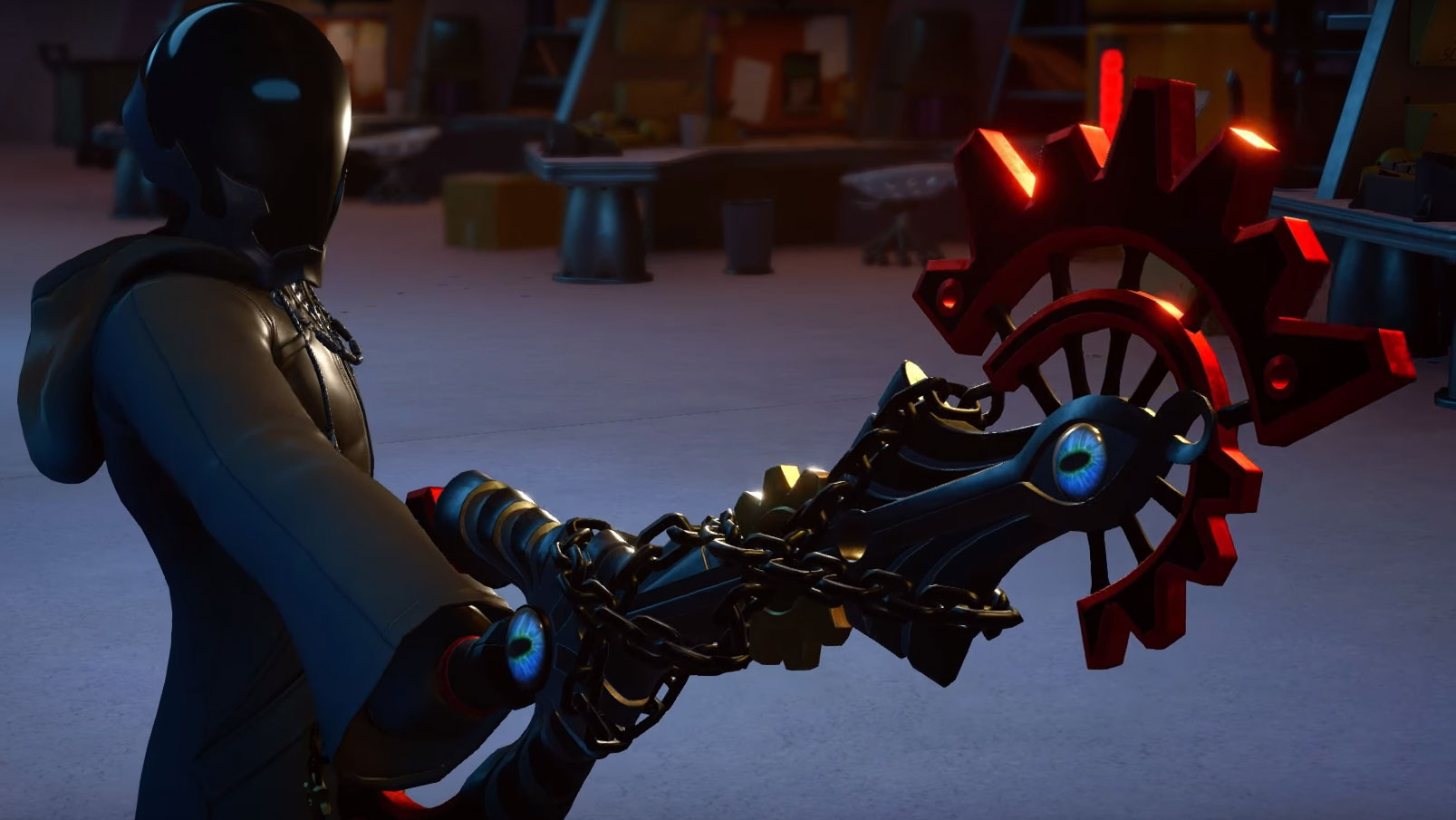 2018 can't come soon enough. We need this game stat! Even with its bonkers plot.