London Spitfire defied the odds, showed incredible grit and pulled off a remarkable reverse-sweep to win the Grand Finals of Stage 1 in the Overwatch League by defeating New York Excelsior 3-2. Playing their 14th map of the day entering the final map on Dorado, Spitfire earlier played two top ranked teams within the span of 10 hours in the form of NYXL and Houston Outlaws and no one gave them much of a chance heading into the finals.
After defeating Houston Outlaws 3-1 in the 2nd/3rd playoff game, London Spitfire head into their third match of the day almost immediately, aiming for revenge for their earlier loss as well having an eye on the US$100,000 prize money. It was indeed a questionable schedule, seeing championship teams forced to play back-to-back matches and hopefully such scenario does not repeat itself again this season.

Probably due to fatigue, the Spitfire looked disjointed and less coordinated compared to their rivals at the start as they lose Map 1 on Junkertown. The combination of Pine and Libero outplayed Profit and the highly impressive Birdring to open the series 1-0. However situation went from bad to worse for Spitfire on Map 2 as the confident Excelsior carried on their momentum to win back-to-back maps on Oasis to go 2-0 up. Undeterred, London pulled off an epic defense on Horizon Lunar Colony as their DPS pair lit up the killfeed to start their comeback. Score moved to 2-1 and we had a game in our hands.
A strong hold on Numbani Point A tied the score 2-2 before Spitfire showed everyone that they are made of sterner stuff, while also consigning the players of NYXL, who were infamous for choking when it mattered when playing under the old LW Blue banner, another playoff loss with an epic performance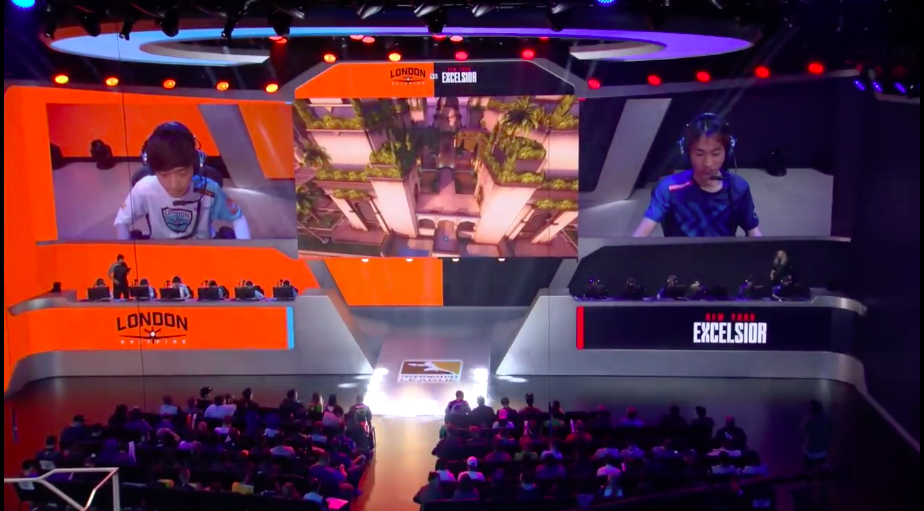 Stage 2 of the Overwatch League season starts February 22nd and we are in for a treat as Stage 1 Week 5 matches will be reversed which will see another huge Spitfire vs Excelsior showdown. Other matches include:
All times are according to Malaysia local time. Stay tuned to Kakuchopurei.com as we bring you the analysis of Stage 1 of the Overwatch League's inaugural season.
---
Related