1. LONDON SPITFIRE – S1W4 vs Dynasty (4-0); Dragons (4-0). Season Record: 7-1
Last Week: 3 (UP 2)Â 
The former boys of GC Busan showed everyone that they've got the blueprint to dominate over the former Lunatic-Hai setup as they steamrolled over the season's favorites, Seoul Dynasty in Stage 1's biggest match to date. Definitely the top dogs at the moment and has pretty much secured their place in Stage 1 Title Match round. However, they do face a tough Week 5 ahead with Outlaws and NYXL patiently waiting.
2. New York Excelsior – S1W4 vs Dragons (4-0); Fuel (3-1) – Season Record 7-1
Last Week: 2 (Unchanged)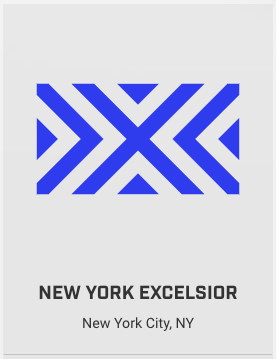 Delivered as expected, NYXL ensured they didn't slip during a week where their closest rivals – either Seoul and London – were guaranteed to lose a match. However, they have tendencies to drop sets in their matches, only notching two 4-0 games so far in Stage 1. By comparison, Outlaws so far have won four matches with the 4-0 scoreline, while Uprising, three. While a win is a win at the end of the day, they may rue these dropped sets come end of season considering how tightly contested the league has turned out to be in recent weeks. The match against Spitfire next week will decide who rest at the top of the league come end of Stage 1.
3. SEOUL DYNASTY – S1W4 vs Spitfire (0-4); Outlaws (3-2). Season Record: 6-2
Last Week: 1 (Down 2)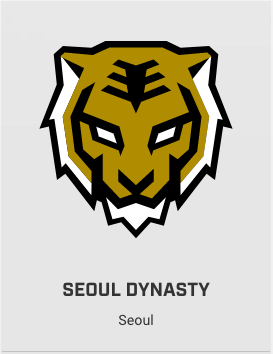 Pipped by Excelsior and totally swept aside by Spitfire, many believe that the Dynasty are finally figured out. While NYXL pose a more formidable DPS lineup, the London Spitfire crew are definitely Dynasty's boogey team; again haunting them with a clean sweep. The former boys Lunatic-Hai now have lost three games in a row to the former crew of GC Busan which dates back to APEX Season 4. Outlaws pushed Dynasty to the edge but their overall quality was the deciding factor at the end. Ryujehong's absence in their loss to Spitfire was apparently for tactical reasons and this team looked much more solid with their captain within the mix. But honestly, we feel there's a bigger picture at play here, as Dynasty are already looking at Stage 1's title matches which in theory, should pit them again against NYXL and Spitfire. Dynasty close their Stage 1 with highly winnable matches against Valiant and Shock.
4. Boston Uprising – S1W4 vs Gladiators (4-0); Valiant (4-0). Season Record: 5-3
Last Week 7 (UP 3)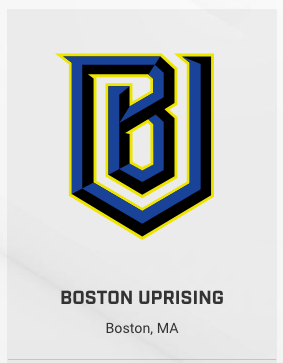 Definitely on the rise, the Uprising did an impressive, double 4-0 against Los Angeles teams in Week 4 and is by far the surprise team of the season. This is no longer a team that should be taken lightly and Dreamkazper is easily one of the top DPS players in the league at the moment. They face Fusion and Outlaws in Week 5 – both matches that would decide which team deserve the title of 'The Best in the West' for Stage 1.
5. Houston Outlaws – S1W4 vs Shock (3-1); Dynasty (2-3). Season Record: 5-3
Last Week: 6 (UP 1)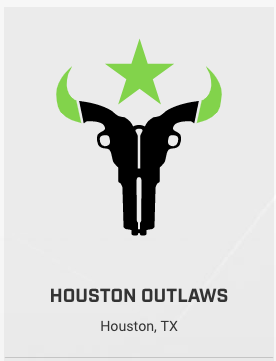 Not only did the Outlaws' streak of consecutive 4-0 wins came to an end during their win over the Shock, they missed out on a golden opportunity to pile more misery onto the vulnerable Seoul Dynasty while at the same time grab an important win to secure third place in the standings. While many assumed the match was a close affair considering it went to a tie-breaker map, only two Outlaws players had a positive KDR vs Dynasty and were totally outmatched in every category (as per Winston's Lab).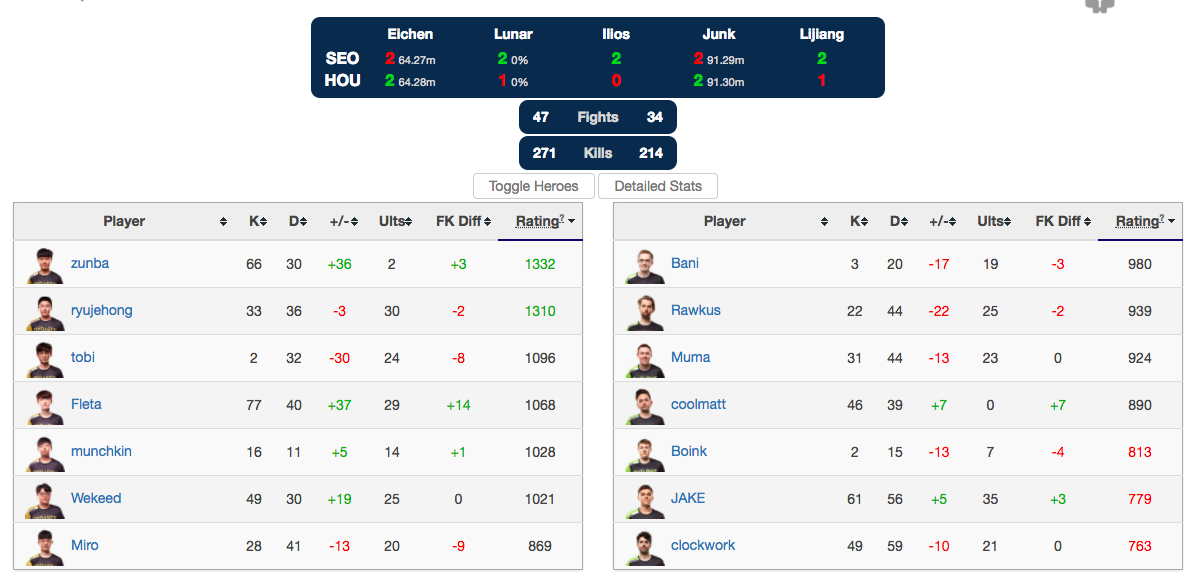 Their loss to the Dynasty pretty much closed any chance of them making it to the Title Match weekend as they next face Spitfire and Uprising – two really hard matches in Week 5 and we don't see them coming out victorious in any of these two matches.
6. Los Angeles Valiant – S1W4 vs Fusion (4-0); Uprising (0-4). Season Record: 5-3
Last Week: 4 (Down 2)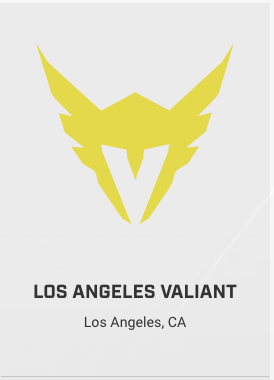 While their loss to the Uprising may came off as a shock to some, we sort of saw it coming as the team started to look very predictable during the weeks leading to it. The over-reliance on Soon and Agilities to carry the team was severely punished in their match against the Uprising and they now face an uphill battle vs Dynasty who appear to have regained stability after back-to-back losses against NYXL and Spitfire. A loss to Seoul is expected; so is a win against the Dragons in Week 5 which cements their spot in the middle of the pack.
7. Philadelphia Fusion – S1W4 vs Valiant (0-4); Fuel (4-0). Season Record: 5-3
Last Week: 6 (Down 1)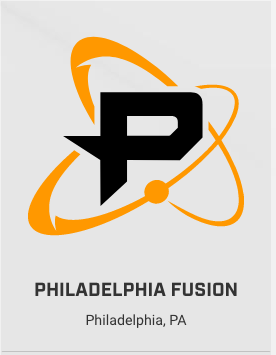 They bounced back from their loss to Valiant with an empathic 4-0 win over the Fuel but that wasn't enough to stop them from sliding in the Power Rankings this week. However, they do possess enough talent in the team to keep them poking into the Top-6 now and then and would require some significant personnel buffs during the break to help them remain amongst the top-6 in the league.
8. Los Angeles Gladiators – S1W4 vs Mayhem (3-1); Uprising (0-4). Season Record: 3-5
Last Week: 8 (Unchanged)
At present, it would require huge, as in YUUUUUUGE upsets at either ends of the table to dislodge the Gladiators from this position. Only combinations of spectacular meltdown of the teams above them, turn of fortunes for teams below them coupled with Gladiators pulling off unexpected results will see them move from this position which we feel perfectly reflect this team's relative position in the league.
9. San Francisco Shock – S1W4 vs Outlaws (1-3); Mayhem (4-0). Season Record: 3-5
Last Week: 10 (Up 1)
They are playing well despite their losses and fans can expect massive improvements from the team once Super and Sinatraa joins. Yes. We kept reminding of their absence every week – but how could we not – this is a team that was built with these two players in mind. While Babybay and Danteh are competent in their positions for the timebeing, Sinatraa and Super would improve the team by several notches, sending them at least a couple spots up. Although they expectedly won 4-0 over the Mayhem, breaking the Outlaws' 18-map winning streak was easily their highlight of the week. They have a great chance of climbing up the league and Power Rankings next week as they face the Gladiators.
10. Dallas Fuel – S1W4 vs Fusion (0-4); Excelsior (1-3). Season Record: 1-7
Last Week: 9 (Down 1)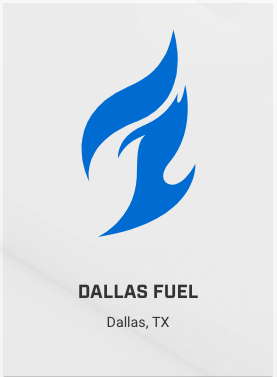 Since their 3-0 win over the Shock in Week 3, the Dallas Fuel has gone on a 3-10 map record over three games, including a tie-breaker 2-3 loss to the Uprising. While the recruitment of French DPS player Dylan "aKm" Bignet significantly raise the team's overall skill ceiling, we feel that they are still lacking in areas that matter most in this meta; Support and Tanks.
Chipshajen is more of a Mercy main and with her recent nerf coming into effect in Stage 2, it would be mental for him to stick with her. In Custa, Fuel have one of the best Moira players in the league but the current roster doesn't seem capable of pulling off the quad-Tank strategy which has been gaining popularity in recent weeks. Cocco looked like a B-tier tank player once he isn't on Reinhardt while Taimou's Roadhog tends to be outgunned early in most team fights due to lack of support up front. Seagull is more of a flex DPS while Mickie's D.va plays are several metas behind everyone else. And let's not start with xQc. Who knows when he'll be banned next. Fuel would be wise to use the remaining matches to experiment with new strats rather than grinding for a win using approaches which are clearly ineffective.
11. Florida Mayhem – S1W4 vs Gladiators (1-3); Uprising (0-4). Season Record: 1-7
Last Week 11 (Unchanged)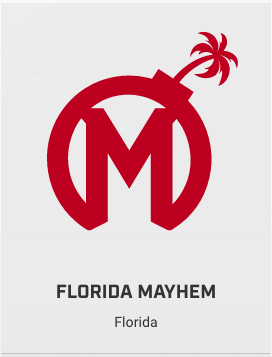 The Mayhem sits in a position we expected of them since the start of the season. Uninspiring and unimaginative. The addition of Zappis come Stage 2 should add a semblance of variety to the team but I wouldn't rely on them to produce any shocks throughout the season, save for their creative team entrances.
12. Shanghai Dragons – S1W4 vs Excelsior (0-4); Spitfire (0-4). Season Record: 0-8
Last Week 12 (Unchanged)
Definitely more stable as the weeks go by but still, the weakest team of the lot by a considerable distance. Expect them to occupy this slot for the majority of the season.
---
Summary:Â 
Biggest Mover: Boston Uprising (Up 3)
Biggest Improvement: Boston Uprising (Up 3)
Should Be Higher By End of Next Week: Houston Outlaws, San Francisco Shock
They Are That High? I'm Expecting them to Drop Next Week: Boston Uprising
Let's agree to disagree aye? I'm pretty sure you have your own Power Rankings in your mind and I'm expecting them to be a tad different that what we presented above. Tell us how you'd rank the teams in the comments section below.
Related