By Kenn Leandre|February 4, 2018|
Ubisoft just released the latest story trailer for their upcoming open world action game, Far Cry 5 which focuses on the main antagonist, Eden's Gate leader Joseph Seed. Drive combine harvesters, RPG helicopters and send your attack bear to tear the enemies apart (eh!?) as you fight on the side of the resistance, trying their very best to deny the cult from taking over your land.
[youtube https://www.youtube.com/watch?v=wVbwQ_I5QA0&w=560&h=315]
Far Cry 5 drops March 27th 2018 on the PlayStation 4, Xbox One, Microsoft Windows. Late last week, it was revealed that the season passes that comes with the game will take players to over the top settings including Vietnam, Mars and even battle out against zombies. As a bonus, those who purchase the Season Pass will also receive a full copy of Far Cry 3 along with it. How's that for value?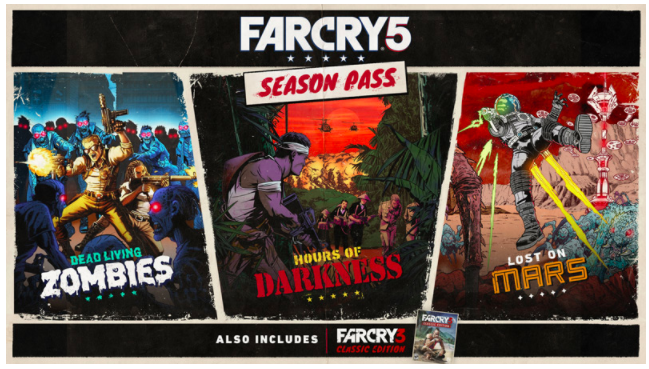 ---
Related