By Kenn Leandre|April 21, 2018|
Malaysian-based custom gaming machine makers, ILLEGEAR is back with the updated versions of their Raven line with the introduction of 2018 models which runs on 8th generation Intel Core i5 and i7 6-core processors. In addition to that, the premium model RAVEN Elite which comes with extra bells and whitsles is also available. 
 [youtube https://www.youtube.com/watch?v=Ym_pxS2F_yw&w=560&h=315]
Marketed as the mid-range amongst their ever-growing product range, the new RAVEN is available in either Intel i5-8300H or i7-8750H 6-core processors. These 2018 models come with Sound Blaster Cinema 5, new Intel 9560 Wireless-AC and Bluetooth 5.0 card and an improved mechanical keyboard v2 by GENESWITCH.
Retail price start from RM4,199 for the i5-8300H, GTX1050 4GB or RM4,498 for its  GTX1050Ti 4GB variant. Need more juice? Then the new Raven powered by the i7-8750H with GTX1050 4GB retails for RM4,598 or RM4,897 for its GTX1050Ti 4GB variant.
All models from the 2018 Raven range come with with GENESWITCH Mechanical Keyboard, 8GB DDR4, 120GB M.2 SSD, 1TB 7200, Intel 9560, Windows 10.
Those with extra cash in hand and are searching for something that packs more punch might want to consider the premium version, the RAVEN Elite which comes with Intel i7-8750H 6-core processor, GTX1060 6GB, anodized aluminium chassis, Sound Blaster Cinema 5, Intel 9560 Wireless-AC and a GENESWITCH mechanical keyboard. The Elite comes in two price points, each with different display options - RM6,399 for 4K UHD sRGB 100% Display and RM6,598 for 144Hz Full HD sRGB 100% IPS Display.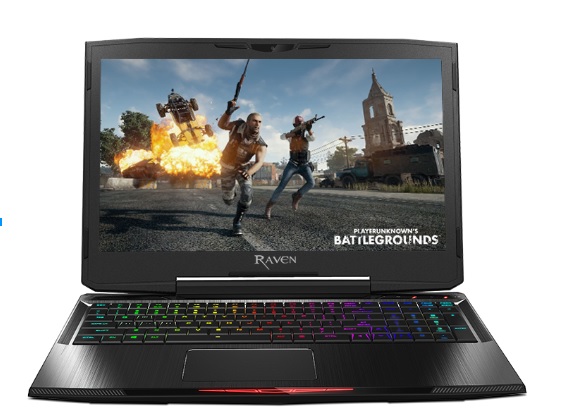 Storage for both models, RAVEN and RAVEN Elite are expandable up to 4TB with 2x M.2 PCIe SSD slots and 1x 2.5" SATA slot and are able to accommodate a maximum RAM capacity of 32GB at 2400MHz/2666MHz. 
While there are tons of gaming laptop brands out there, ILLEGEAR machines stands out for being customisable to tailor your needs – both gaming and the wallet. Customisation starts with a base model and you are able to pick and choose from a range of configurations on their website. If you are going to pay a small fortune for your gaming laptop, might as well go for something you had a hand in building, right? For more info, you can head over to their official website here.  or visit their walk-in showroom in Petaling Jaya.
---
Related