While the big talk these past few days has been about Epic Games' decision to not list Fortnite on the Google Play Store, we feel the more important news is whether and when will your Android device be able to run the game as well as the (potentially) gross misconduct and mistreatment of the mobile gaming scene by Epic Games and Samsung.
Word has it that the game's launch was delayed because Samsung and Epic Games plans to launch the battle royale game at the Samsung Galaxy Note 9 unveiling on August 9th. How true is this? We sincerely hope it's just a rumour but since the folks at XDA are reporting on it, we tend to take this news seriously.
In hindsight, we doubt Google would have allowed this Samsung-exclusive treatment if the game is downloadable via Google Play so say all you want, Epic Games. We know what you're onto.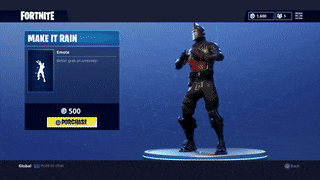 To add salt to injury, all rumours point towards Fortnite Mobile on Android launching as a Samsung Galaxy Note 9 exclusive for at least thirty days, and worse, a Samsung Galaxy exclusive for up to an additional three months.
All rumours point towards Fortnite Mobile on Android launching as a Samsung Galaxy Note 9 exclusive for at least 30 days
This exclusive deal will see Samsung Galaxy owners get a huge leg-up over everyone else and as for Samsung, a monopoly of the Fortnite Mobile scene over every other Android hardware makers.
And as planned, once this period is over, Epic Games will allow supported devices to download and install the game from their website. 
[youtube https://www.youtube.com/watch?v=iyYzfMOUvZU&w=560&h=315]
OK, enough talk about that. Before we go to the nitty-gritty of things, here is the initial list of supported Android mobile phones for Fortnite Mobile on Android released not long ago.
Google Pixel 
Google Pixel 2
Google Pixel 2 XL
Huawei
Huawei Mate 10
Huawei Mate 10 Lite
Huawei Mate 10 Pro
Huawei P10
Huawei P10 Plus
Huawei P10 Lite
Huawei P9
Huawei P9 Lite
Huawei P8 Lite (2017)
LG
Motorola
Motorola Moto E4 Plus
Motorola Moto G5
Motorola Moto G5 Plus
Motorola Moto G5s
Motorola Moto Z2 Play
Nokia
Razer
Samsung
Samsung Galaxy A5 (2017)
Samsung Galaxy A7 (2017)
Samsung Galaxy J7 Prime (2017)
Samsung Galaxy J7 Pro (2017)
Samsung Galaxy Note 8
Samsung Galaxy On7 (2016)
Samsung Galaxy S9
Samsung Galaxy S9+
Samsung Galaxy S7
Samsung Galaxy S7 edge
Samsung Galaxy S8
Samsung Galaxy S8+
Sony
Sony Xperia XA1
Sony Xperia XA1 Ultra
Sony Xperia XA1 Plus
Sony Xperia XZ
Sony Xperia XZs
Sony Xperia XZ1
The list above is based on data from Epic Games' own website but the good folks at XDA went a step further and have found the minimum requirements that an Android device must meet to play Fortnite Mobile on Android. So if your phone is not on that list, you can cross-check your device's spec sheet against the minimum requirements required to run Fortnite Mobile on Android here:
OS:Â 64-bit Android 5.0 Lollipop or higher
RAM:Â 3GB or higher
GPU Type:Â Adreno 530 or higher, Mali-G71 MP20, Mali-G72 MP12 or higher
Seems that the game prioritizes GPU power over the CPU. Based on these GPU requirements, most older, unlisted devices like the Google Pixel, OnePlus 3, OnePlus 3T, and equivalent devices should be able to run Fortnite Mobile as well.
Considering the likes of Google Pixel and OnePlus 3 are over two years old, any high to mid-ranged phones released in 2017 should be adequate to run Fortnite Mobile on Android.
---