Our awards week is still a thing; now we're down to Day 3. Catch up on the past awards below:
We've dedicated this day to the newcomers, the puzzlers, and the indie games. And maybe even the tender moments and memorable heroes/heroines we've all played with and against. Also, we sorted out the best animals and best dongs in that one Assassin's Creed game.
As usual, scroll through the pics and stills of 2004's Malaysian-made indie romance drama darling Sepet to see the winners.
Best Puzzle Game
Tetris Effect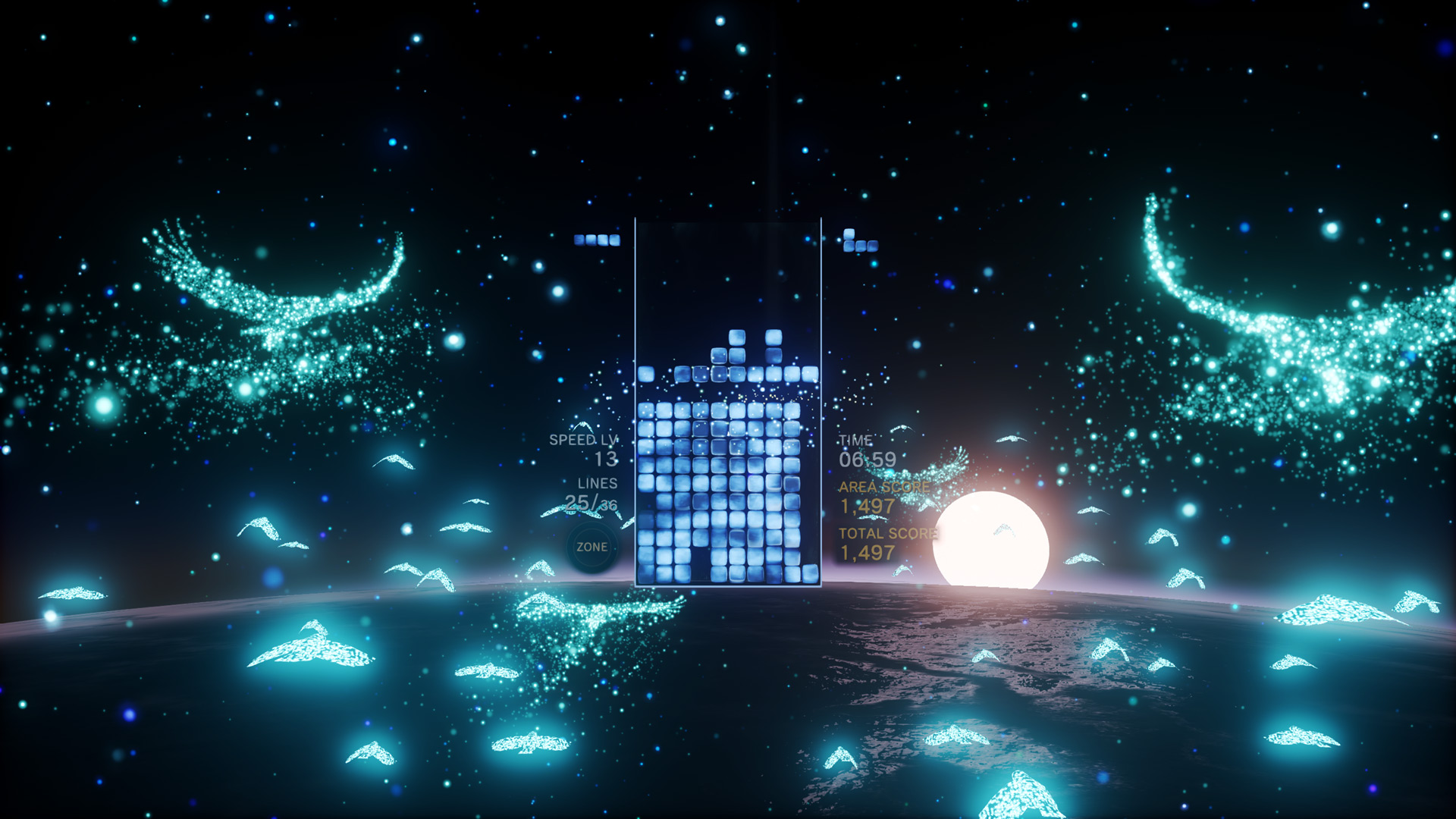 How the heck does one make Tetris more engaging? The core game is already perfect to begin with; it's aged pretty well over the past 30 years.
Simple: get the team who made Rez to do it. Somehow or other, Tetsuya Mizuguchi and Enhance Inc. blends the Alexei Pajitnov-made game with the duo's unique visual and audio stylings to create this year's hands-down best puzzle game. Journey mode takes you on a trip through 27 levels of pure aural and visual bliss. You will believe that random geometry can transition well to flying windmills and flying whales, as well as put you in a zen-like state of tetriminos-clearing.
Furthermore, the game's VR mode gives people a reason to invest more than a $1,000 on a VR headset: the stuff that happens when you clear wave upon wave of tetriminos and see what unfolds is just accentuated and made so much better in VR. And that's not even using additional substances of questionable origin to further amp up the jam.
Seriously though, don't do drugs. But do Tetris Effect. Nice and slow. Preferably with VR. We do hope this game breaks out of its PS4 exclusivity so that other platforms can experience this acid trip.
Runners-Up: Donut County, Sushi Striker.
Best Indie Game
Dead Cells
There are WAY too many indie titles this year to keep track of; not that it's a bad thing. Just take a peek at our runners-up for this category. All of them deserve the spotlight here because they're well-made within their tech confines (Return Of The Obra Dinn), they worked in their message into the game well (Celeste), and they're just fun retro throwbacks (The Messenger).
Or in some cases, they're adventure games that's awe-inspiring and charming like Wandersong. Gotta love a game where a bard tries to save the world in a non-violent way.
With all of that out of the way, here's our main pick: Dead Cells. This badass of a game get our top pick because it combines what we love about tough 2D games and make us work for our victories and endings. The way it moves, it feels, it sounds, and it looks also helped exponentially.
Playing through the randomised stages and uncovering new and tougher pathways over and over? Pure invigoration, especially if you factor in the best damn controls for a 2D action game. Best of all, Dead Cells nails that "one more playthrough" replayability factor that many games lack.
You feel like the deaths you experience in this game matter because they teach you not to be complacent and always be on your toes while also working with what you got. Your gear is randomized, but your permanent skills and overall stage branches aren't. It's your choice on whether you want to take the easy way or the more complex-but-loot-filled way.
Dead Cells is both a case study in how to make people get good at games without requiring a huge triple-A studio budget to do so.
Runners-Up: Celeste, Wandersong, Dandara, Return of the Obra Dinn, The Iconoclast.
Best Debut
Atreus (God of War)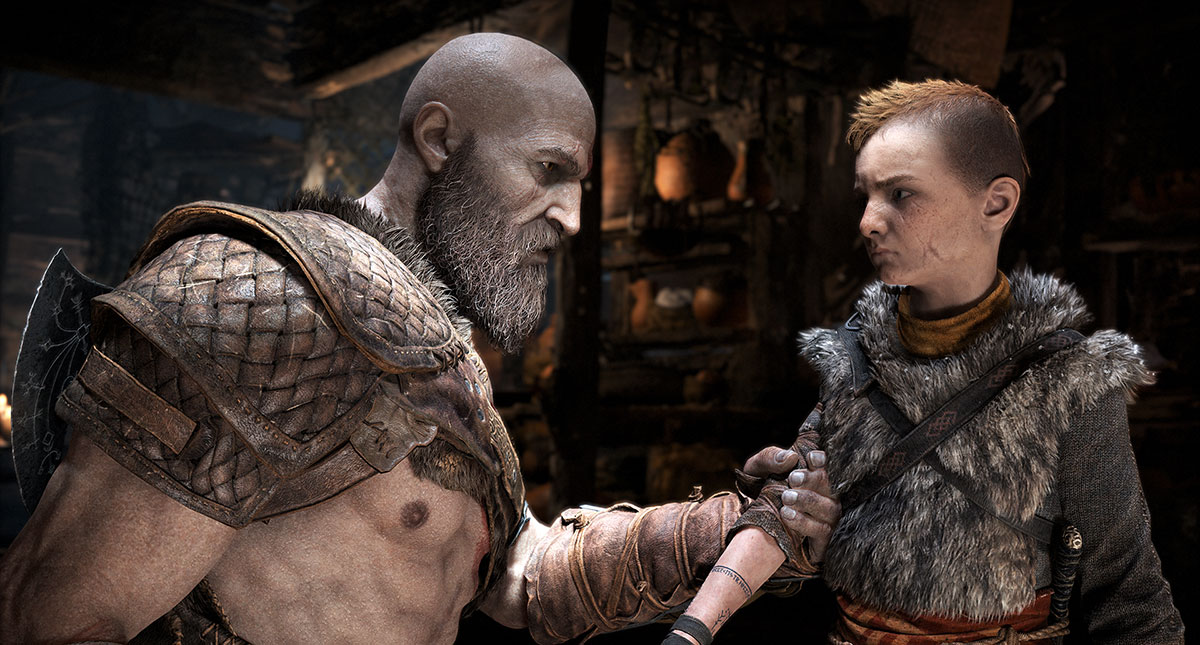 This year's offerings of new heroes, heroines, and villains are plentiful, but there can only be one here. And our pick is the boy wonder Atreus.
Sure, the whiny behaviour comes with the age, but play through the 30+ hours of the game and that'll phase out. You'll also see why he's essential to making this God of War game a much more enriching experience.
He's not a liability, not by a long shot. He's your voice of reason when you, playing Kratos, just solves problems by bulldozing through them. Once you get enough skill points, you can power him up so that he can stun baddies for you, shoot down enemies you launch up in the air, and even grapple some of them for you to headshot them with your axe.
Best of all, he helps trigger the best moment of God of War. You know the one.
The payoff at the end where both of them work in tandem against all odds completes their character arc. Truth be told, God of War would not have been one of the landmark games of 2018 were it not for this spunky kid.
Runners-Up: Arthur Morgan (RDR2), Joseph Seed (FarCry 5), B.K (Donut County), Madeline (Celeste).
Best Animal
Cheeseburger (FarCry 5)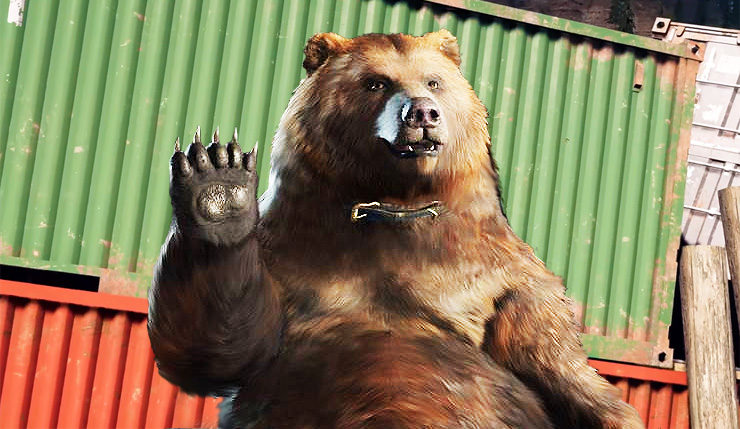 Look, bears need more representation in video games. So it's with dutiful honour that we get to award this loveable-if-chaotic giant mammal the "best animal" prize.
He's loveable, the stage where you unlock him comes equipped with a banjo solo soundtrack, and he's perfect for your outpost-claiming non-stealth approaching needs. He's also a cuddly giant who needs no maintenance; he's a tough mother for enemies to take down too.
Runners-Up: Your Red Dead Redemption 2 horse, Phobos (AC Odyssey), Peaches (FarCry 5)
Best Gaming Surprise
Dragalia Lost
When we heard that the Shadowverse folks are teaming up with Nintendo for their take on the mobile action RPG formula White Cat Project is famous for, we weren't too sure how it would pan out. While Nintendo did good with their Super Mario Run and Fire Emblem Heroes fare on iOS and Android, you had to keep in mind that these were established brands from years past. And unless Nintendo is willing to take the South Korean "skimpy female hero" route with not much going for it, their new series may not take off.
And guess what? Dragalia Lost kinda did take said route (see Halloween Elisanne among others), but it also brought in a few other polished additions to make other mobile games of that same ilk take notice. Catchy pop music in and out of battle? Check. Fun action RPG action with smooth controls and dragon-morphing mechanics? Check.
A well-localized shonen-esque story about a deposed prince forming his own kingdom with ragtag paladins, elves, and dragons? Check. A super-generous rewards system that, surprise surprise, makes fans of the game pay money out of goodwill instead of obligation thanks to a bombardments of ads? Check.
Fate: GO, Honkai Impact, Seven Knight, and all you other mobile games? Try adding a catchy jingle to your game so that people won't dismiss you as yet another phone game cashgrab. Because right now, Dragalia Lost is our surprise addiction of 2018.
Runners-Up: Err….
Best Assassin's Creed Odyssey Penis
This One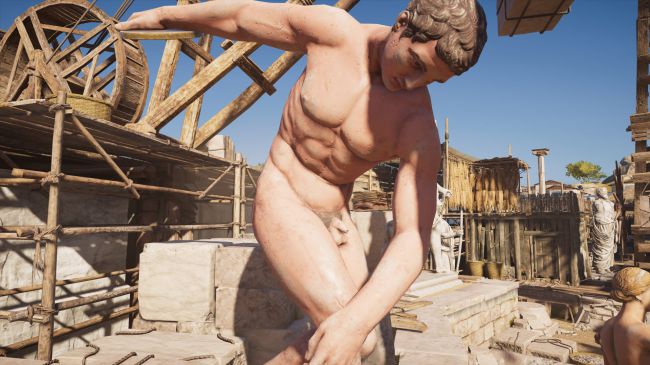 Ask any casanova and they'll say it's not just the size, it's how you use it. And the guy who made this naked man statue knows it. What it lacks in ginormous proportions, it makes it up with style and respect for the male appendage.
Runners-Up: Zeus' other lightning bolt statue, Poseidon's "trident" statue.
Best Story
Red Dead Redemption 2
From start to finish, RDR2's story grips you. It's basically a tale of a bandit group that's trying to run away from the changing times, and failing miserably at it.
True, the tale stumbles at the 5th chapter (protip: save on a separate slot when you're about to rob a bank in the big city), but at least it goes back on course and wraps it up with an epilogue that's a quarter-length of the entire game. Lovely stuff, that.
Rockstar couldn't have told its decadent tale without the details, pacing, and stellar writing, as well as its highly-lavished backdrop of 1899. Yes, the actual game is mostly compromised for this to happen, but at least we gave a damn about the game's wild beginning all the way to its tragic yet logical end.
Runners-Up: Wandersong, God of War, Life is Strange 2.
Hottest Mess
Bethesda & Fallout 76
So what is the "hottest mess" award? Simple; it's the piece of news that highlights the incompetence of a particular company that's so spectacular, it's akin to watching a train wreck from afar. In this instance, points go to Bethesda: the gift that truly keeps on giving.
It's bad enough the game is already a trainwreck with its not-so-hot gameplay and online disconnections that should have been fixed since the beta was announced. At the end of the day, no one asked for an online multiplayer Fallout game with a barebones plot.
What sealed the deal was the plethora of marketing and PR f***ups that happened since launch. Pre-order bag material kerfuffles, Reddit downvotes, people somehow getting credit card details because of a mess-up in customer service: we do hope they can pull through this. For their sake, they better, because right now people are pretty worried about their upcoming RPGs like the next Skyrim and Starfield.
Probably the biggest slap to the face to Bethesda is original Fallout designers Tim Caine and Leonard Boyarsky announcing their new game Outer Worlds at the Video Game Awards, which happened a few weeks after Fallout 76's launch. The timing couldn't have been more serendipitous.
Runners-Up: Gamestart x Armageddon Mouse, Rockstar Games' crunch, Telltale Games saga.