By Syazwan Bahri|February 23, 2019|
From 27th February to 26th March, iconic LINE FRIENDS characters such as Brown & friends will be entering MapleStory SEA.
This limited-time event is open to all MapleStory SEA players with level 61 characters and will reward players with special rewards such as LINE FRIENDS stickers through participation.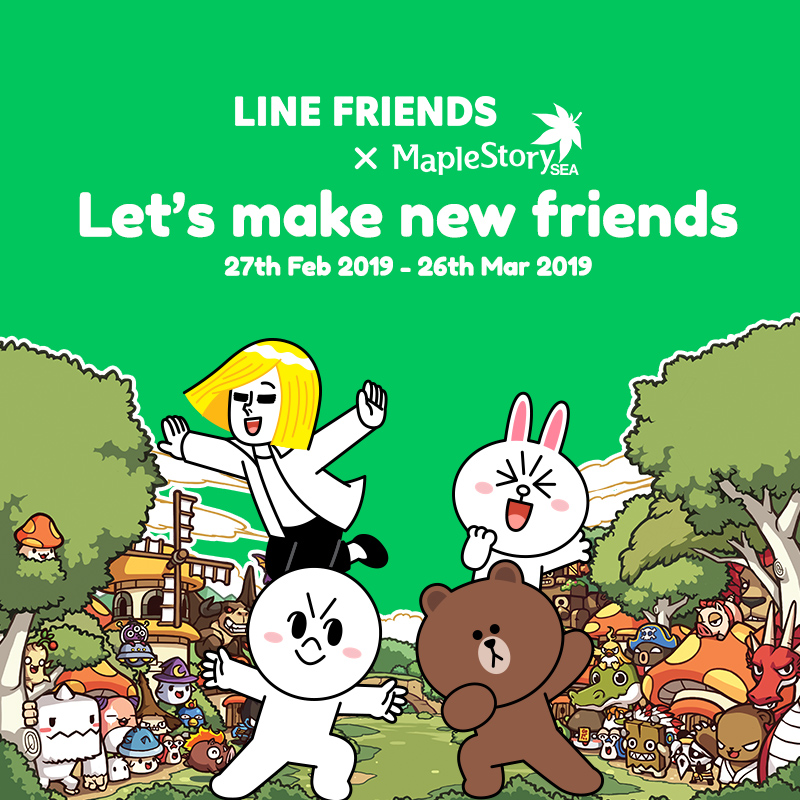 LINE FRIENDS gift boxes are also available throughout the event. These boxes randomly drop for players by defeating monsters within their level range. The gift boxes have a chance to drop one of the following:
LINE FRIENDS in-game items
MapleStorySEA in-game items and consumables
LINE FRIENDS coins can also be acquired as loot dropped by level-range monsters and could be used to exchange for unique items from the event shops such as the Rattling LINE FRIENDS truck mount or the Moon Scooter mount.
PlayPark Managing Director, Apol Dingolay said: "We are very excited about this event. It's important to continually inject fresh ideas to keep our community engaged so we hope our players will have fun. 2019 will be a big year for MapleStorySEA. This co-promotion with LINE FRIENDS is just the beginning."
Related