Apple recently announced its new subscription-based gaming service called Apple Arcade, which features a 100 new and exclusive games. While normally I would thumb my nose at such an announcement, I changed my tune after I saw a few names on the list.
Names like Will Wright and Hironobu Sakaguchi. This means that Apple is really going out of its way to get these influential and legacy designers to help pimp up the service as something worth using for gamers. The service will be available in over 150 countries for iOS, macOS, and tvOS devices. Basically, gaming will finally be viable on a Mac.
Here are my top-anticipated games from the service. Who knows if they'll turn out great or be dumpster fires though, but here's hoping for the former!
Shantae 5
Also out for PS4, PC, XBox One, and Switch. I'm pretty stoked that WayForward is doing a new Shantae game. No, I have no idea what's in store for this hair-whipping shape-shifting genie, but I'm sure it'll be well-animated and have a ton of great Metroidvania action-platforming.
Beyond a Steel Sky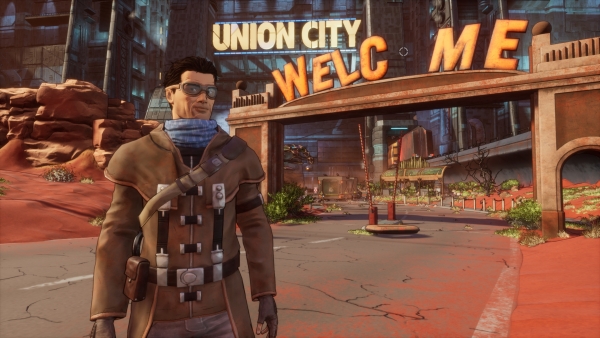 Developed by Revolution Software, this is the sequel to the 90s adventure game of the same name. You still navigate the confines of Union City in a cyberpunk setting, and you still solve puzzles and meet different characters to further the plot. Why wasn't this called "Beyond Another Steel Sky" or given a sequel-sounding moniker? Also out for PC and consoles.
Fantasian
Not to be confused with the Disney musical. This Hironobu Sakaguchi-developed game features dioramas, 3D anime characters, and possibly a JRPG plot or two featuring crystals or something like that. If it ain't broken for the veteran dev, why fix it?
Hot Lava
Klei Entertainment, who developed the successful Don't Starve series, will be making a video game version of the classic kid's game. Run, jump, climb, and surf out of the hot lava that's on the floor.
Oceanhorn 2: Knights of the Lost Realm
Remember Oceanhorn, the Legend of Zelda clone for iOS? Now it's back and revved up than ever. The game takes place a 1,000 years before the original Oceanhorn, yet somehow it'll look more polished and better than the original.
The Pathless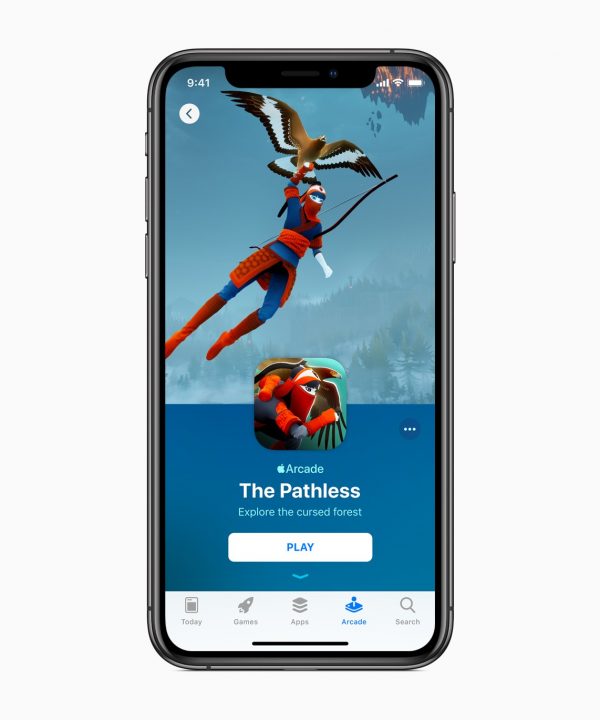 An adventure game where you play as a hunter and an eagle as you explore a giant-ass forest. Yeah, I'm not making it sound as fun as it is, but its minimalistic aesthetics and dreamlike scape are its plus points.
And that's all I'm excited about, particularly the one that sounds similar to that Disney musical. Here's the full list of Apple Arcade games for your reference:
The Artful Escape (Annapurna Interactive / Beethoven & Dinosaur)
ATONE: Heart of the Elder Tree (Wildboy Studios)
The Bradwell Conspiracy (Bossa Studios / A Brave Plan)
Box Project (Aquiris)
Cardpocalpyse (Versus Evil / Gambrinous)
Doomsday Vault (Flightless)
Down in Bermuda (Yak & Co.)
Enter The Construct (Directive Games Limited)
Frogger in Toy Town (Konami)
HitchHiker (Versus Evil / Mad About Pandas)
Kings of the Castle (Frosty Pop)
LEGO Arthouse (LEGO System A/S)
LEGO Brawls (LEGO/ Red Games)
Lifelike (Kunabi Brother)
Little Orpheus (Sumo Digital / The Chinese Room)
Monomals (Picomy)
Mr. Turtle (Illusion Labs)
No Way Home (SMG Studio)
Overland (Finji)
Projection: First Light (Blowfish Studios)
Repair (Ustwo Games)
Sayonara Wild Hearts (Annapurna Interactive / Simogo)
Sneaky Sasquatch (RAC7)
Spidersaurus (WayForward)
Sonic Racing (Sega/Hardlight Studios)
UFO on Tape: First Contact (Revolutionary Concepts)
Where Cards Fall (Snowman)
Winding Worlds (KO_OP)
Yaga (Versus Evil / Breadcrumbs Interactive)