Right after finishing my second run with Leon in the Resident Evil 2 remake, I was given a bunch of choices.
#1: The option to either play it in Hardcore mode where the regular zombies suddenly have black hole properties of sucking you in for a hug from a good distance.
#2: the choice to play the game again where I start off with Leon and play the second run with Claire, with the added incentive of playing through the game under 3 hours.
#3: The decision to just play Claire's first run again but in under 3 hours.
So many choices, so little time. That's the quintessential experience back in the 90s and in the 2000 era of gaming where games are complete, they're packed, and their single-player runs have rewards depending on how fast you've done things. This was what the first Metroid introduced back in the late 80s albeit with an aesthetic change in the end. Gamers want more than that, and they got it thanks to the mentality of game-making back then. And it's a good thing Capcom is in the mood to bring it back again for this current generation, because I sure as hell welcome it.
X Time's A Charm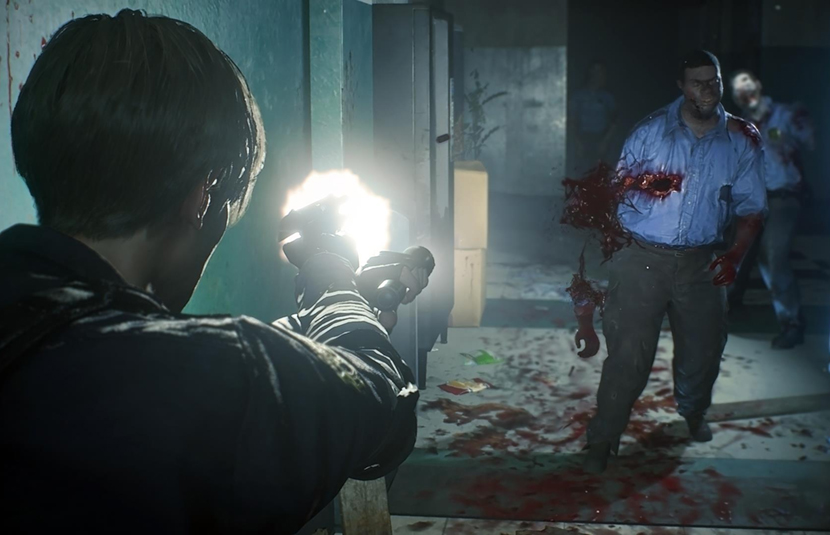 To really get the grasp of this Resident Evil 2 remake and understand why this game deserves its praise, you need to look at the game's framework. It's part short story between two characters trying to get out of Raccoon City (if you're new), part well-designed survival horror with some emphasis on action & equipment management (if you want a new survival horror experience), and part challenge mode for the veterans who want to take a stab at this version of the 1998 classic.
Just like a remake, it still retains the RE2 essence and suspense back in 1998 but with revamped aesthetics, arguably better controls that still retain that sense of gameplay tension, and an amplified sense of dread gameplay-wise since you're locked into a 3rd person view and don't usually watch your 6 half the time. Everything's in your face when you least expect it. And let's not forget Mr.X and his tendency to be 2019's version of RE3's Nemesis where he hunts you down relentlessly during your first and second run.
And once you're done with either Claire or Leon's first story, there's the second story for the other character you didn't pick early on which fleshes out the full RE2 narrative and reveals the true ending. And then there's the new difficulty that gives you a chance to finish the game in the fastest time possible with the least amount of saves.
The prize? A bunch of awesome weapons with unlimited ammo for your next playthrough so you can shove rockets and bullets up Mr. X's bum for all those times he tormented and haunted you during your previous playthroughs. Man, those faint footsteps still bring chills down my spine time and again. Some hardcore players who want a challenge would want to do this without the rewards. Me? I just want that infinite ammo SMG and Samurai Eagle, so I better hop to it.
The Old Way Still Works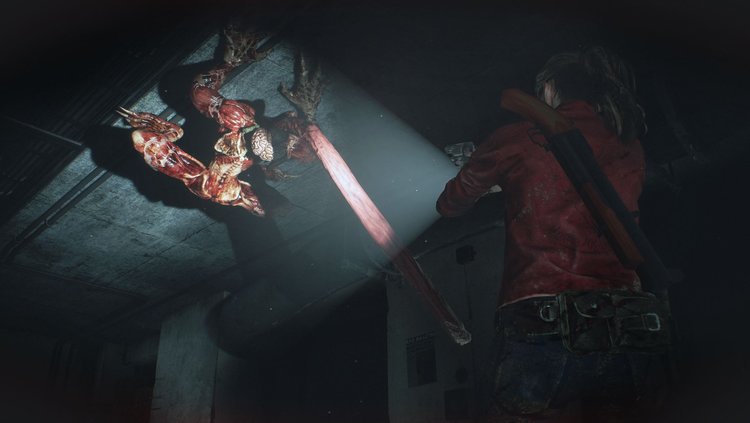 Point is, I do hope Capcom and other game companies have this train of thought in mind and realize the importance of "New Game+" modes or revamped versions of single-player modes you've played through for replayability's sake. Having these modes and "non-arbitrary and non-attrition-based" difficulty modes – where enemy placements and items are different the next time around- can help train your skills to be better at other games.
You can test your reflexes further, as well as your patience, in any of the Devil May Cry's Dante Must Die mode or Bayonetta's Infinity Climax mode. The latter is special because it takes out the game's Witch Time mechanic and makes you rely on your other skills: combo-chaining/opportunities to deal extra damage, weapons-switching, real-time dodging, defence, and spacing.
The mentality and design of these action games, survival horror games, and remakes need to be a norm in today's pretty easygoing style of gaming. Sure, I'm fine having story-heavy games with some semblance of challenging gameplay, but RE2 Remake should be the wake-up call. The game has shipped a ton and probably sold a lot of copies, not just because it's a well-made remake. It's because it didn't cave into today's trends of microtransactions and live services; it relies on its old-school approach that worked then and worked now to ensure people keep on playing and hopefully challenge themselves to do better.
In some meta way, it's a way to tell game devs and producers to, well, do better. Challenge themselves to make better games not reliant on squeezing out people's money. Voluntarily jump into that Dante Must Die pit; the proverbial Infinity Climax mode if you will. They'll die trying, but that failure is temporary. Legacies and success last forever.