Update (27 March): We have our first-ever full view of the Monstrums, and Adol in his new getup via Dengeki Online. 
Last time on Falcom's Ys VIII, the action RPG had an open interconnecting world, a bunch of dinosaurs to fight, and an alternate character to control in the form of Dana. That, and some fast-paced action featuring Adol and a bunch of new characters.
Now, we have part 9, or IX, where he's going to go through the same fast-paced schtick, but this time with more features. During the Dengeki Game Festival 2019, Falcom showed off some new Ys IX: Monstrum Nox gameplay. Here's what you need to know:
You Can Control Three Characters (So Far)
You play as Adol (he's the main character, duh), but this time he looks a little dark and "edgelordey". Based on the new gameplay footage, he can fling his sword and teleport to where it's at (via Twinfinite).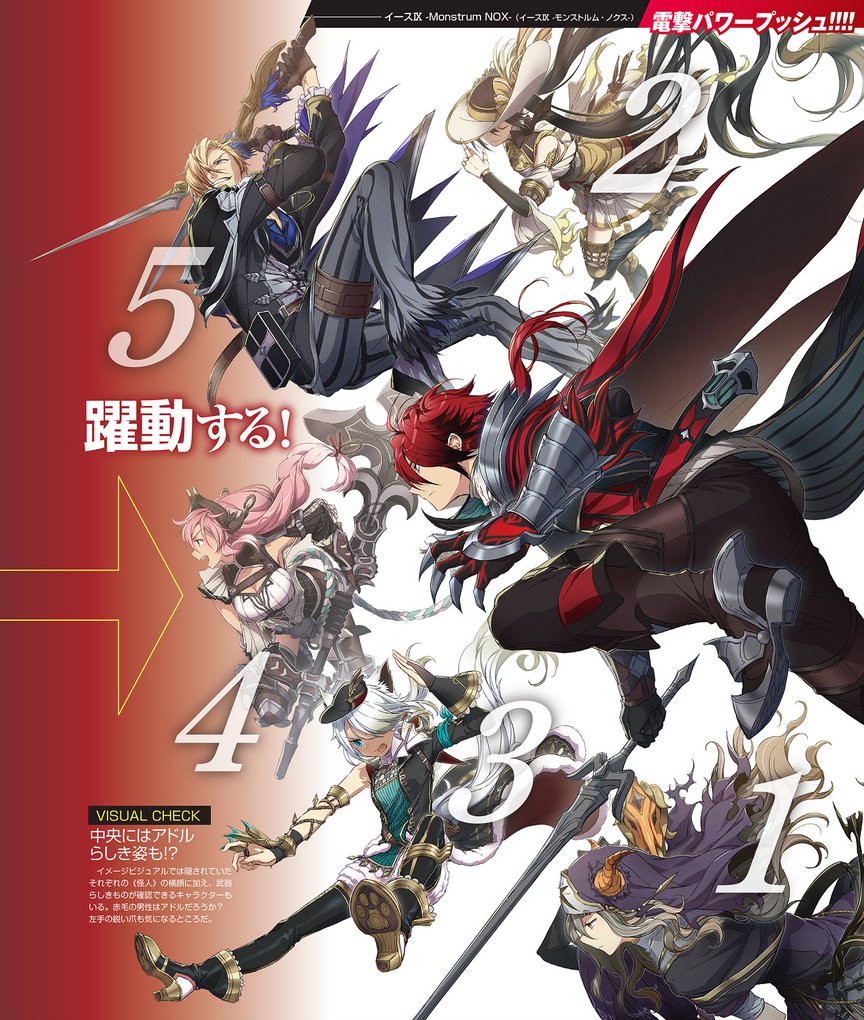 You also get to control two others: a blonde double sword-wielding guy who can glide using dark blue wings, and a cat girl who can run up walls. These two are the title's Monstrums: monster and human hybrids with special powers.
The Party System Is Still The Same
The Ys series as of late lets you switch between characters, but this is the first time they have unique traversing abilities. Best of all, if you unlock a new character and his/her ability, it'll be shared among the party. So that means Adol can fly and can run up walls.
You still need to switch characters during battle since combat attributes are different. Since the Ys games have been combat-heavy and focus on three-team party-switching, that bit will still remain the same, but with Monstrum powers.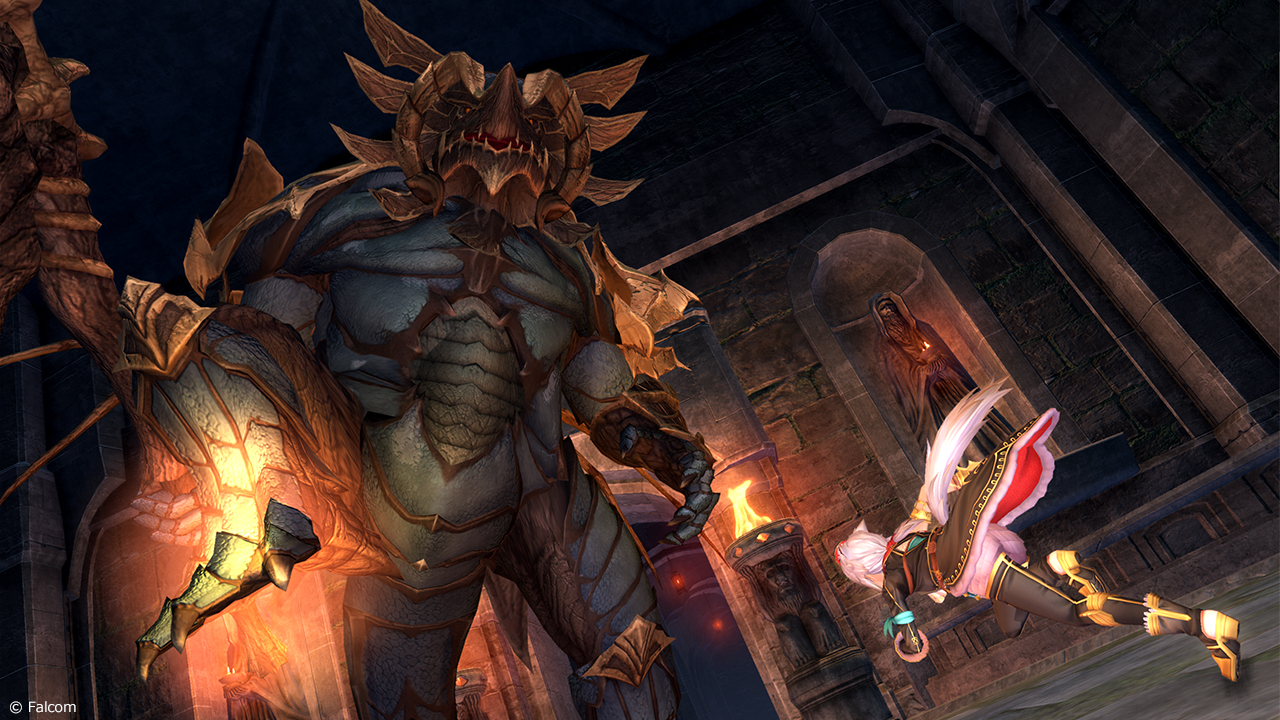 The Game's World Is More Fleshed-Out
Ys IX takes place in a city called Baldeux in Gllia, which happens to feature a giant prison in the heart of it. What do they keep in there? The Monstrums, of course.
Under story circumstances, Adol has to work alongside these Monstrums (or kill them and take their power; that isn't clear yet) while also explore the city and unlocking its mysteries.
The city size isn't for show either. The developers said that any area that you can see within a distance can be reached with a specific Monstrum ability. And you'll be spending a lot of time in it: 50 percent of the game's entire map is the city. Because of the location, the devs are using different sections and tilesets to make things look aesthetically interesting, like slums and indoor gardens.
There Are Lots Of Things To Do In The New World
In Ys IX, you'll be able to form a guild. Adol needs a place to stay and can't make camp, so he'll need to create a clubhouse of sort that serves as a side-mission hub, if it's anything like Ys VIII.
You'll also be able to participate in the city's Colosseum, where you'll most likely fight a lot of monsters in a controlled environment.
It'll Probably Have Rockin' Music
Ys VIII stole my heart not because of just its addictive action RPG gameplay, but because of its awesome soundtrack. Check out the video below if you're still not convinced; even Kenny Omega's a fan of Ys VIII's music.
Ys IX will probably have the same kind of soundtrack if it still has its Falcom jdk Band on-board for this entry.
It'll Be Out Fall 2019 On PlayStation 4…
…in Japan. There's no word on an English release yet. Let's hope it gets better localization than the last game.
If you're looking forward to more Ys, let us know here or on Facebook.
Related