Bandai Namco has revealed the three DLC packs that come together with the season pass. The planes were teased back a few months ago. Each pack contains an aircraft which comes from previous games, and they are sweet planes to fly.
Here's the breakdown of the planes:
The ADF-11F Raven Set
Arriving on 22 May, the ADF-11F Raven is a manned version of the large fighter developed in Erusea. Its ADF-11 nose unit is uniquely equipped with an F-type flight unit designed for combat. ADF Stands for Advance Dominance Fighter.
An Unmanned Aerial Vehicle will also be available as a special weapon as well as an alternate skin for the ADF-11F Raven.
The ADF-01 FALKEN Set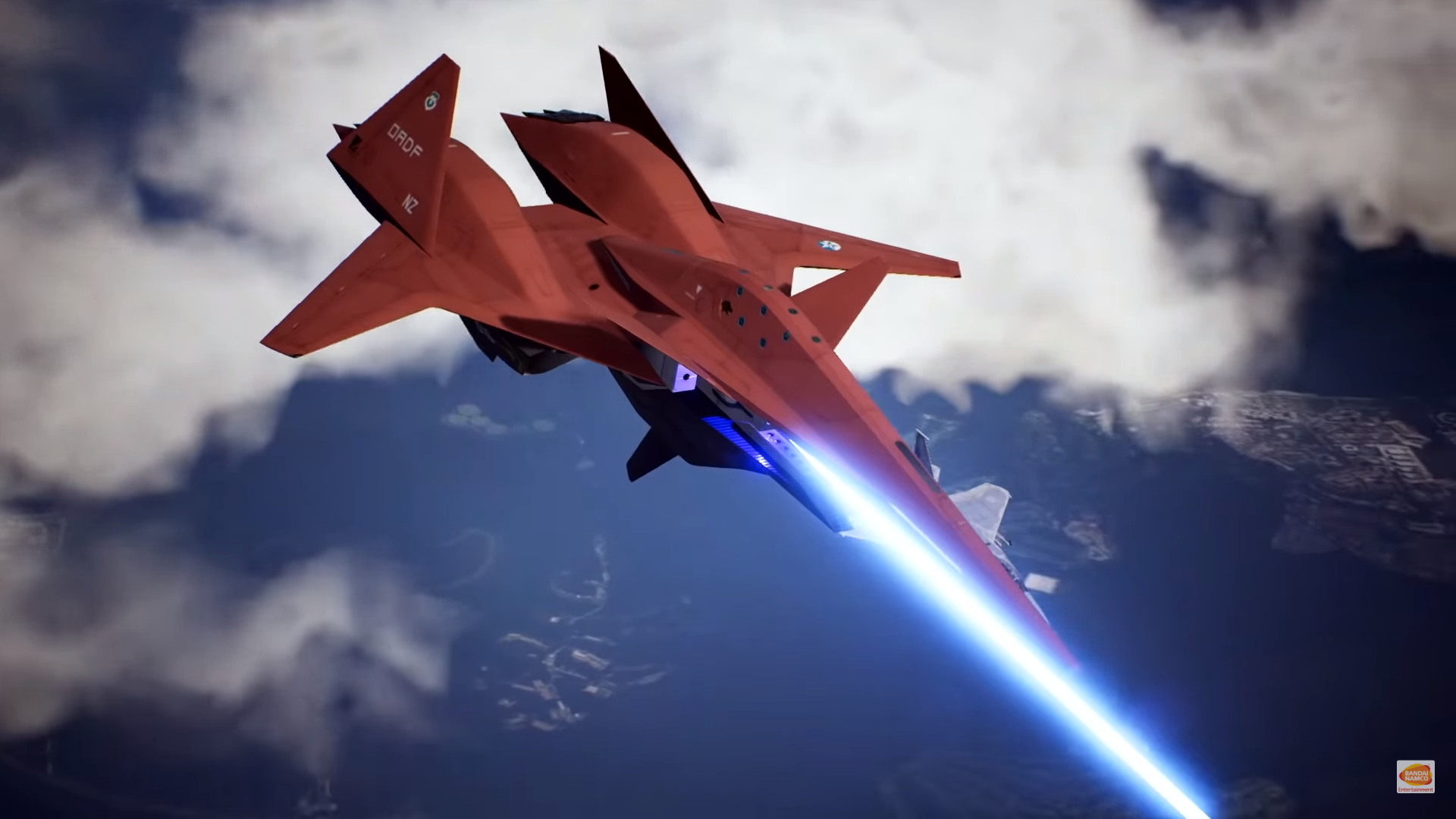 Arriving on 26 June, the ADF-01 FALKEN is a large fighter developed by North Osea Gründer Industries. Representing the culmination of Belka's military technology, it is highly manoeuvrable, capable of stealth flight and loaded with high-output lasers and fuel-air explosive (FAE) bombs.
The Fuel-Air Explosive Bomb (FAEB) makes a return in this pack as a special weapon, as well as alternate skins for the plane featured above.
The ADFX-01 Morgan Set
Arriving on 31 July, the ADFX-01 Morgan is large, multi-role, experimental Belkan aircraft later completed by the Allied Forces. Loaded with equipment such as high-output lasers and multi-use air-burst missiles, it is an incredibly diverse fighter.
The Multi-Purpose Burst Missile (MPBM) will be offered together with this pack.
In addition to the aircraft, each DLC will also include a brand new weapon, exclusive skins and emblems.
Those forthcoming content packs will be available as standalone sets or as a part of the Season Pass for PlayStation 4, Xbox One and PC.
---
If you haven't noticed, all the planes above can be equipped with the Tactical Laser System (TLS). Yes, it shoots lasers.
As an Ace Combat fan, I can't wait to see these planes being remastered for the PlayStation 4. The planes were my favourite back in Ace Combat Zero: The Belkan War, especially the X-02 Wyvern and the ADF-01 FALKEN. These were defining planes of my childhood.
Anyhow, the Season Pass is available on the PS Store and Steam for RM89.