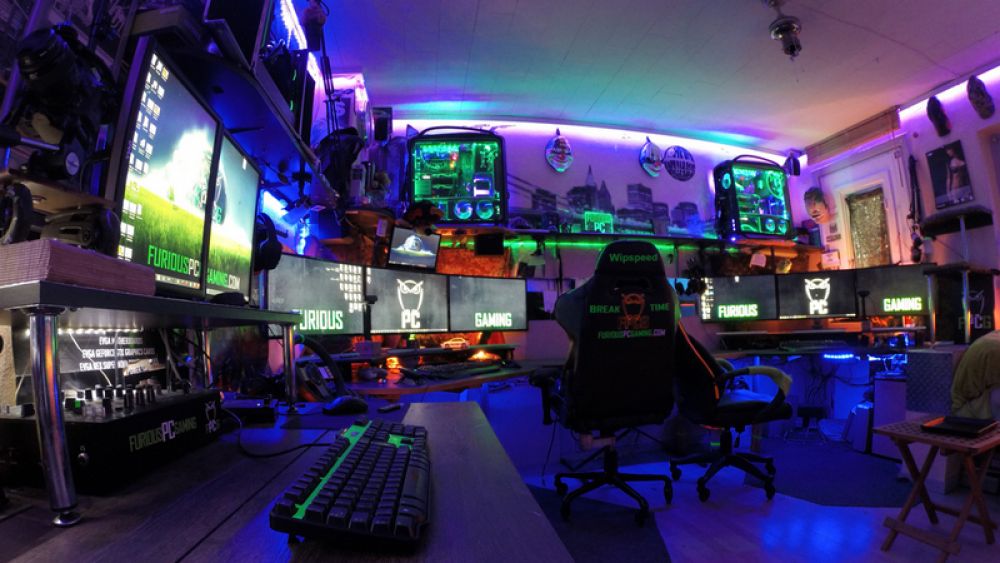 The gaming industry is dominated by three platforms right now; PC, TV consoles, and mobile. The PC offers gamers tons of flexibility through mods, peripherals, and portability. PCs are also versatile as they could also be used as a workstation. Consoles, on the other hand, are simple and affordable, and new consoles such as the PlayStation 4 offers a wide variety of functions too, rather than just playing games.
Jon Peddie Research (JPR) has come up with a new report featuring a few key insights for both the market and the general public. The PC market has shown to decline and 20 million PC players will jump ship and stick to TV gaming platforms, better known as game consoles, over the next three years.
JPR pointed out that the majority of PC player who will potentially migrate comes from the low-end spectrum, defined with a full-build cost of USD1,000 (RM4,134). High-end and mid-range PC goers are also potentially affected, thanks to improvements in TV displays and console semiconductors, as well as console exclusive titles.
The main contributor to this future mass migration is the potential stagnation of innovation.
According to Jon Peddie, President of JPR said,
"The PC market continues to decline because the innovation that took place in the past providing speed ups and clever new things has all but stopped, plus the product introduction times are stretching out to four years."
Peddie also highlighted that this won't be the death of markets such as GPUs, but there are forces at work that attracts the GPU market towards TV displays and other gaming services.
Gaming Industry Senior Analyst, Ted Pollak, said that 'they are seeing a higher percentage of Low/Mid-Range PC products sold because of the consumer's intent to use with games.'
"But this does not generate more volume but does guide research and design as well as marketing investments for hardware providers and foreshadows the ultimate use model of the PC, a desktop ergonomic gaming/computing environment that embraces user choice and customization. Gaming services used with TV displays, whether local or cloud-based, will absorb PC defectors and likely flourish with new entrants. In the next five years, we will see potential customers with access to TV gaming swell by hundreds of millions," he added.
JPR pointed out that the world will never be the same in the next five years. Moore's Law will no longer be relevant. The layman definition of this law states that processor speeds, or overall processing power for computers will double every two years.
No longer can the processor builders count on shrinking transistors every 24 months and either doubling performance or reducing costs. Product cycles will stretch to four years or more. The high-margin high-end segment will feel the pain the most.
So How Does This Affect Gaming?
Based on the growing trend of hardware, it's not hard to see where this report is coming from and you realize that a lot of it makes sense.
For instance, a leak revealed that the upcoming PlayStation 5 will cost a fraction of a standard high-end PC from the market and yet will have the same processing power with one of the beefiest GPUs in the market right now. Mark Cerny spoke to Wired and pointed out that there will be tons of bells and whistles on the new console such as built-in virtual surround sound and much more.
This is putting the consoles' performance on par with many gaming PCs out there.
The PC market is also beginning to be overshadowed by consoles and mobile gaming.
According to Newzoo, the PC market dropped its revenue share by 3% in 2018, while the TV game console market rose by 4%.
This strengthens the notion that console gaming is growing, and the trend shows its growth is not stopping anytime soon.
However, as the majority of the PC gamers who will potentially defect are from the low-end spec of the market, a lot of advancement has been done for this segment of the market. Take, for instance, the new NVIDIA GPU, the GTX 1660 Ti and GTX 1650, it may not be an RTX or Vega VII, but it's performance-per-dollar makes it a great upgrade for budget-oriented gamers.
With this trend in technological growth, it seems that console gaming will be on par with the high-end PCs of the coming era, and my PS5 wishlist doesn't seem too farfetched at this point.
---