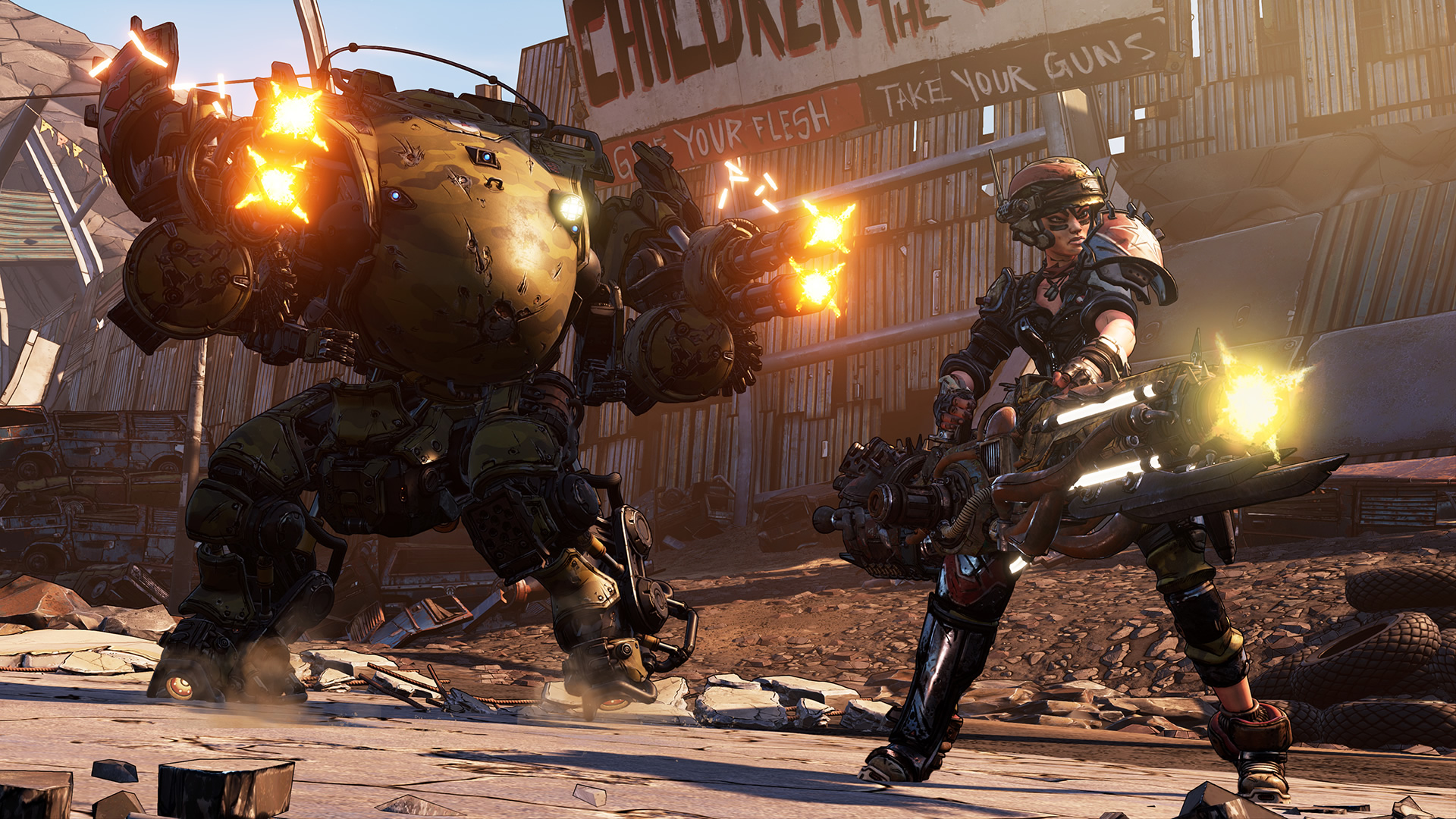 by in
When Borderlands 3's release date was unveiled, Gearbox also brought up its many editions of the game: Deluxe, Super Deluxe, Collector's. It all seems on par with video game collector editions at launch, until you realize that these versions of the game will gift players an equippable XP and Loot Drop Boost Mod; most likely a special Relic you can equip on your chosen Vault Hunter.
In this day and age where developers purposely pad their games to extend longevity (like Anthem's Legionnaire quest), this does raise some alarm bells. PC Gamer did ask Gearbox about what these mods do and how they benefit players. Because it does raise Twitter questions and responses like this:
While Gearbox Software issued a statement, it doesn't exactly answer the question of whether these editions are the only way to get said mod.
"While Borderlands 3 is not a competitive game, where boosts could lead to direct player advantages and be considered a competitive concern, we still take balance of the progression and loot systems in the game very seriously.

We are still fine-tuning these systems in Borderlands 3, and the benefits the boosts in the Deluxe, Super Deluxe and Collector's Edition will provide, but at this stage we can confirm that the Loot and XP boosts will both be level capped and tied to specific pieces of gear, similar to boosts in past Borderlands games.

The intent is to give those players an initial boost, but not something that permeates the entire Borderlands 3 experience indefinitely."
Then again, players who pre-ordered or bought the collector's edition of Borderlands 2 did get the Vault Hunter's Relic which boosted chances of finding rare loot by 5 percent. Guess it's just an incentive for players to get better loot early on; a relic like that will become obsolete when you get better ones in-game. As it should be.