This article is still in development; the show is still streaming as we speak.
If you want a more lo-fi happy game-filled presentation for mid-2021, you can't go wrong with this year's Wholesome Direct. Featuring lots of adventure games, visual novels, puzzle games, action games, Animal Crossing clones, and whatnot of the mellow and chill-savvy variety.
Here are our top picks.
Snacko
In this top-down 3D-2D adventure, you play an animal who has to bring an abandoned island back to life. Loads of life sim elements here.
Spirit Swap
A puzzle game where you meet LGBT spirits and hang out with them while solving puzzles and lo-fi music. Looks pretty mellow.
Skatebird
Just more updates about its control scheme. You're a bird who skates.
Here Comes Niko
A 2D/3D platformer with bright pastel colours and weird characters, set in a forest with animals and you as a human named Niko.
Yokai Inn
You play a new innkeeper assistant who runs a humble ryokan (Japanese inn) where you serve visiting spirits looking for a place to relax and make peace.
Kokopa's Atlas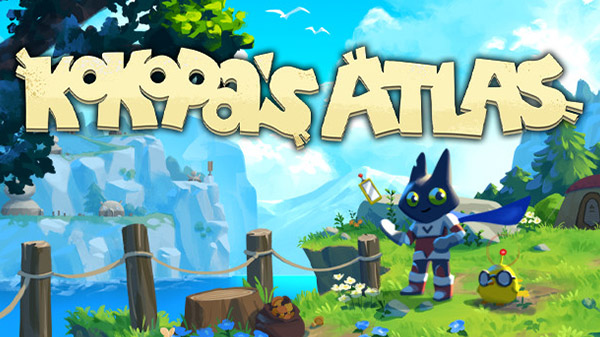 You play a black space-faring cat named Kokopa as you explore a new alien world, discovering new information and friendly folks in your quest for self-discovery. Out for PC soon.
Beast of Maravilla Island
Explore a magical forest, take photos of awe-inspiring creatures. Lovely! Out now for PC, Nintendo Switch, Xbox One, and PS4.
We Are OFK
Play as a struggling musician named Itsu who meets up with friends and associates as she figures out her role in life, and whether she wants to continue with music-making.
Dordogne
A watercolour-filled picture-taking French game featuring some kid's childhood. Out for PC and Nintendo Switch in 2021.
Tasomachi: Behind The Twilight
A 3D platformer game where you play an explorer checking out the culture of East Asia. It'll be available for Nintendo Switch, PS4, and Xbox One later. It's already out now on PC via Steam and GoG.com.
Hoa
A puzzle platformer with relaxing music, bugs, and hand-painted aesthetics. Out on 24th August for PC, Xbox, PlayStation, and Nintendo Switch.
Sally
A simulation where you take care of a flying transport ship to guide passengers to their destination. No release date yet, but you can watch the development diary video below.