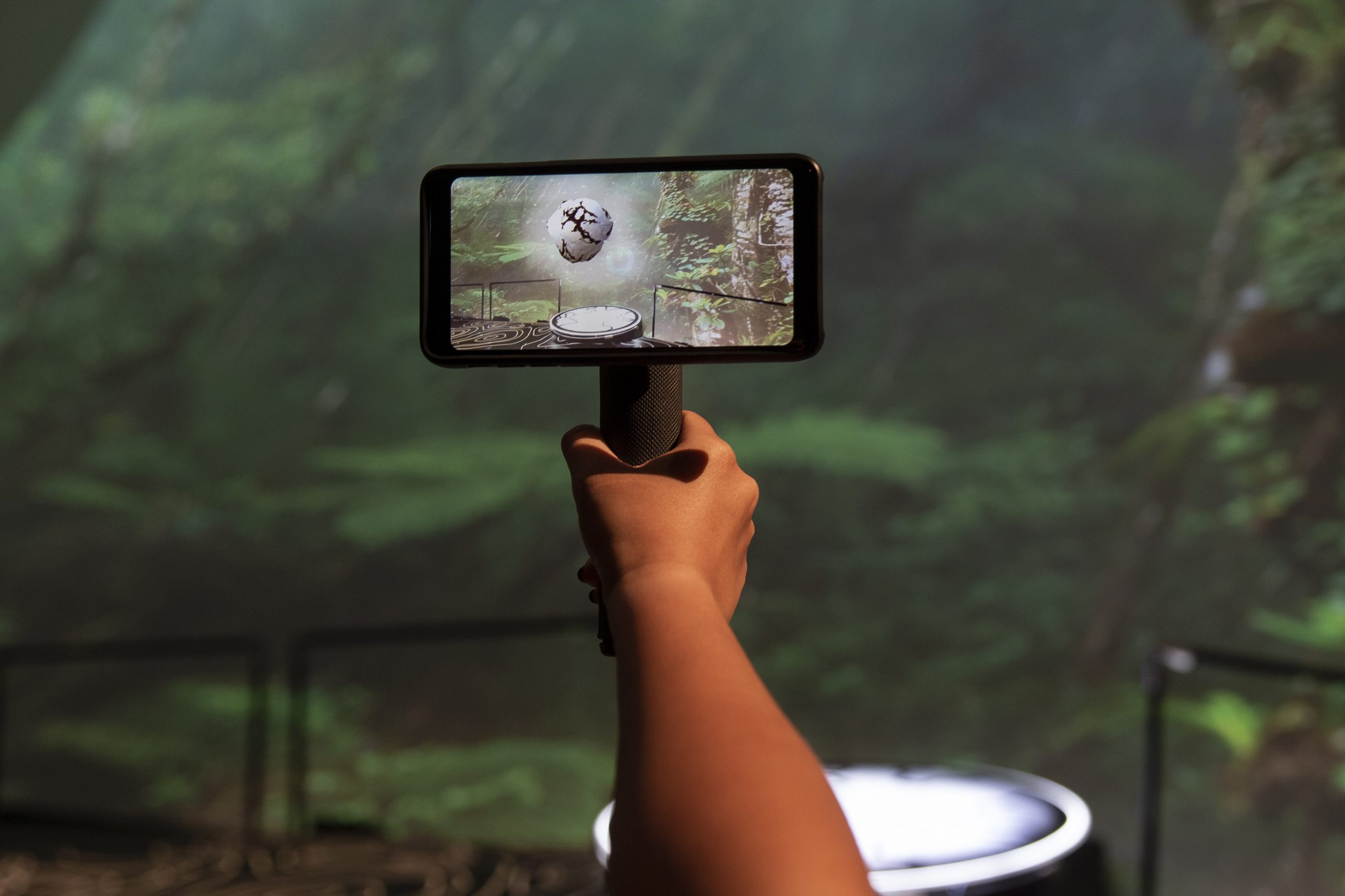 by in
Some say that Augmented Reality (AR) technology is the future, and vice versa. If that's true, then Singapore is well on its way to the future as it launches its first Social AR Experience, REWILD Our Planet, at the ArtScience Museum, Marina Bay Sands.
Co-developed by the World Wide Fund for Nature (WWF), Google, and PHORIA, REWILD Our Planet uses gorgeous 4K footage taken from Netflix's new documentary, Our Planet. The Social AR Experience focuses on four natural landscapes that represent the last wilderness locations on our planet, including the:
Forests of Borneo and India
Oceans of Asia
Grasslands of Mongolia
Frozen worlds of the Arctic
How it all works is that REWILD Our Planet combines IMAX-style projections with spatial soundscapes and the AR experience (which unfolds through the lens of the Google Pixel 3), where groups of participants will work together to build natural 3D landscapes by unlocking global weather patterns and magical animal encounters.
The end result is a deeper understanding of shared solutions and a meaningful pledge to act and help bring nature back, as well as evoking important conversations about conservation, the fragility of the planet and the negative impacts of humankind.
Located at the Inspiration Gallery on Level 4 of the ArtScience Museum at Marina Bay Sands, REWILD Our Planet will be available from 6 April to 2 June 2019 and will be open from 10am to 6pm daily. Admission is free of charge, with every session involving a maximum of 20 people lasting around 10 minutes.
Vice President of Communications for Netflix Jessica Lee said:
"Our Planet is the definitive nature documentary event of our time and Netflix's most ambitious documentary project to date. We are proud to bring great and vital content like this to millions of people worldwide, informing and inspiring them towards taking action for the greater good.

With REWILD Our Planet, we are taking this one step further by showing how stories can come to life in a way that spurs us all to help improve our environment. We couldn't be more delighted to do this in concert with amazing partners like WWF, Google, PHORIA and ArtScience Museum of Singapore."
Meanwhile, Our Planet is now streaming on Netflix. It boasts Sir David Attenborough as narrator, as well as 10 others who narrate in their respective local languages, including prominent Hollywood actresses like Penélope Cruz for Spain and Salma Hayek for Latin America.
Check out the sizzle reel for REWILD Our Planet below.
---