There's a lot of unique things about video games as a hobby. It's one of those mediums of entertainment that combines literature, technology, visual art, audio design, and many more aspects. It's also one of the only forms of entertainment I know that tells you "Look kid, until you're good enough, we're not letting you have more fun."
Believe it or not, it's been about 7 years since Dark Souls was released and it left behind one hell of a legacy. It became so popular and influential that one of the first things it accomplished was entirely eclipsing its predecessor Demon's Souls which some still consider being just a Dark Souls prototype rather than its own game.
I don't blame them. Only me and like… 12 other guys played Demon's Souls.
Getting Hard
"Brutal", "Unforgiving", "Masochistic". These are some of the common adjectives me and those 12 guys used when we talked about Demon's Souls. And these words were still used for the next 5 games (including the recently released Sekiro) and at least 8 DLCs that From Software made since 2009, the year Demon's Souls came out. There are lots of significant qualities that these games showcase but FromSoft truly defined these games with only one: Difficulty.
Dark Souls somehow manifested itself at a time that people were starting to get fatigued at the "cinematic experience" fad in gaming. There was an almost silent but common sentiment that games were forgoing challenge for the sake of accessibility to a demography that rarely played video games. In other words, people who were unaccustomed to the idea that a hobby could demand you to do better before you can have more fun.
I believe this was the primary reason why Dark Souls became so popular and so easily associated with the idea of brutal difficulty. Since decades ago, games have always offered "hard" difficulty options and some games like Castlevania, Godhand, Ninja Gaiden, and more were usually difficult by default.
However, gaming's newer audience never experienced these and so they found Dark Souls to be a painful but captivating surprise. In other words, Dark Souls was their introduction to perhaps the truest definition of satisfaction in gaming: overcoming challenges through skill and knowledge… while also being harshly punished for each and every mistake.
Kill, Die, Win, Repeat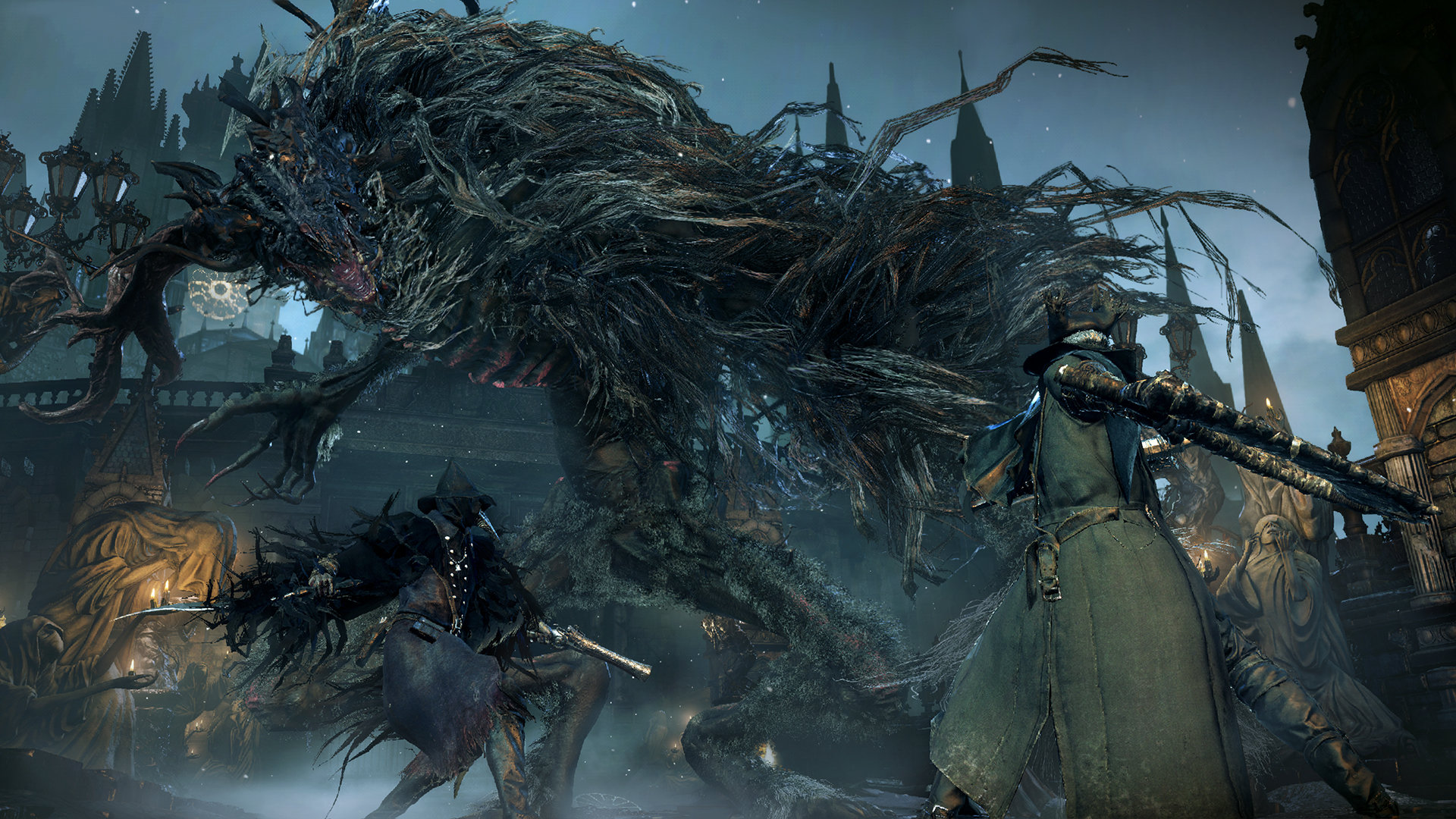 The formula of "until you learn, you will die" made Dark Souls so successful that some people considered it one of the best games ever made. As per any success, many others were inspired and attempted to make their own Dark Souls and this was the birth of the term "Souls-like" and its variations.
Lords of the Fallen, The Surge, and Nioh are just a few of the games often mentioned as Souls-likes. Personally, I felt Nioh was more Ninja Gaiden than Dark Souls and that's primarily why I believe this has become an interesting topic. Any game that shows even the slightest idea of being harder than usual will be associated to the legacy of Dark Souls.
The hype, release, and consequential success of Cuphead is still very fresh in my memory. However, even at the slightest of glances, one could tell it shared almost no similarities to the Souls games in terms of mechanics and aesthetics. And yet we had dozens of journalists and reviewers calling it "the Dark Souls of run and gun platformers" or something like that. Why? Simply because it was very difficult.
Remember the Crash Bandicoot N. Sane Trilogy? It's just a remaster collection of old Crash games and I know for a fact the originals weren't exactly easy to beat either. The cycle of dying countless times and trying again isn't anything new and yet there were reviewers saying "Crash has now become Dark Souls" just because of that. No sharing of RPG mechanics or level design. Just that you died a lot.
There's a lot of funny and weird comparisons to be found in a post-Dark-Souls world but it's not all bad. Perhaps Dark Souls should still be thanked for converting a lot of gaming's casual newbies into a demography that became interested in more challenging adventures. This resulted in more people also getting into new and not-so-new indie games like Dead Cells and Spelunky.
What's Next From From Software?
It's also worth noting that From Software themselves aren't letting go of this trend just yet. Sekiro Shadows Die Twice was just released a few days ago and a lot of reviews from both mainstream journalists and Soulsborne fans have indicated that brutal difficulty is here to stay and players are still welcoming it with open arms. It's worth noting that a lot of reviews usually start with something like "No, this isn't Dark Souls but it will still kick your ass".
There's a lot to talk about when discussing difficulty in video games. From common low-hanging topics such as competency amongst video game journalists to more complicated ones like learning/difficulty curves and the usage of artificial difficulty. I'll keep those for another day. Till then, praise the sun and fear the Old Blood.