Bungie's shooter isn't dead yet, if the latest Annual Pass content is of any indication.
Destiny 2: Forsaken and its final Annual Pass content, The Season of Opulence, hasn't hit live servers yet. However, Bungie has teased players with a roadmap revealing what's coming in the next three months.
Check out the trailer for the upcoming new season below.
[youtube https://www.youtube.com/watch?v=nZAnNh_y5Go]
The Season of Opulence will go live on 4 June, six hours after the launch of the final Raid, Crown of Sorrows.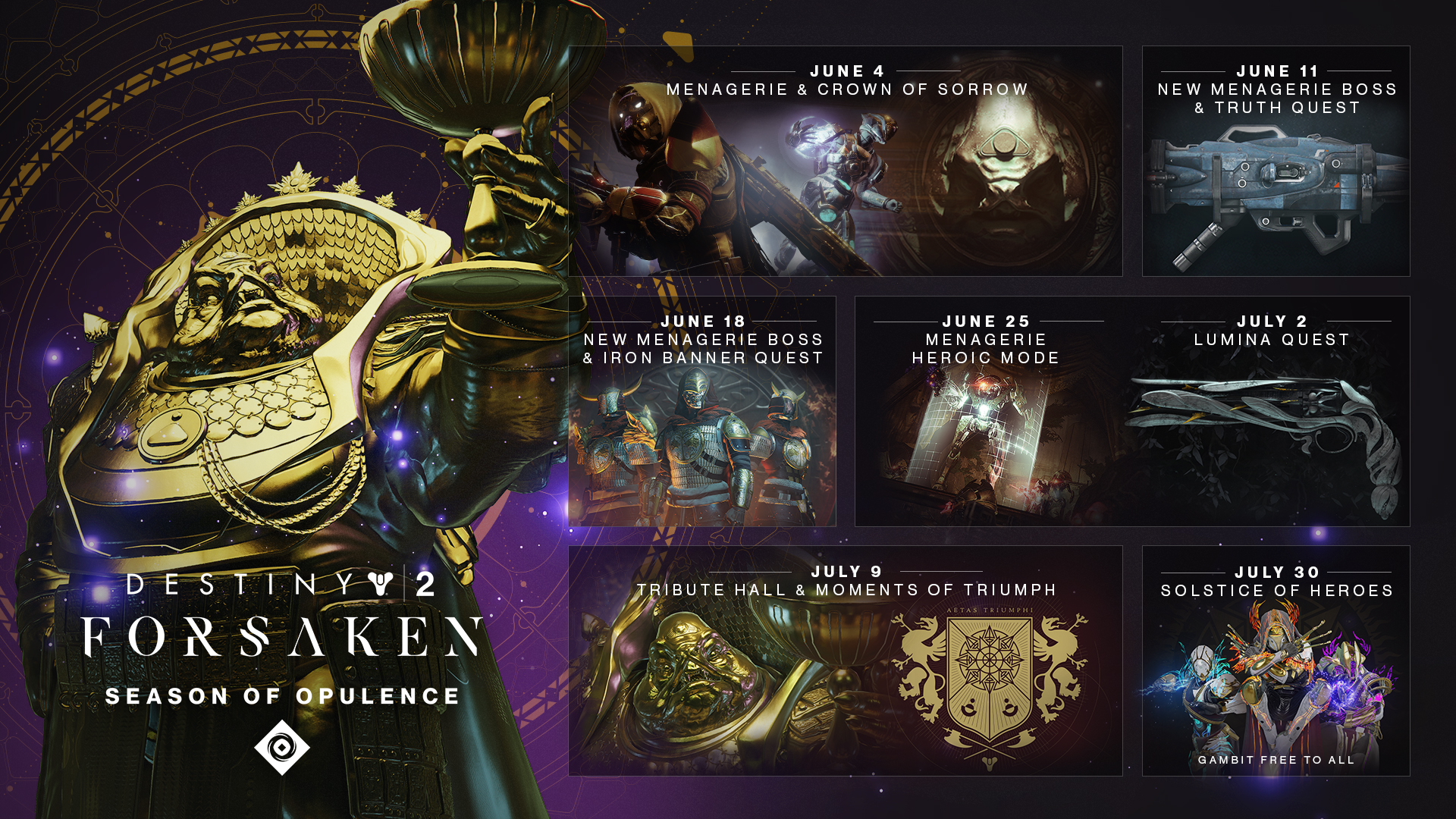 The first activity on the list is the new Menagerie activity. Based on the trailer, it seems like Menagerie is some kind of wave-based mode similar to Escalation Protocol or the Blind Well.
The next week, starting on 11 June, the Menagerie will see a new boss. The quest for the Exotic rocket launcher Truth also starts on the same day.
Iron Banner returns on the next week, 18 June, featuring an all-new questline for players to earn armour. Another Menagerie boss arrives this week as well.
Bungie launches the Heroic mode for Menagerie on 26 June. There's no guessing what Heroic has to offer as no one knows what the mode is yet.
The following week, 2 July, players can seek out the Lumina. This is Destiny 2's fifth Exotic hand cannon in four seasons and based on the design, it might be another Weapon of Sorrow.
On 9 July marks the opening of the Tribute Hall and Moments of Triumph. Bungie hasn't revealed anything here yet.
The end of July is the time for celebration. The Solstice of Heroes holiday event returns.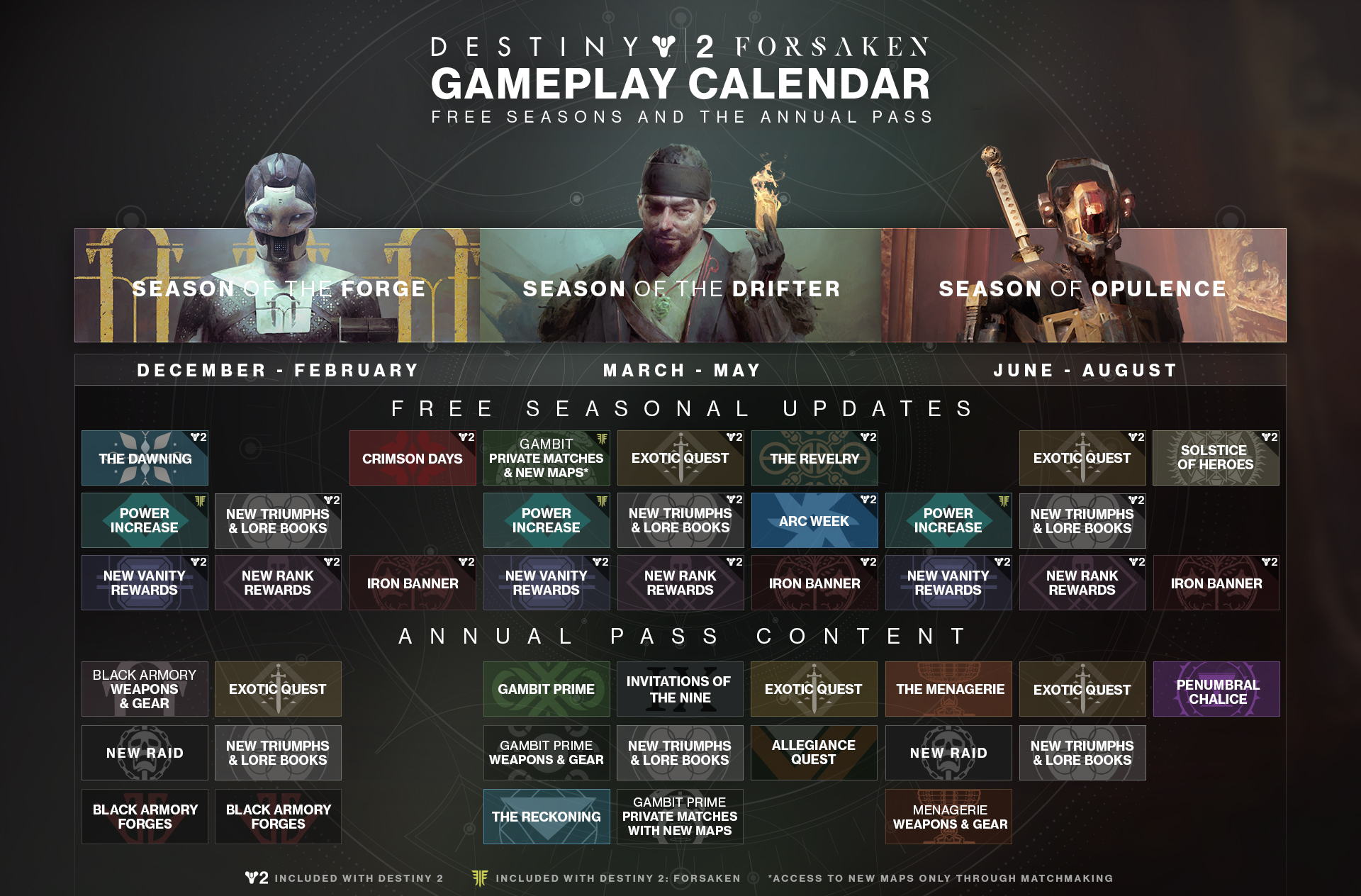 This is the time to search for new secrets and hidden quests. The hidden quest in the previous season, the Zero Hour mission, wasn't discovered by anyone until a few days.
Here's hoping Bungie slips more secret missions into the next season.
A Better Tomorrow?
It feels like yesterday that the second season, Season of the Drifter, was released, and now here we are, with the final season of Year 2.
Destiny 2 has gone very far from its initial bad days, which I admit I was very cross about. However, the Forsaken expansion, as well as the Annual Pass, has redeemed itself and is now a great game to pick up with tons of endgame activities to do.
Season of Opulence will happen from 4 June until the end of August. Destiny's next Forsaken-sized expansion might be revealed or released around September, but that's just my speculation.