Last week, we reported that an extended clip of a scene from Spider-Man Far From Home showed Mysterio seemingly confirming the existence of the Multiverse in the Marvel Cinematic Universe (MCU). He claimed to be from Earth-833, which is also home to an alternate version of Spider-Man.
A new Spider-Man Far From Home toy leak might already confirm Spider-UK's appearance in the upcoming movie. Take a look at the leaked merchandise below:
In the comics, Earth-833 is home to its own version of Spider-Man named William "Billy" Braddock. Calling himself Spider-UK, he is actually a member of the Captain Britain Corps, an organization that protects the Multiverse.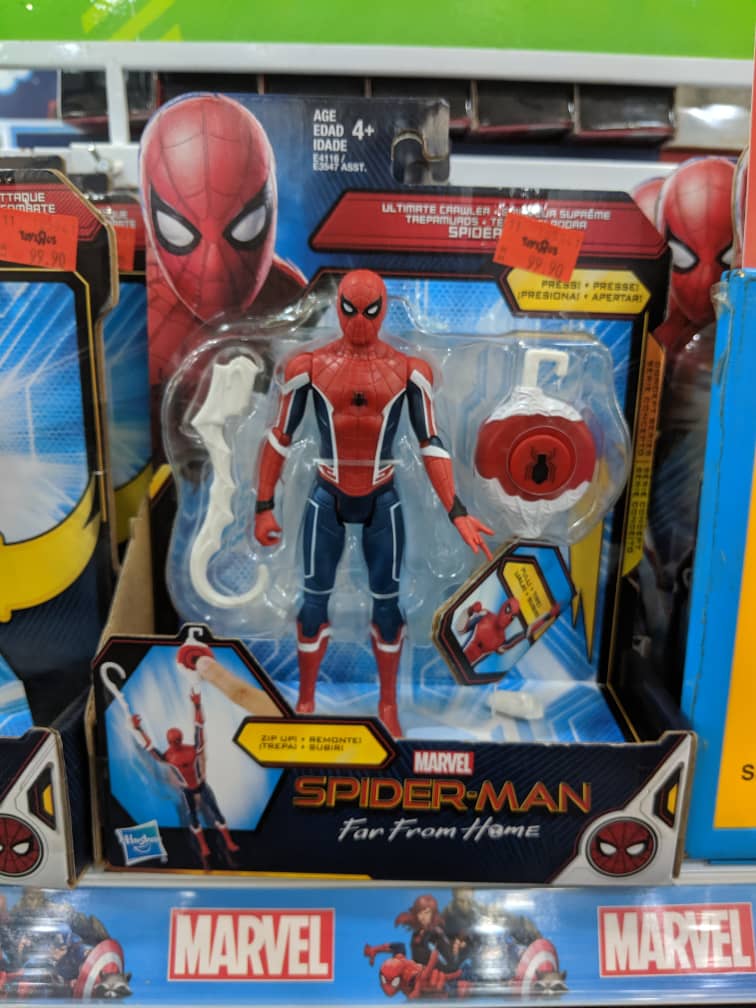 Braddock is his reality's version of both Spider-Man and Captain Britain in one, though he only has abilities of the former (Spider-Sense, super strength, etc) and none of the latter (mystical source of power). However, his reality was destroyed in the comics, and he also died recently.
Since Tom Holland is already British, he could even play two roles, that of the Earth-616 MCU Spider-Man and the Earth-833 Spider-UK. For more on what the Multiverse and the addition of Spider-UK could mean, head on over here for the full story.
Spider-Man Far From Home releases on 4 July 2019. In the meantime, check out the extended clip below.
[youtube https://www.youtube.com/watch?v=ps-0CKP2Qpk&w=560&h=315]
---