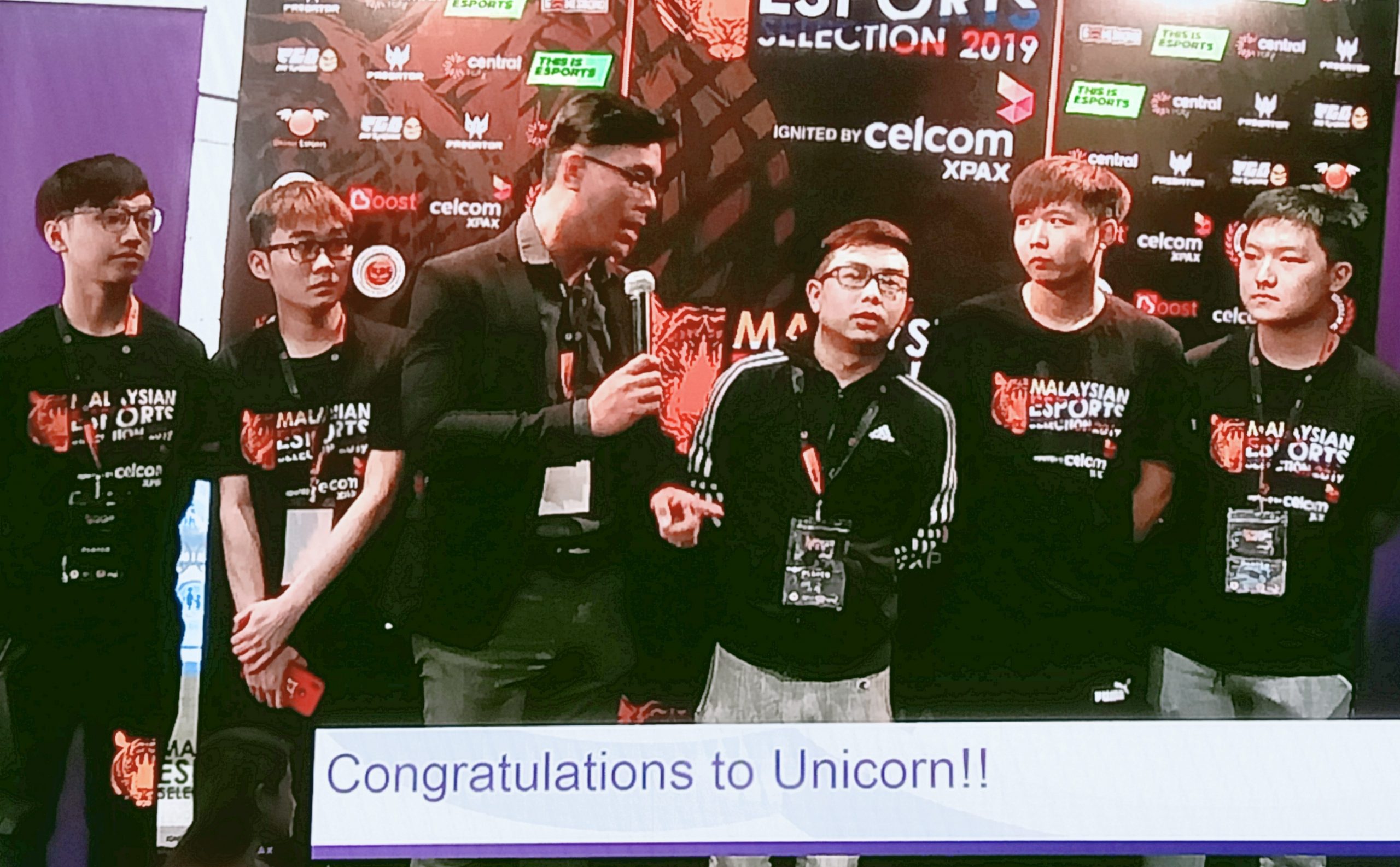 by in
Team Unicorn is Team Malaysia's potential representative for Dota 2 in the upcoming Philippines SEA Games 2019.
The team faced Team Felix+4 in the SEA Games Qualifier Grand Final at Central i-City Shah Alam before earning the honour to bring the Malaysian esports name overseas.
Team Unicorn won the Best of 5 (BO5) match with a score of 3-2, making it a very intense match from beginning to end.
Their opponents, Team Felix+4, had Ohaiyo and YameteH as part of the roster. YameteH is considered as one of the best players in Dota 2 since the early days of Defence Of The Ancients (DOTA) mod for Warcraft III. Ohaiyo, on the other hand, once played for Fnatic Dota 2 in The International 3, which is the largest Dota 2 event on the calendar, and he was widely regarded as one of the most impactful players of the entire tournament.
This goes to show that Team Unicorn isn't just your average Malaysian Dota 2 team. Team Unicorn consists of Mercury, Jolly, KaNG, czy, and TrazaM. The team captain, Lee 'Jolly' Chien Jee, said that they were excited to win the qualifiers and will look forward to give their very best for the SEA Games 2019.
As a Dota 2 player myself, having the honour to represent Malaysia in Dota 2 is a huge responsibility. I wish them the best for the bootcamp and the 2019 Philippines SEA Games. Check out the full match below: