Take a walk on the dark side with the upcoming Final Fantasy XIV expansion that's slated for the 1st of July. After going through two expansions of the game trying to save the world, this latest large-scale DLC plans to make you take the dark route by journeying across alternate dimensions and fighting the evil Garlean Empire.
With a new expansion comes new continents and areas to explore, new quests to complete, new classes to experiment with, and new bosses and raids to tackle. Here's the lowdown of what you can expect; think of this feature as a quick cheat sheet on what's new and what's updated in this bold new venture in Eorzea.
Hell, use our feature to gauge if it's worth taking a plunge again in the timesink that is FFXIV. Because from the sounds of it, it sure looks like it.
#1. You Get To Rebuild Heavensward
The Restoration of the Holy See of Ishgard is a longterm project for crafters and gatherers to contribute resources to rebuilding the capital city of Heavensward. Like the Doman Enclave in Stormblood, players can donate unwanted items for a small reward. Over time, those donations will slowly change the way the Holy See of Ishgard looks as it is slowly rebuilt.
Little is known about Farms but they were briefly mentioned, though it was made clear that farmers won't be a new crafting class.
#2. You Can Replay Completed Main Quests In A Tougher Setting
New Game+ mode lets you replay story and class quests from A Realm Reborn, but scaled up to your current level. The game's story is pretty epic, and there's some sweet story gear to acquire, so why rob new players who got the level boost a chance to play the game's epic tale from start to finish?
#3. You Can Bring In NPCs To Raid Dungeons With You
To up the single-player aspect of the FFXIV MMO structure and keeping in line with its source material, you can bring up an option called Trusts which lets you play Shadowbringers dungeons with a team of NPC story characters. It's a great way to ensure players have a filled-up party to run dungeons with and sort out long queue times.
#4. You Get To Finish The Fight Against Zenos Yae Galvus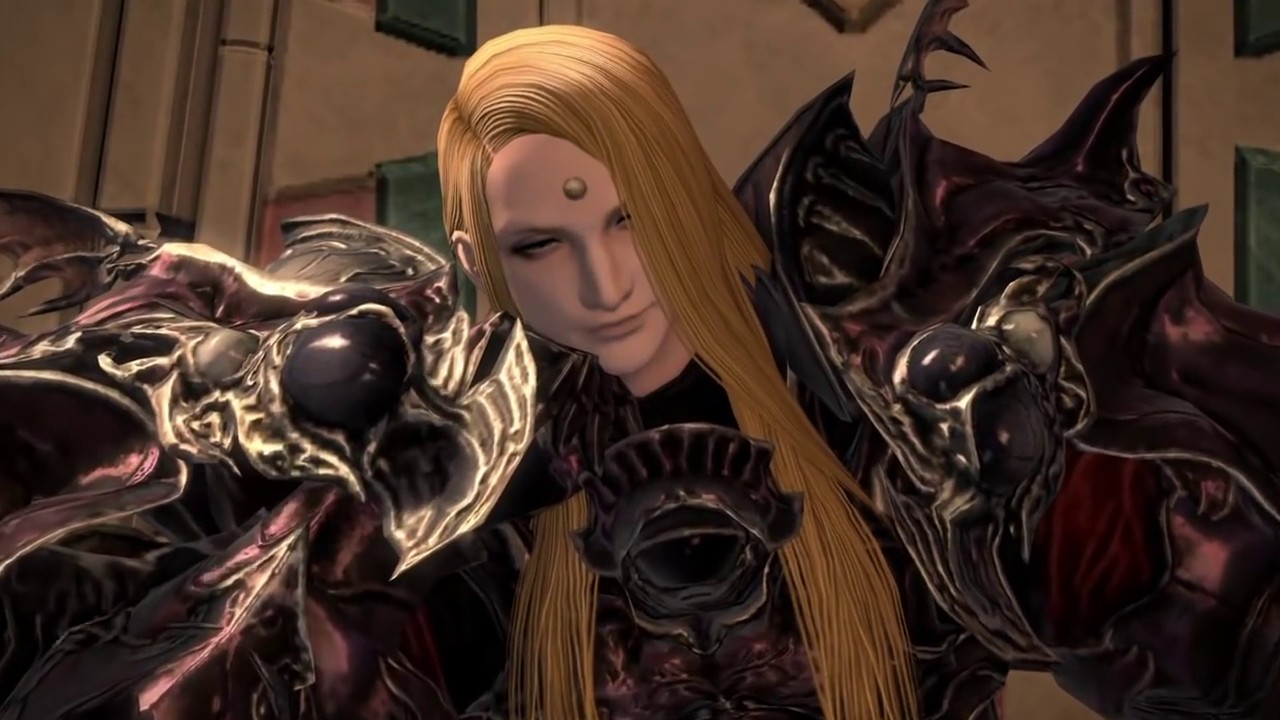 FFXIV: Shadowbringers picks up after Stormblood's post-launch updates. Zenos Yae Galvus, the big-bad of Stormblood, is back and all we know is that the battle between him and your character possibly triggers an apocalyptic calamity.
During the events of Shadowbringers, you travel to the First, a kind of alternate dimension from Eorzea, where light has overcome darkness, throwing the necessary balance between them off-kilter. To save the First, you must become a Warrior of Darkness and restore that balance.
#5. You Get To Play The Fabulous Dancer….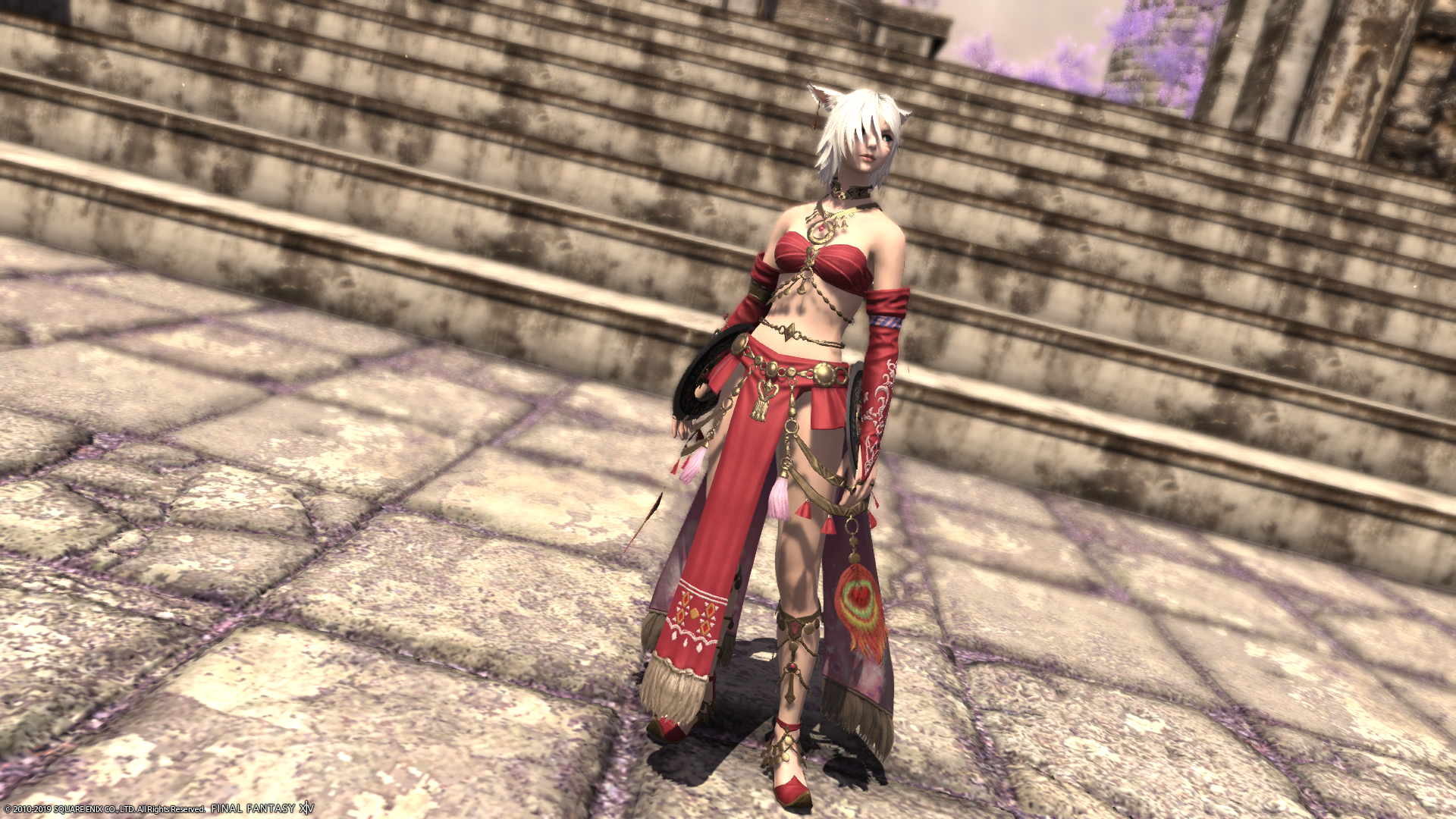 Do you like to be a ranged DPS guy or girl who bust out some moves and sexy grooves ala Young MC? Do you also like to use group abilities to buff up your party in a pinch and do it with style? Then the Dancer is for you.
Just be prepared to see a lot of meters that need filling up and react. A lot. To things that happen on the fly. As well as play a mini-game where you need to match dance steps to make buffs and spells happen and with a high chance of success and bonuses.
You also need to utilize the class' variety of long range single-target weapon skills and close range AoE attacks so that you can get a resource called Fourfold Feathers. These can be spent on powerful abilities that use the Dancer's fan to strike hard with a magical burst.
If there's one thing the Dancer is good at, it's to organize the chaos within the battlefield while breaking into a rhythm or two. There's also chance that comes into play in being an effective Dancer, but the effects and payoff should be well worth the risks.
#6. ..And The Badass Gunbreaker….
The game's fourth tank class comes into the fray guns ablazing, literally speaking. If you fancy playing a guy who may fight like Squall Leonhart, the Gunbreaker is the way to go. Keep in mind that their guns are meant to enhance their slashing attacks, so don't expect any ranged play with this class.
Gunbreakers have a unique mechanic called the Powder Gauge, where they store cartridges that are spent on powerful special attacks or even amplifying certain moves; like boosting a Demon Slice attack to a Fated Circle that creates an AoE explosion around the attack area. You gain them from basic attack combos via your gunblade.
And then there's Continuation, an ability that lets you link together an explosive combo by carefully timing the abilities you use. Which means this technique can extend your four-hit combo to a seven-hit attack if you use the continuation attack at the right time.
If we're talking tank abilities, the Gunbreaker has spells like Heart of Light that gives everyone a defense boost and Heart of Stone that heals your party whenever you perform your basic Powder Gauge-building combos.
#7. ….In Level 60!
No need to start grinding your new classes; you can jump straight to level 60 to experience both these new and exclusive classes!
#8. You Get To Play As A Sexy Bunneh…
Specifically, you now get to play as the Viera. Yep, that's the same race from the awesome Final Fantasy XII. Since Yasumi Masuno, the director of FFXII, made a raid that tied the worlds of Eorzea and Ivalice together, it's only fitting that players get to play that venerable race.
#9. ..Or A Manly Lion Thing
You can also play as the mighty Hrothgar. They may remind you of the Ronsos in Final Fantasy X. This race and the Viera are gender-locked; Hrothgars are male while Vieras are female. Why are they gender-locked? Because that's the world they built and Square Enix also did not factor in people being whiney snowflakes about it. But take heart: director Naoki Yoshida may change things up depending on fan feedback.
#10. The Machinist Gets An Overhaul
FFXIV's crappiest class will finally get its day in the Eorzea sun. The Machinist is now packed with gadgets and robots that are fun to play around with. This class now uses two resources: heat and batteries. These build up when using special attacks. When the battery meter is full, they can power up your Rook Auto-turret and Automaton Queen to help you out.
When your heat gauge is built up to a good amount, you can spend it to "Hypercharge" your gear to gain access to special gadgets like the auto-crossbow and heat blaster. This is sounding more like the MMO version of FF6's womanizer Edgar. And that is pretty awesome!
#11. It's Making Classes And Roles A Bit More Streamlined
In a recent interview with Naoki Yoshida, the team plans to trim the fat and return classes to their basic roots.
"We took a bold step this time.We mustered up a lot of courage and decided to revisit and really clean things up. It's simplified, yes, but we did it to make jobs easier to grasp. That was the first big step we took in redesigning all the jobs.

It's still subjective though. It's a matter of asking: Is this comfortable? Is this still fun for us to play?"
#12. There's A Huge Log Of Text In The Recent Patch Notes
The expansion will be out in a few days, so what better time than now to read up on the 5.0 update?
The update will add two new cities, The Crystarium and Eulmore, as well as new field areas Lakeland, Kholusia, Amh Araeng, Il Mheg, and The Rak'tika Greatwood. Main scenario quests will, of course, be included, along with "myriad" side quests. Notably, those side quests will utilize a new "automatic level adjust system known as quest sync." Square Enix says the new side quests "will have their difficulty and EXP rewards adjusted to match your current level."
Full notes are here for your reading.
And that's it for all of FFXIV's features. Let us know if you're planning on going back to Eorzea next week either on our website or our Facebook page.