It's always a pain to know that you will miss out on your MMORPG daily quests and weekly quests, be it for the still-friggin' popular World of Warcraft or for the Square Enix nostalgia-laden Final Fantasy XIV: A Realm Reborn. Whether it's due to real life or lack of time and commitments, it sure would be nice to keep track of every single MMO quest that nets you rewards on a consistent basis.
Enter Questhog, an app built to make sure you can track and never miss a single weekly and daily quest in this generation's most-popular MMORPGs; it's the ones we mentioned that are made by Blizzard and Square Enix respectively in case you're having trouble keeping track.
But that's ok, because this website-slash-app will do it for you when it comes to getting sweet rewards for your character(s). Or just maximize your farming. Here are 5 key things you need to know about this venture.
It's Made In Singapore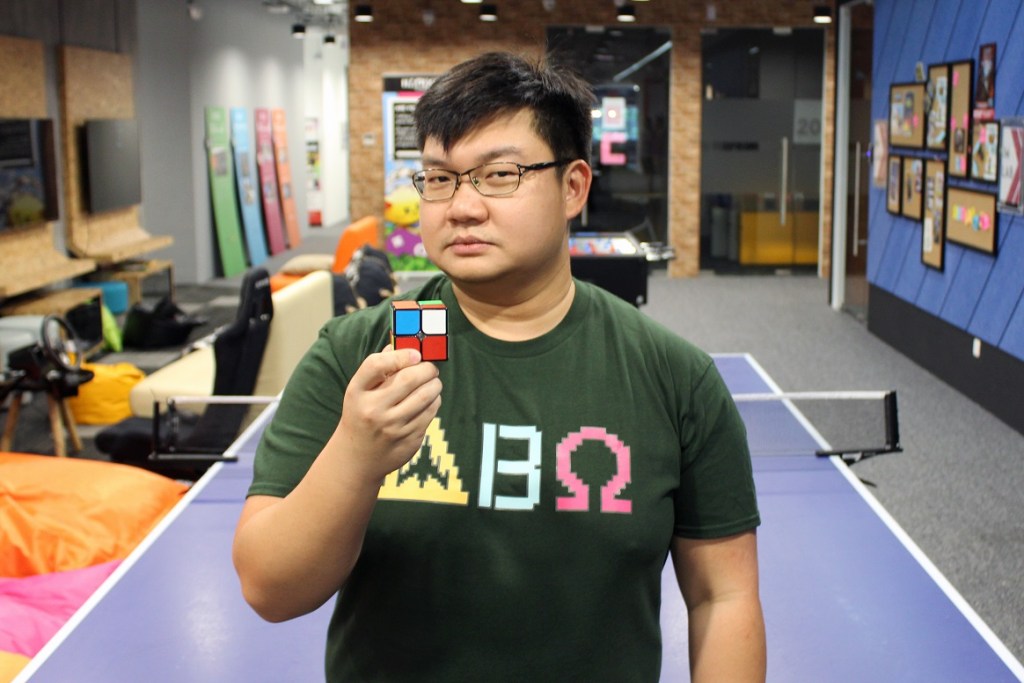 Questhog is the brainchild of Singapore game developer Alpha Beta Omega, whom we interviewed a while back about their game plan with, well, games. This MMO app is sparked by CEO Michael Khoo's huge love for MMORPGs. The reason he wants to create an app that keeps track of completable quests is due to endgame prep.
"I've been playing MMOs like WoW and FFXIV for many years and every time I get to
endgame (max level), I find myself furiously having to research what to do next. There's definitely a lot to do when you think about preparing for endgame raids – it includes
grinding dailies to improve gear item levels, collecting tokens to exchange for endgame items, and other activities like professions, potions for buffs and so on."
It Makes MMO Players Feel "Complete" In The Endgame
Michael said that if you lose track of your dailies and weeklies, you will be left behind on character progression and also feel like your monthly subscription isn't justified at some point in a person's life. Hence, an app like Questhog will make sure you cover all bases, even the smaller quests.
"Questhog will ultimately be that place you go to, the minute you hit endgame and serve as a companion to keep track of your dailies and weeklies."
There Isn't Anything Like Questhog At All
While there already are wikis and information spots (Reddits, Facebook groups) that house all dailies and weeklies, there is nothing that combines all of this information into an interactive checklist that you can open up instantaneously. "All that information isn't necessarily in one convenient place," said Michael. "Questhog is the ultimate fix for this."
Questhog Will Cater To All MMO Players
Casual and serious MMO fans will appreciate the layout and structure of Questhog, assuming they play either WoW or FFXIV. The app is basically free if you want to use most of its quest-tracking functions.
For the serious players with OCD tendencies when it comes to getting everything, they can open up advanced and detailed features of Questhog. For a paltry US$2 per month, you can access a user-custom tracking list and the ability to track multiple characters for both games. Because no one sticks to one character in an MMO.
The Website/App Will Look More Stylish And House More MMOs
The current website right now is functional and gets the basics of a quest tracker right, but it sure needs a bit more spit-and-shine. ABO is aware of this and will be rolling out UI and more system updates in the coming months.
"In broad strokes, we intend for Questhog to be more pervasive and become a part of every MMO gamer's toolkit in getting the most out of their gaming experience," said Michael. "We believe that our users giving us feedback is the most important in our decisions to roll out new features."
"[MMO players] are the ones using it, we have to learn how they are using it too, and ultimately create something that they want."
"Some ideas we have in mind are integrating the checklist within the game and we believe this is easy with WoW's addon functions, FFXIV however, is another story as they have a very closed ecosystem within the game itself, which we need to respect."
Questhog is available right now.