Square Enix recently capped out their E3 2019 press conference by finally revealing the long-awaited Marvel's Avengers game by Crystal Dynamics and Eidos Montreal. Not only did the cinematic trailer for the game receive divisive and mixed reactions from many, it ultimately left everyone (including me) with more questions than answers.
In an interview with IGN, Crystal Dynamics creative director and writer Shaun Escayg and lead combat designer Vincent Napoli explained more about the upcoming game. Here are five things we know about Marvel's Avengers so far:
1. The Devs Still Can't Clearly Define The Game One Year Before Release
After watching the reveal for Marvel's Avengers, the biggest question that popped into my head was a worrying one: what kind of game even is this? There was no gameplay footage at all, and the way the game was described sounded vague and filled with confusing buzzwords.
Strangely, it seems that even developers of the game can't define their game in clear terms, and this is one year before the game will be released on 15 May 2020. Here's how Escayg described Marvel's Avengers:
"I think it's something new. So, it is an epic action-adventure. It is narrative driven. There is a single player campaign that sets up the world, set up the state of the Avengers. So, it's very story driven.

But where it gets a bit of a hybrid is during the, say, set up of the campaign. Once you go through the campaign, you will have options in this linear story where you can then go off and do missions.

And by doing those missions, unlock players, your favorite superhero. Unlock different powers. Master different abilities. Then come back to the main thread if you wanted to.

"You could then just take the set up and go straight into co-op. If you just want to play with your friends, right, in a multiplayer world. You could go, 'Hey, I want to play straight down, only story. I want to just go straight from start to finish and just go right through the story in a very linear fashion.'

So, you have a lot of options as a player. So, that's why I say it's a new thing. But it's player driven. It's story driven. And it's the best way we can capture, at least in our minds, what it's like to be an Avenger."
Meanwhile, here's what Napoli had to say about the game:
"From a gameplay perspective, it's hard to also give it a single definition. I would say it's gameplay is… It's Avengers gameplay.

We look at each of the characters and we're like, 'These characters can't be slotted into one category or another.' We look at each of the characters and say, 'What do we need to do to build the character the way you would expect to play them?

The way we want to see them played.' Wrap the mechanics around that. So, it's a hybrid ranged melee, action, RPG. Everything combined.

The goal is you need to feel like you're playing the Avengers. These characters need to come to life and everything else is built around that."
See what I mean? They're needlessly long descriptions which don't help in explaining what exactly Marvel's Avengers is.
2. Online Multiplayer Will Be Limited To Side Missions
According to the devs, Marvel's Avengers' story campaign will be completely single-player. Online multiplayer segments (with up to four players) will only be playable during additional side missions that will occasionally be available throughout the single-player campaign.
During these side missions, the player can choose to be any Avenger they want, but they can also be played offline, so multiplayer won't actually be forced onto players.
3. Three Primary Categories Of Customization
In Marvel's Avengers, there will be three primary categories or aspects of customization; skills, gear, and cosmetics.
Napoli said:
"There's a pretty in-depth skill tree that lets you customize abilities, upgrade abilities, gain new moves. It's a pretty robust moveset for each of the characters.

The tree layout is very distinct because the characters don't really fit the similar mold. So while one character has alternate combos, another character might have weaponization stuff, like we did with Hulk."
Meanwhile, gears will provide "active abilities, passive abilities, attributes," but these will not change the character's appearance in any way. On the other hand, cosmetics is all about aesthetics and changing the character's appearances, which likely means a variety of skins for each Avenger.
4. There Will Be Microtransactions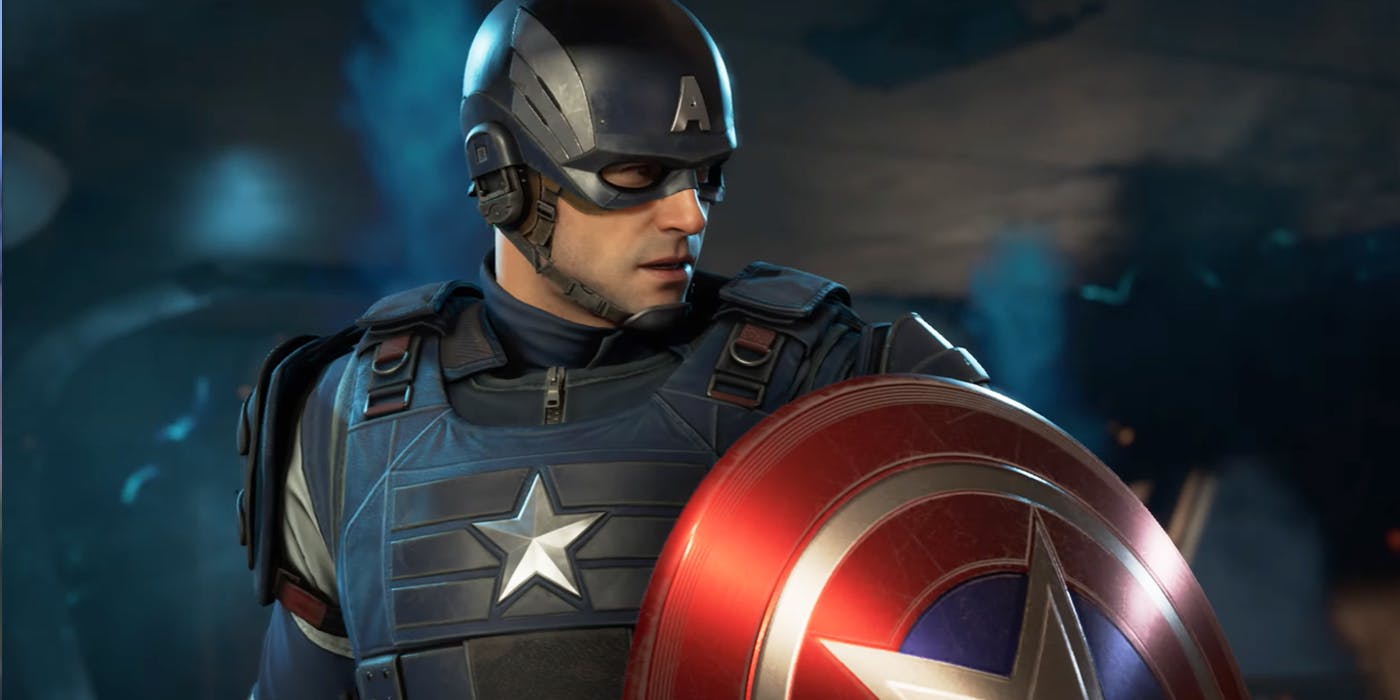 During the E3 2019 press conference, the devs reassured everyone that Marvel's Avengers won't have loot boxes. However, they neglected to announce that the game will instead feature microtransactions.
According to Escayg, there will be "custom outfits that players can purchase in microtransactions" while Napoli said:
"There are other aesthetic ways to customize your player card and your player experience, but there is nothing that affects the gameplay."
5. The Multiverse Might Come Into Play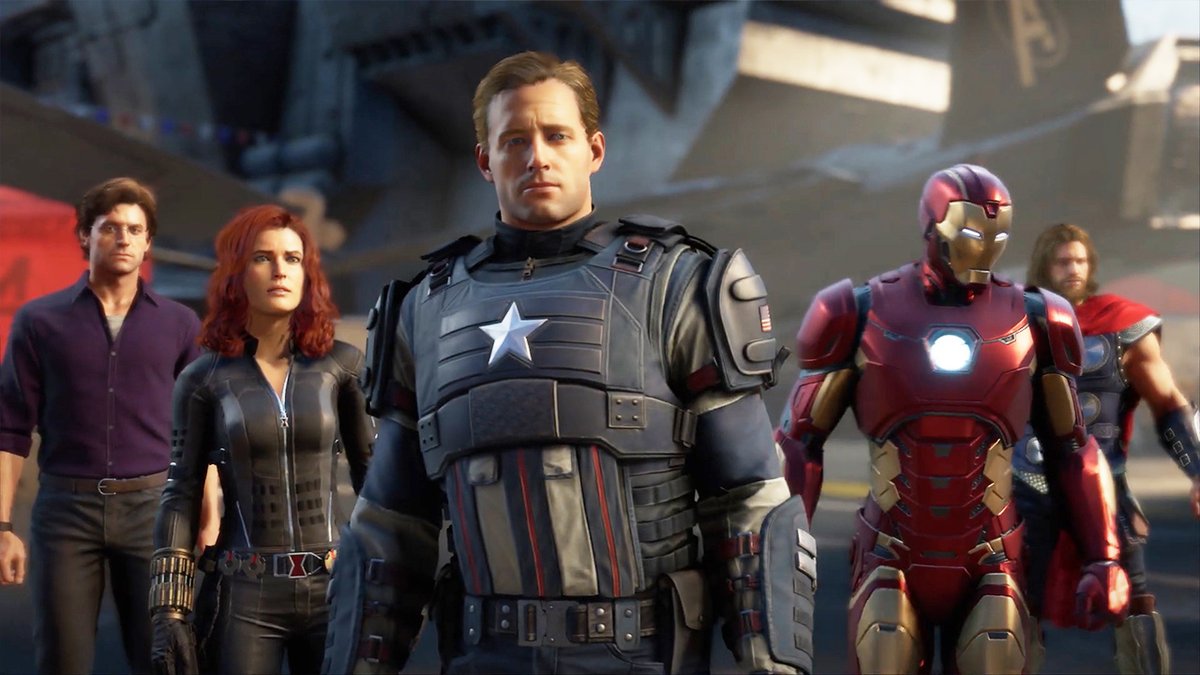 While the devs have yet to confirm whether Marvel's Avengers will be set in the same Marvel Gamerverse as Insomniac's Marvel's Spider-Man, they did drop a bombshell that the Multiverse would likely come into play somehow in the game's story.
Escayg said:
"You'll understand more once you play the game," Escayg teased. "The Marvel universe is huge. Will it resolve in this game? Who knows. Is this something else? Who knows.

The things that we draw from, it's so big. We can pull from multiverses at this point. It's a great question. You're going to have to play it to see it."
---
Marvel's Avengers is slated to launch for the PS4, Xbox One, and PC on 15 May 2020. For more of our E3 2019 coverage, head on over here.
---