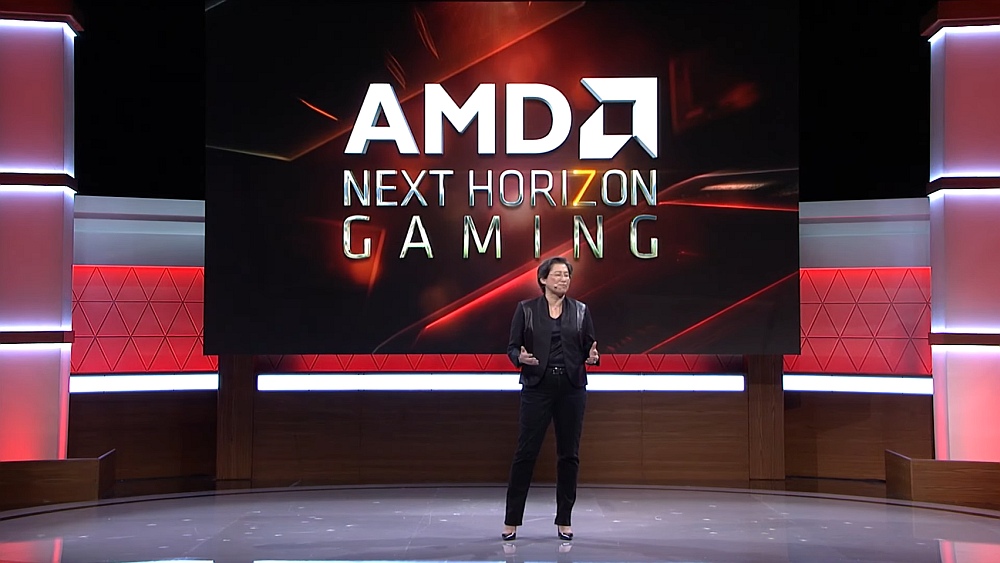 by in
The kid gloves have finally come off for Team Red.
Since its teaser at COMPUTEX 2019, what AMD plans to share at E3 2019 has become a highly anticipated announcement. Did whatever they talked about lived up to the hype?
Undoubtedly, as they delivered and then some.
New Graphics Card
There is the unexpected arrival of the high-spec takes on the AMD Radeon RX 5700, the extreme entry for 3rd Gen AMD Ryzen processors, as well as a busload of all-new software for current and next-gen graphics. When Dr Lisa Su, AMD President and CEO, took the stage after the opening intro – she quickly continued from where she left off at Taipei. Her strong and energised greeting immediately set the narrative that she has planned.
This, of course, includes sharing the collaborations that AMD has with Sony, Microsoft, and Google as well as upcoming games that AMD will empower.
New Gaming CPU
First up on Su's list of reveals is AMD's next-gen processor – the AMD Ryzen 9 3000 Series. Headlining this all-new line-up is the long-awaited flagship entry: 3rd Gen AMD Ryzen 9 3950X.
As the world's first 16-Core mainstream gaming processor that is optimised for gaming, it has finally cemented AMD's leadership in the gamer hardware space. Complementing the 16 Cores are the 32 Threads and 72MB cache that work together to deliver a 3.5GHz base clock-speed that can boost up to 4.7GHz.

All that on a very low 105W TDP.
During one overclock session with liquid nitrogen, the AMD Ryzen Overclocking Team managed to ramp up the clock-speed to 5.375GHz. This new performance rating for a mainstream processor has clocked a few world-records: 12,167 for Cinebenceh R20, 5434 in Cinebench R15, and 65499 for Geekbench 4 Multithread. Talk about fast & efficient!
"We've made significant technology bets to push the envelope on high-performance computing and give gamers the hardware they need to power the experiences they want," Dr Su shared.
Graphical Overdrive
This notion is reinforced via the equally as exciting next-gen graphics – the AMD Radeon RDNA line-up. Unlike the Taipei tease, this reveal showcased two new entries: the AMD Radeon RX 5700 XT and the limited edition 50th Anniversary Radeon RX 5700 XT. On top of recapping the specs for the latest graphics line-up, Su also revealed how the XT and 50th Anniversary variants take it up a notch in terms of performance outputs.
Complementing the new GPUs are the latest solutions suite that AMD also introduced at E3 2019. This includes open-source FideltyFX, Radeon Image Sharpening upscaler, Radeon Anti-Lag frame-rate optimiser, and support for Display Stream Compression for DisplayPort 1.4.
All of them work together to ensure gamers get the very best in gaming graphics and visual immersion.
No Frills, All Thrills
Throughout Dr Su's E3 presentation, there hasn't been a moment where she or her special guests paused to take a quick breather. It's something that many have come to expect from AMD now and Team Red is not one to disappoint especially with these breakthroughs in gaming processing and graphics card prowess.
Having captured the next-gen console space and, finally, setting world records – it's time for Team Red to step up to the plate and continue its home-running swings.