By Burhanudin Zamri|July 30, 2019|
One of the best things about being a Nintendo Switch owner is that there's a healthy amount of really fun games to play. Whether you're into epic single player journeys or multiplayer party games, the Switch has got it all. Let's take a look at the Nintendo game sales report as of June 2019 to see which games Switch owners around the world are crazy about.
1. Mario Kart 8 Deluxe – 17.89 million pcs

2. Super Mario Odyssey – 14.94 million pcs

3. Super Smash Bros. Ultimate – 14.73 million pcs

4. The Legend of Zelda: Breath of the Wild – 13.61 million pcs

5. Pokemon: Let's Go, Pikachu / Let's Go, Eevee – 10.98 million pcs

6. Splatoon 2 – 9.02 million pcs

7. Super Mario Party – 6.99 million pcs

8. New Super Mario Bros. U Deluxe – 4.10 million pcs

9. 1-2-Switch – 3.01 million pcs

10. Mario Tennis Aces – 2.75 million pcs
Nintendo has always been focused on making sure that its consoles have a good selection of great multiplayer games both offline and online. So it should not come off as a surprise to see that Mario Kart 8 Deluxe sits at the top with more than 17.8 million copies sold. The game has been the best selling Nintendo Switch game since March 2019.
Let's just put it out there that 5 out of 10 games in this list are Mario games. The Italian plumber's myriad of games on this list have sold more than 46.6 million copies collectively. Even if we're talking about appearance, Mario is featured in the top three best-selling Switch games of all time: Mario Kart 8 Deluxe, Super Mario Odyssey, and Super Smash Bros. Ultimate.
The other two titles in the top 5 are also big Nintendo names who definitely deserves to be there. The Legend of Zelda: Breath of the Wild and Pokemon: Let's Go, Pikachu/Eevee have sold 13.6 million copies and 10.9 million copies respectively.
Breath of the Wild is the only pure single player game on the list. It is also the game with the most Game of the Year awards won.
In case you didn't know, a second player can take control of Mario's hat in Super Mario Odyssey. Every other game on the list has multiplayer features.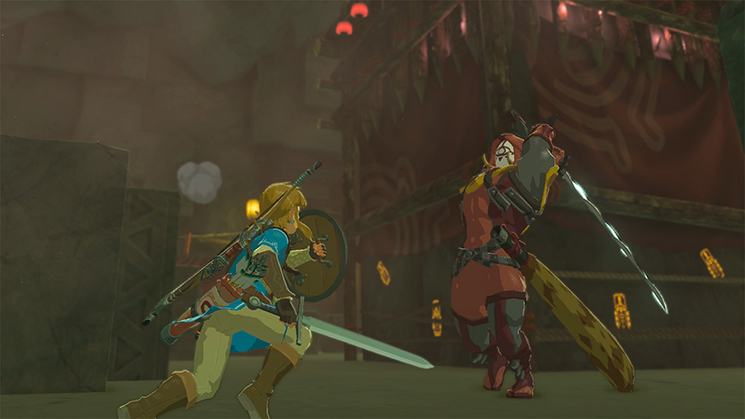 Just below Pokemon is Splatoon 2. The game's colourful ink graphics coupled with addictive multiplayer have helped it sell 9 million copies. Since the game improves much of the issues found in the already excellent first game, it's not too surprsing. The first Splatoon was released exclusively for the Wii U and was the best new IP in Japan since Wii Sports.
All in all, the Nintendo Switch is thriving and more great games are coming our way. A sequel to Breath of the Wild has been announced and a Marvel Ultimate Alliance game was recently released exclusively for the Switch. Check out our review of Marvel Ultimate Alliance 3 here.
Oh and not to forget, there's also the new Switch Lite that's coming out on 20 September 2019. Want to know more about the Switch Lite? We've got you covered.