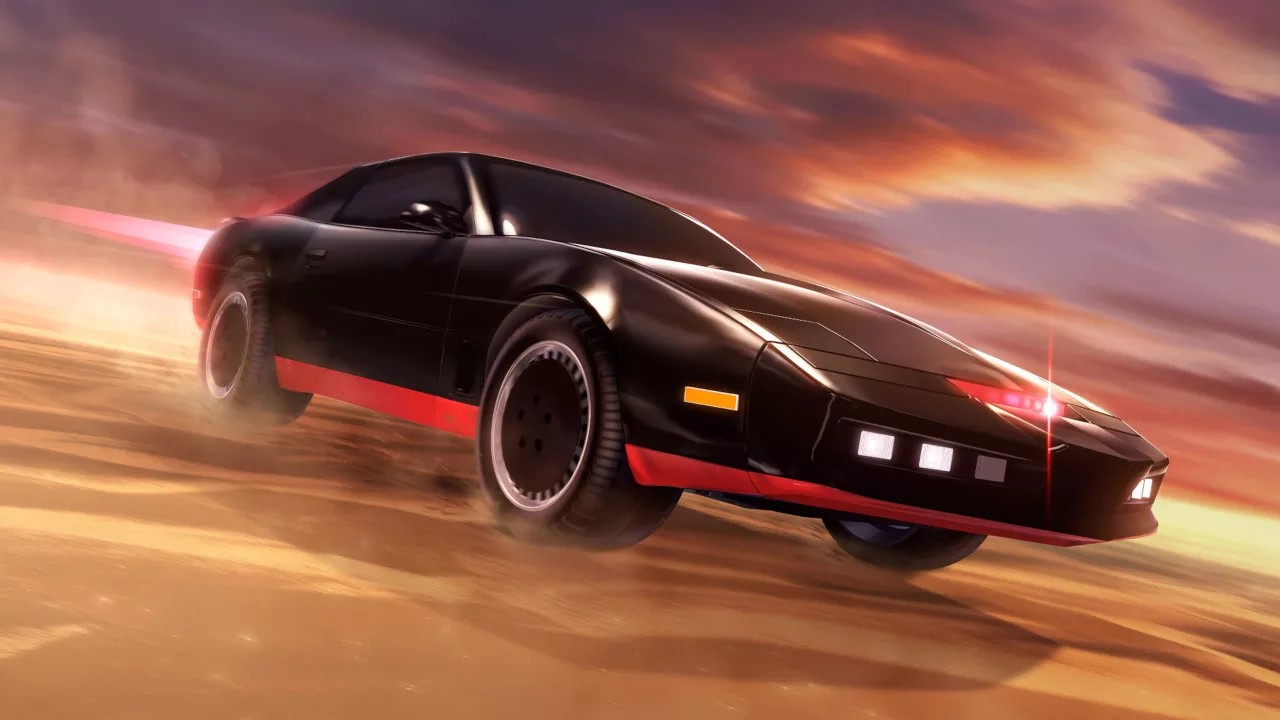 by in
One of the most iconic cars in pop culture has arrived in Psyonix's Rocket League, as part of the developer's 80s-themed Radical Summer event. You know what I'm talking about, K.I.T.T. from Knight Rider is now available in the game.
Rocket League's Knight Rider Car Pack contains the K.I.T.T. Battle-Car, K.I.T.T. Wheels, and the K.I.T.T. Gullwing steering wheel Topper. According to Psyonix Vice President of Publishing Jeremy Dunham (via PlayStation Blog), they have wanted to include K.I.T.T. in the game since the very beginning.
"We were talking about bringing Knight Rider to Rocket League as early as our first few months of release.

We started talking to the Universal Games team about Back to the Future's DeLorean Time Machine in the summer of 2015 to try to bring that vehicle to the game, and we sparked the conversation about K.I.T.T. at that same time.

The only problem was that our resources back then were much smaller than they are now.

Plus, our turnaround time on projects was very short, and we didn't know (yet) how successful a licensed DLC pack would be.

Once Rocket League became such a big hit, and the DeLorean Time Machine did so well, the list of famous cars that fans and partners wanted to see in the game really took off."
Adding K.I.T.T. into Rocket League meant that the developer had to customize the iconic car in order to make it playable in the game. They added a subtle color strip on the bottom of the car to signify a player's team and an alternating, horizontal rocket booster that aligns with the famous flashing lights of the car's front end.
Check out K.I.T.T. in action in the trailer below.
---