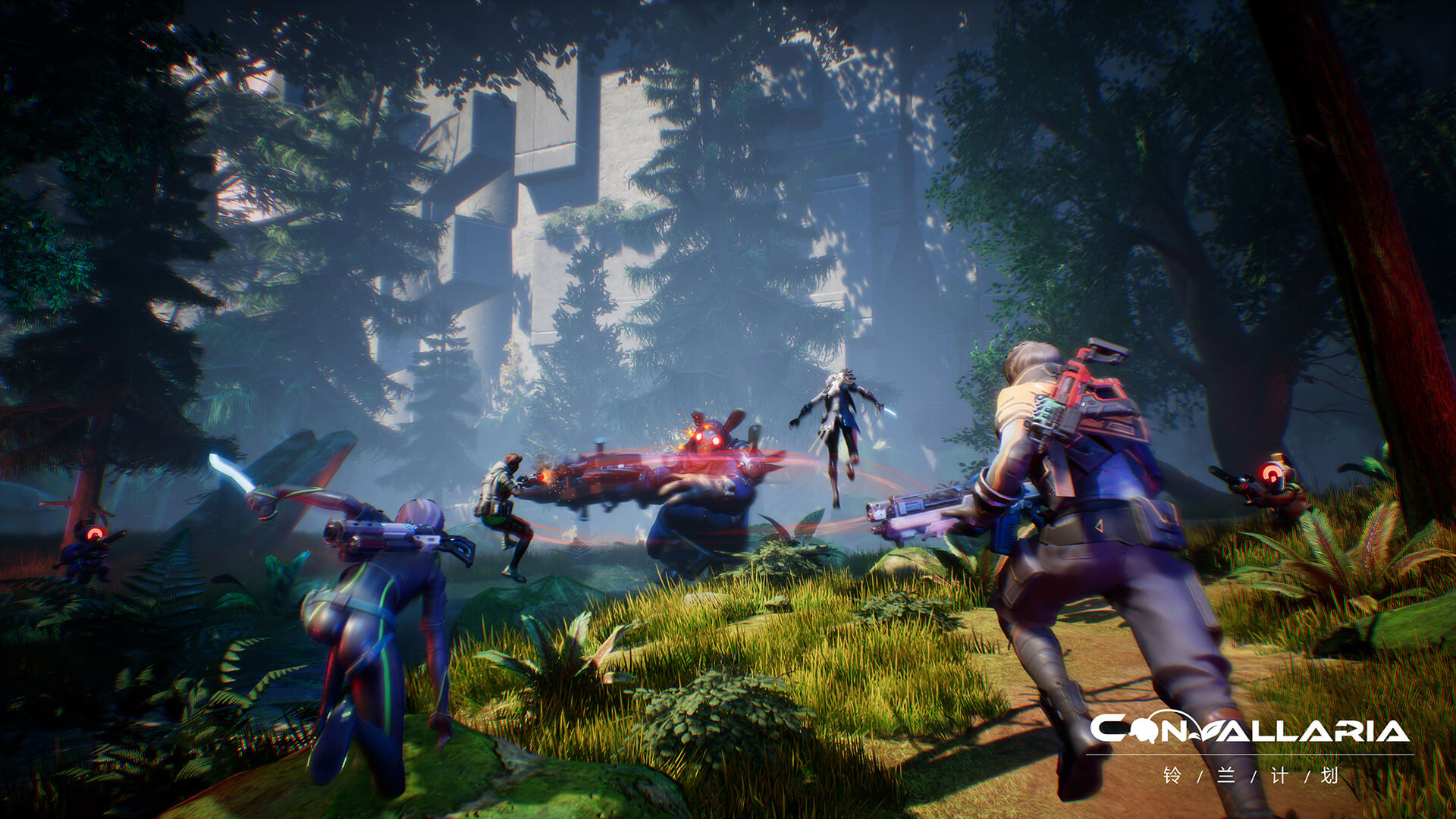 by in
The age of looter shooters and battle royale games are far from over. In the former's case, a new Asian contender is about to enter the match.
Convallaria is an upcoming multiplayer third-person shooter being developed by Chinese studio Loong Force. A new gameplay trailer debuted at ChinaJoy 2019. Check it out here:
Judging from what I'm seeing in the trailer, it might be a looter shooter seeing as how it borrows a few similar elements from games like Destiny and Borderlands. Enemies seem to drop different-coloured loot and players have a floating mini-robot not unlike the Ghosts in Destiny.
The trailer also showed some players deploying shields and activating what seems to be an EMP blast. It seems similar to class-based skill systems in other games of the genre.
Personally, I think the game is an obvious mish-mash of popular games available today. The look of the characters remind me of Fortnite. The jetpack traversal has an Anthem feel to it. Now that I think about it, it just seems like Dauntless with guns…
However, I did observe that there can be up to 5 players playing together which is one player higher compared to the squads-of-four we usually see in looter shooters. So there's that.
There's no official release date yet but like most games being shown at ChinaJoy 2019, there is a playable demo at the event which suggests that the game is somewhere near completion.
Convallaria will be a PS4 exclusive and there's no confirmation of an English version yet.