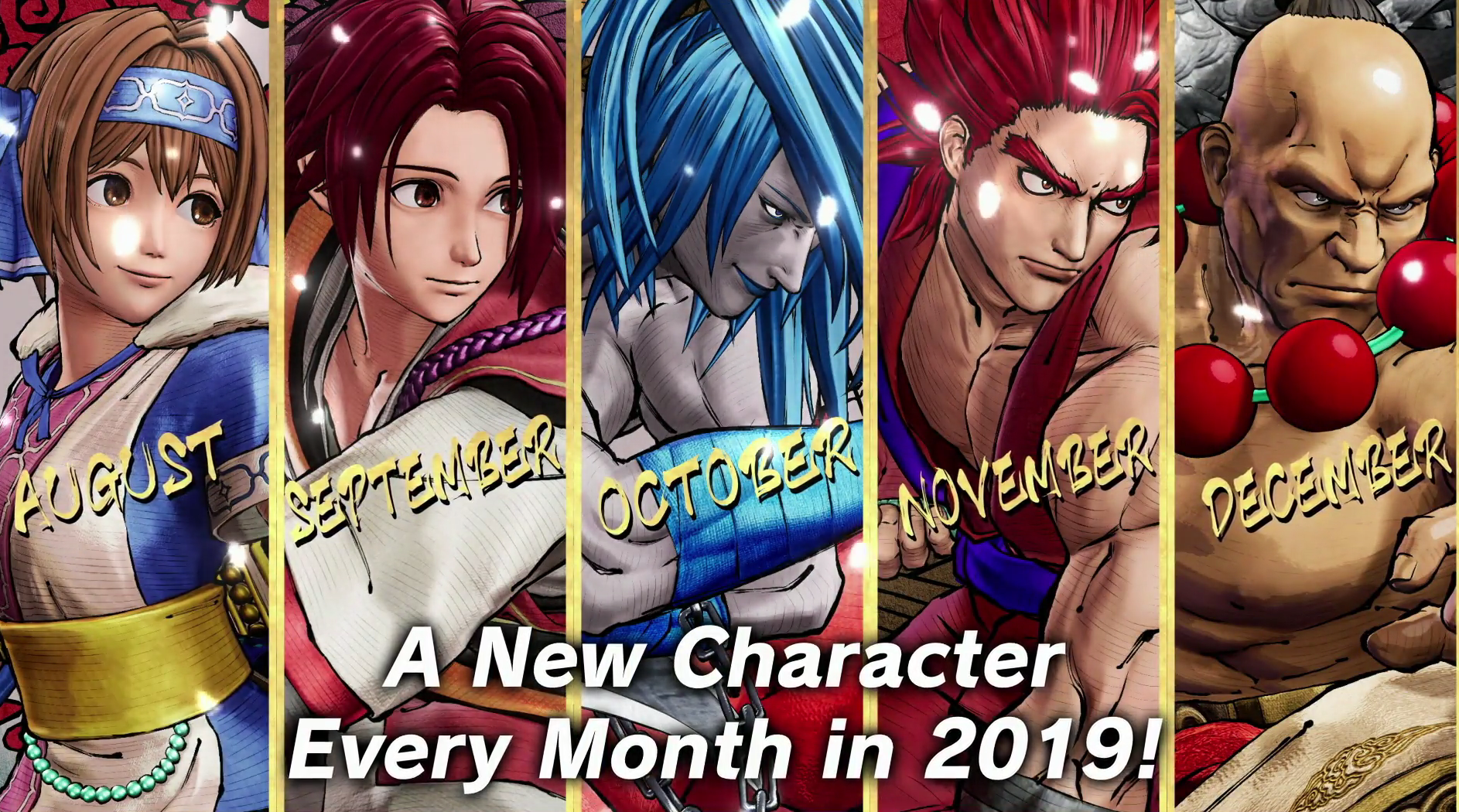 by in
This August, players will be able to use new Samurai Shodown character Rimiruru if they bought the Season Pass. However, there will be an extra character added in the list containing Basara, Kazuki, and Wan-Fu: umbrella sword-wielder Shizumaru.
The aforementioned characters will be out on the following dates:
Rimiruru – 6th August (GMT+8)
Shizumaru (Free) – September
Basara – October
Kazuki – November
Wan-Fu – December
And that's not all; there will be a Season 2 pass coming out in 2020. The first character announced will be Mina Majikina from Samurai Shodown V, who is arguably one of the most annoying zoners in fighting game history.
Furthermore, Haohmaru will be a guest character in SoulCalibur VI in the game's Season 2 pass; the pass will be out on a later date.
Rounding up this piece of news is the announcement of the next King of Fighters game: KOF XV. It's still in development, so it'll be a while until there's news about it.
It's a good day to be a Samurai Shodown and SNK fan, eh? This doesn't change the fact that people are throwing money for a season pass to play characters who were already in past entries, but for now, it's nice that the company is updating its game.